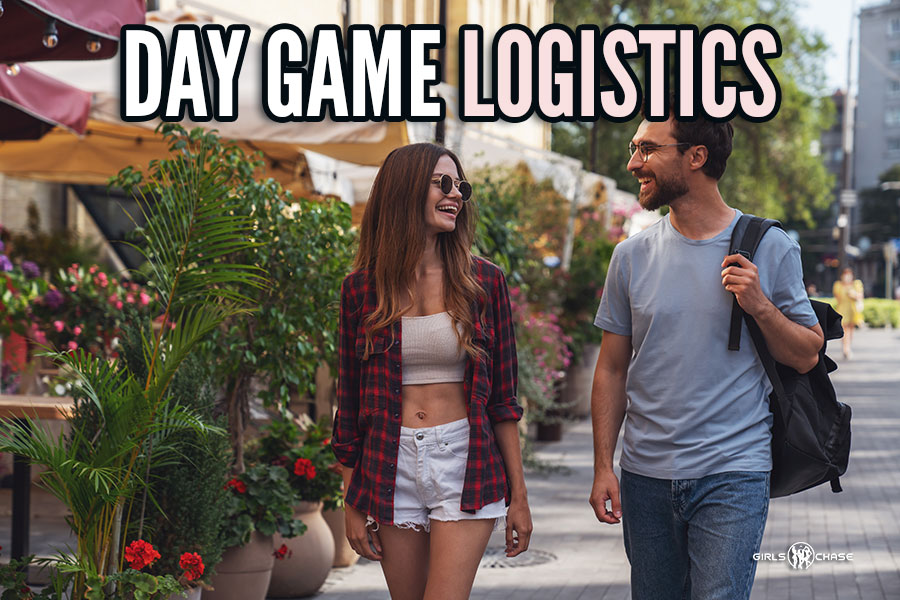 Day game is a lot more efficient when you know where to meet girls to approach, and where to take them after. Figuring out your day game logistics is key.
One pesky barrier holding guys back from getting better day game results is a lack of certainty when handling logistics. While tightening your fundamentals and becoming a good conversationalist are vital steps on your journey to success, it's controlling your logistics that puts new girls in your bed.
It's frustrating to meet a girl who's attracted to you, only to have her slip through the cracks because you weren't able to lead her back to your bed. Putting those days behind you is an important milestone for every student who wants to find dating success with girls during the daytime.
What's more, compared to other aspects of seduction, which usually take a considerable amount of time and effort to master, logistics are one of the easiest things for game students to get down pat. They'll give you a better foundation to make the most of your day game interactions.
It's always fun to find straightforward ways to sharpen up your game. And by the time you've finished reading today, you'll be equipped with a simple plan to take control of your logistics, even if you live far away from where you meet new women or if you find yourself without a bed to use.