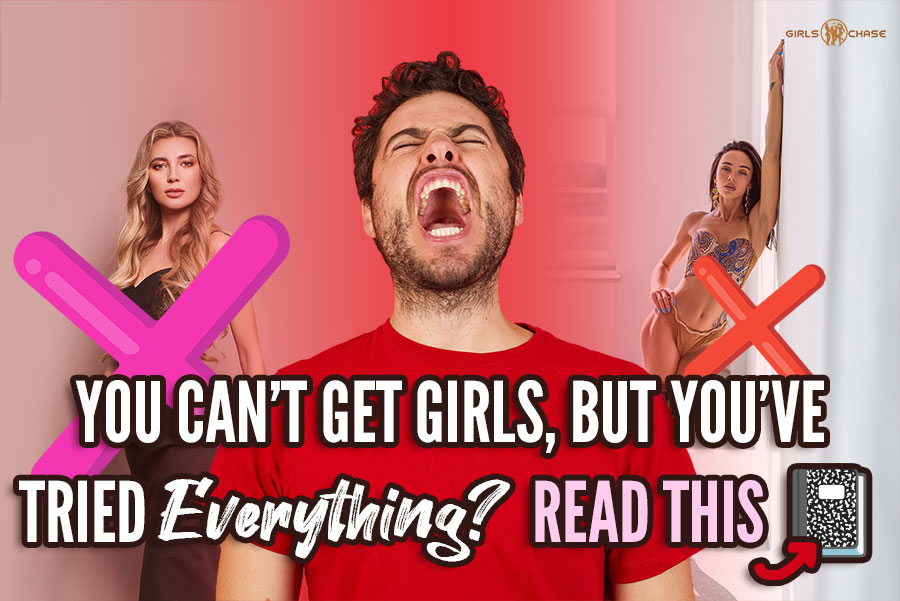 Have you tried all the advice out there, but women stubbornly resist to do anything with you? There's a reason for it – and it's not the one you think.
I've been involved with seduction for 19 years now. That's almost half of my life.
I have seen so many guys have such transformative results from this area, and been personally involved in helping so many guys transform their lives, that I consider it one of the most amazing, life-affirming endeavors a man can pursue.
In seeking to better himself with women, a man comes to better himself across the board.
This area of learning attracts a cast of recurring characters. Each guy is different of course, but there are patterns of behavior that you'll notice tend to come packaged together. When you see one behavior pattern, you typically see the rest.
One of these is the stubborn guy who had been at it for years but just can't get results.
Often he has tried all sorts of things: he's read books, watched videos, tried different kinds of approaches, met women through cold approach, social circle, dating apps, gone through phone coaching or even in-field coaching. Yet his results remain stubbornly unimpressive.
He may begin to fault women, the mating market, or the dating advice industry, one at a time or even all at once, for his lack of satisfactory success.
I write this article as an attempt to reach out to such men, to pierce through the normally unbreakable, impenetrable barriers around their minds.