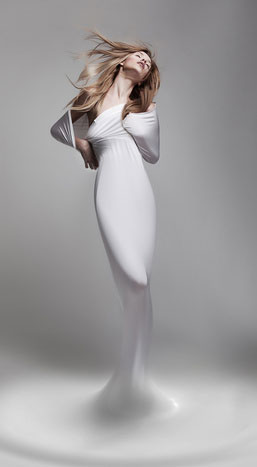 In modern day Western society, the gods and goddesses have largely disappeared. In the minds of many men, however, they seem to have been replaced by beautiful women. I can think of no other explanation for the amount of awe and reverence given to beautiful women by many men; it must be that these men see these women as goddesses. They certainly treat them as though they were.
There's been a certain degree of drooling over pretty girls since the dawn of man. Helen was, after all, the face that launched a thousand ships; had she been less beautiful, perhaps we'd still have Troy today.
But what we see today is exacerbated by media, and it's become damn near a compulsion. Men watch models and actresses and porn starlets all day long, and become obsessed with finding women who look just like them. And when they find the women who look that way, they lose their cool, get weak in the knees, and turn to silly putty.