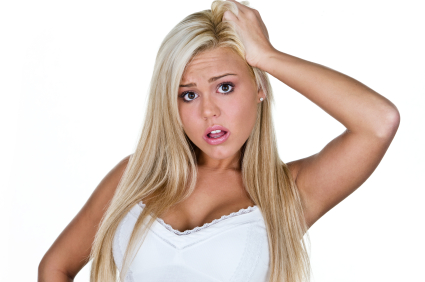 6

Yesterday, I got into an elevator where I found a really cute girl with an electric scooter. Most people just park their scooters downstairs, so I found it odd she'd brought hers with her. "You're bringing it with you!" I commented. She giggled pretty hard.

"Why didn't you leave your scooter downstairs," I asked. "Afraid someone will take it?"

She laughed again, but seemed not to understand. One of the problems of living in a foreign country is that sometimes people just don't have any idea what you're talking about. I decided to try again. "Your scooter," I said, pointing to it. "Why are you taking it upstairs?" Again, she just giggled and shook her head.

"Are you scared someone will take it? Steal it?" I pressed, trying to be as simple as possible. She still didn't understand, and we reached her floor and she said "bye bye" and waved and got off.
About the Author: Chase Amante
Chase woke up one day in 2004 tired of being alone. So, he set to work and read every book he could find, studied every teacher he could meet, and talked to every girl he could talk to to figure out dating. After four years, scads of lays, and many great girlfriends (plus plenty of failures along the way), he launched this website. He will teach you everything he knows about girls in one single program in his One Date System.