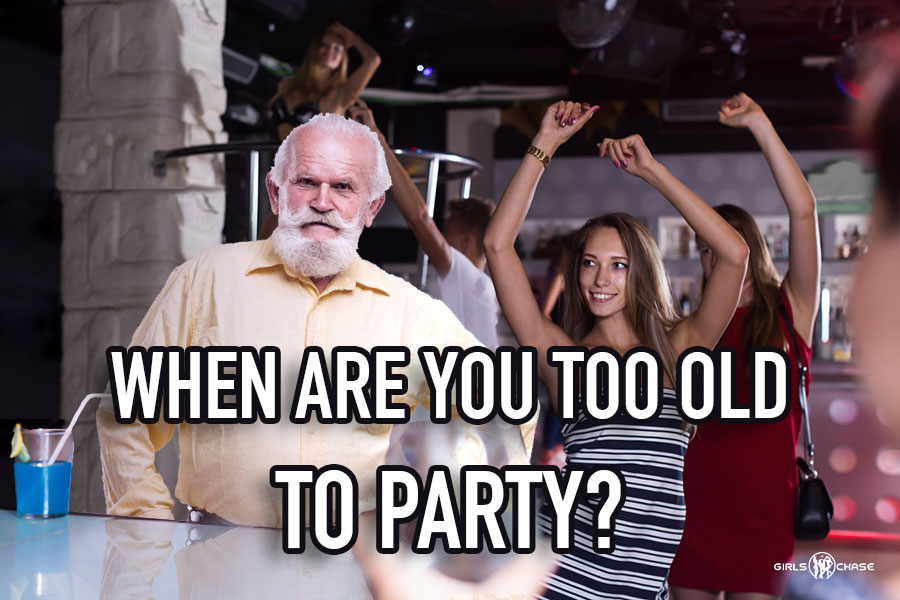 At some point, you can't go to the club or the frat party anymore. But when do you get to old to party? And can you ever get too old to meet girls?

We have a few guys on the comments and in the discussion boards who are fixated on age. These guys (in their late 20s or early 30s) worry about the future: they're not living the lives they want right now, and they fear that in a few years it will be too late. Life will have passed them by, and they will forever regret not having done what they always longed to do. Here's an excerpt from a recent forum post by Oh Pry:
"I like the idea of celebrating a holiday or special time of the year with a party and going to events with hot girls but at times I do like to get put it into perspective to see how long I have until I start to feel like the old guy in the group.

Even on this forum I doubt members over 30 are spending Halloween going to a party with a hot girl or having a hell of a Christmas party with hot girls doing kinky shit.

Any thoughts on this?"
We also get guys who stop by and express regret or depression that it's too late for them and there's little left for them to do. These are mostly men in their mid-to-late 50s... but we get guys in their 20s who express this same sentiment too.

I want to tackle this article from two perspectives. One is the mindset perspective: that is, why it's counterproductive to worry someday you'll be too old, or feel depressed because you think you already are too old. The other will just be a straight age-opportunity rundown: what places are available venues to you at different ages?