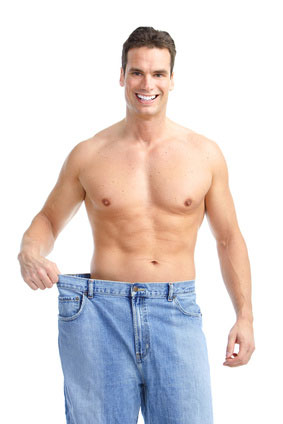 Note from Chase: this is our second article from Eric, who wrote last week's fantastic piece "Making Your Seductions EFFICIENT;" his article this time around is on weight loss. I've shed some pounds myself, mainly by tracking every last calorie I ate and cutting caloric intakes and portion sizes, but Eric's got far more info on this subject than I've ever come across in one place, and he's pared himself down from a pretty substantial body weight, too. Second article straight Eric's mustered up some roundly impressive stuff. Without further ado, here he is.

---
As I'm laying here writing this article I'm really feeling one main thing: elation. I really love my life right now. The french use a phrase to describe this ethereal feeling; they call it joie de vivre (zhwä duh veev-ruh), and there's really only a few things that make me feel this way:
Women,
Self-growth,
Diet, and
Exercise.
I didn't used to be this way... in fact I used to be quite overweight. And I don't mean just a little extra here or there, I genuinely was fat. My body mass index (BMI) was close to obese (28.5) and I hadn't exercised in 2-3 years.
I just sat on my butt every day and played video games, eating potato chips and drinking sprite all day long.
What little social life I had was gone, or took place over the Internet. My life went to shit, and while I wasn't necessarily depressed... I certainly wasn't happy.
So one day, I decided to change.

Today's article is all about weight loss for men, and how you can shave all the extra pounds you're carrying around off (not just a few of them), whether it's a lot (like me before) or even just a little too much around your waistline.
Because today, I want to tell you how I went from almost-obese to mean, lean, and trim instead, and why today I get women telling me how great my body is.