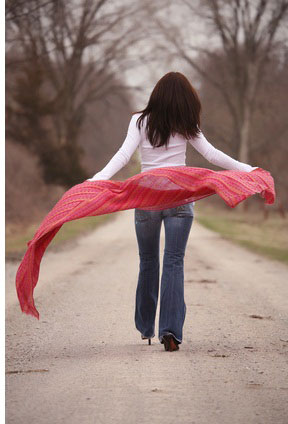 The most frequent email I get from readers is of the very gracious, magnanimous variety, with readers reaching out to say thanks for writing your blog, your book, etc., and sharing perhaps some of the successes that have come from, in part, applying what they've learned from my materials.
But hands down the second most frequent email I get is the one that reads something akin to this:
"Hi Chase, I've been reading your site and I wish I'd come across it sooner. You see, there's this girl I like, and I guess I didn't move fast enough with her, because now she's cold and distant and I don't know what to do. Is there anything you can recommend I do to turn it around?"
I get about 2 or 3 of these emails a week. And as traffic to this site continues rising, I'm confident the number of them coming in will only increase.
And I commiserate. I've been there lots of times; watching a girl you really liked shut down and go cold on you when formerly it seemed like she was yours for the picking is maddening, gut-wrenching, and about as big a sucker punch as you can get. It's awful.
So, I want to lay it down here today, for all those guys out there pulling their hair out like I used to -- a complete guide on how to get a girl back.