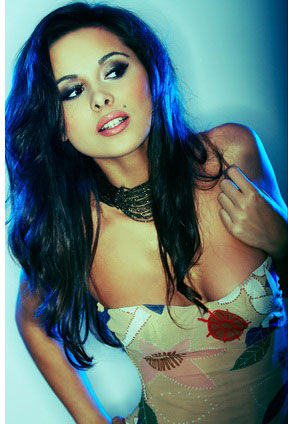 Walking back from the gym this afternoon, under the hot summer sun, I was a bit of a mess. My shirt was drenched in sweat; my arms were stiff and wooden; my hair was a little messy; and I was still breathing a little heavy.
I noticed a girl walking toward me, dressed in rather fancy garb, and as she saw me, she pulled her face into a mildly contorted look that spoke somewhat of disgust. But, at the same time, she also couldn't seem to take her eyes off of me, and I noticed those eyes scanning me up and down; she brushed her hair back, and as she walked toward me, she ever so slightly veered toward me.
I've met lots of girls like this before. Girls that, on first glance, might appear to be completely put off by you. But if you read between the lines, their more subtle actions tell a different story. In fact, I've taken some of these women who gazed upon me with what looked like disgust as lovers, oftentimes rather quickly.
What I want to get across here is, how to tell if a girl likes you -- or not -- isn't always as cut and dry a case as you might think.
Sometimes it can even be the opposite of what you initially thought -- and that holds for both the girls you think like you, and the girls you think don't.