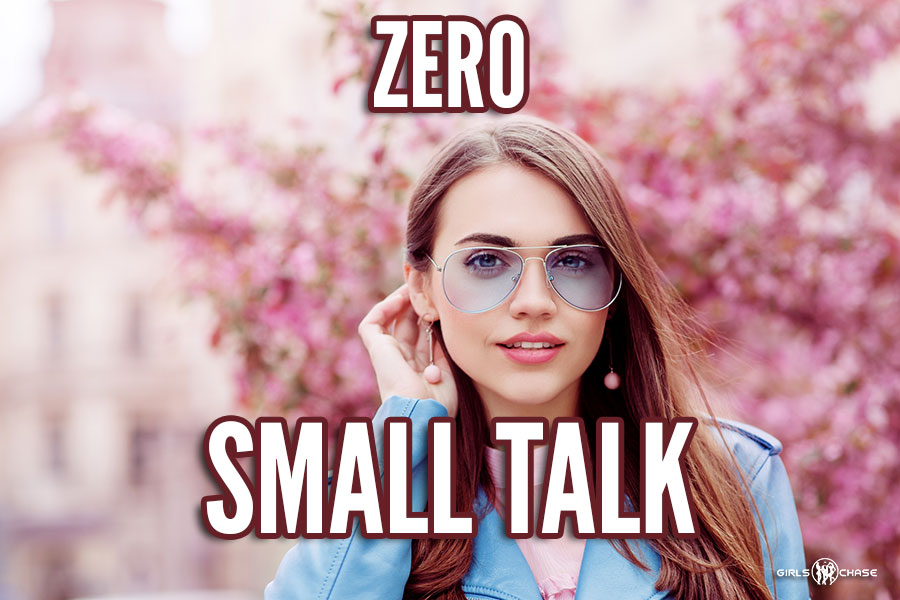 Don't get stuck in boring go-nowhere conversations with girls. Ditch the small talk, and flirt with 'small talk zero' instead.

This is for any guy who runs into this issue:
You're in a situation, start to talk to a girl, make small talk about the setting/situation, then get trapped in a platonic conversation where you talk about boring situational things that neither you nor the girl care about. She loses interest and slips away.
If this happens to you, there's an easy tactic you can use, and that is to go 'small talk zero'. Instead of make small talk, your entire early conversation consists of flirtatious banter.
Sometimes you can make small talk work perfectly fine, especially if you are confident in how you do it and don't spend too long on it. However, if you're nervous, or don't feel in control of the situation, it's easy to fall into a small talk loop, where small talk leads to more small talk, which leads to boredom, and women leaving.
Since we don't want attractive women leaving, instead of getting trapped in an endless small talk loop, we can use 'zero small talk' flirtation instead.