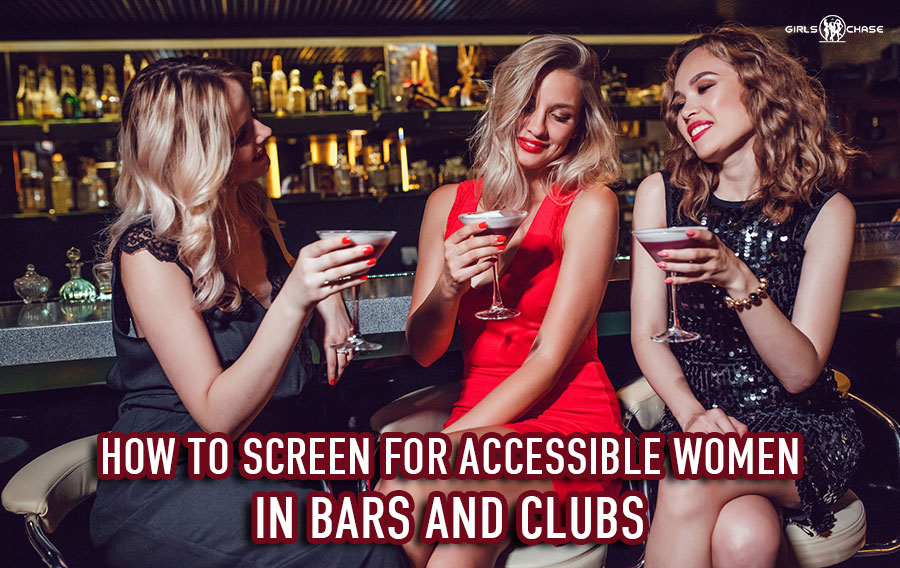 Is that girl open for an approach? Here's how to scope out the most accessible girls in a venue – or make the one you're after more accessible!
Hello, everyone. Today I will discuss some pickup strategies that can make your interactions with girls in clubs and bars easier.
The subject of this post will be screening.
Screening means looking for receptive girls to approach and assessing how accessible a girl or a group is before approaching.
I have mentioned this subject many times, spread across many posts but never dedicated a post fully to it.
We will discuss screening for good and available targets and what to do when we find a girl or a group that is not accessible.
Screening game, or "being a screener," is usually defined by being like a sniper. Instead of haphazardly jumping into the cold water, you become more like a tiger watching his prey before attacking.
This is a useful method if you want to increase the success rate of your approaches. You get an idea of how receptive a girl will be before approaching. It's good for small venues where people can easily see you get rejected if you fail – which is not something you want.
It is also a smoother way to seduce.