"I wonder if that mural is trying to tell us something," you say to the woman nearby to you while waiting for the train, and she looks at the painting – an image of a thief being beaten by a woman with a handbag – and laughs.
"I think it's saying, 'Don't rob people,'" she responds.
"Good advice," you say. "Where you headed?"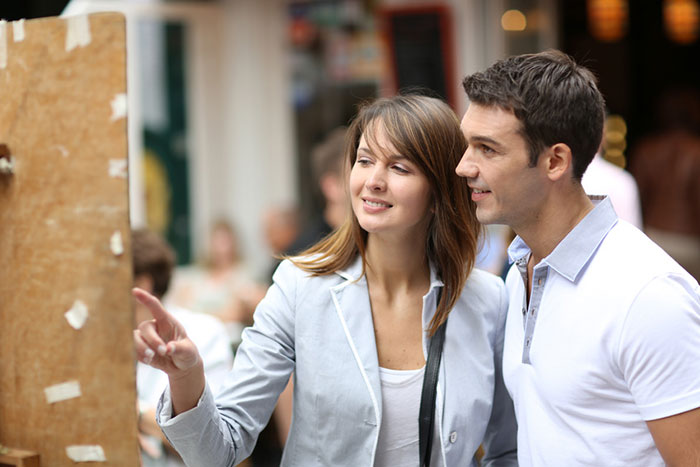 Situationally relevant openers are versatile, simply because they are among the most innocuous openers out there, which makes them perfect for ambiguous situations where you don't want to convey your interest too strongly. They're simple enough to get down – just talk about something interesting or relevant in the environment – but there's some nuance to them, and if you learn it, you have yet another powerful tool in your toolbox for starting conversations with pretty new girls.