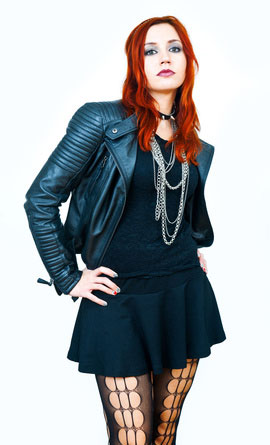 Power, often thought of one of the driving forces behind man's will (see Nietzsche's concept of "der wille zur macht") to live.
We see it every day, and it invades our interactions as well as influencing our every action.
Take a look at a couple of these scenarios:
Scenario A
A man walks into his boss's office and requests a raise. He gets turned down.
Another man walks into the same room and proposes a similar offer, with the intention of walking away. He instead gets the raise.
Scenario B
Two students are studying together, the girl mentions, "You're a good friend."
The male rejects the notion of just friends, and begrudgingly utters, "Friends? Hardly."
Scenario C
Two friends are together chatting in high spirits, when a cohort suddenly comes along.
"Ah, are you this little boy's friend?" one girl asks flippantly.
The male looks at her slowly, as if only realizing that she might be talking to him. "Who?" he powerfully and quizzically asks almost as if in genuine confusion.
The girl corrects herself, "A-ah, are you this guy's friend?"
... can you see it more clearly now?
It's not until you reach the upper echelon of dominance that you start to cherry-pick these shifts of power (hence force called a power shift) out from everyday situations, and are able to take advantage of navigating through the ever-changing tides of social dominance.
But using power shifts, and maintaining an air of respect and power about oneself can be taught and learned, and in today's article I'm going to pull off the veil that shrouds these common occurrences in subtlety and nuance from the eyes of those who haven't paid as much attention to them yet.