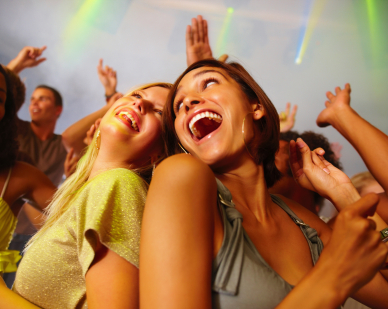 For a long time, I subscribed to the notion that to get a girl, you had to meet her at her energy level, plus a little bit more. Too much more, and she'd think you were crazy; too much less, and you'd be a downer.
This meant, of course, that to get a girl in full-on party mode, going wild, talking excitedly, throwing her hands in the air, laughing like a woman possessed, dancing with reckless abandon on the dance floor, and just generally being young and carefree, you'd have to go in ever wilder and crazier than she was.
So I tried that for a while – being the wild, crazy party guy – and it got me a lot of positive reactions out of girls. But it didn't get me girls. We'd dance, and party, and have excited conversation, but at the end of the night I'd still go home alone. All the while, I was going mad trying to figure out how to transition from opening women high energy to bringing them down to a lower energy vibe more conducive to seduction. I could do wild; I could do sexy; but I couldn't seem to put the two of them together and get party girls.