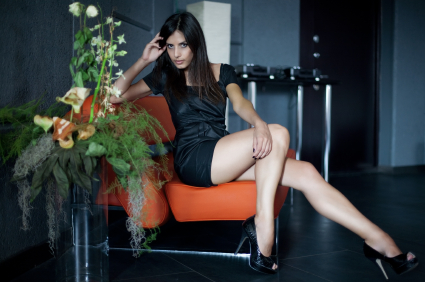 b

Every time I hear of other men's efforts to get intimate with women they've brought home, they seem to have these elaborate places filled with all forms of entertainment and ways of engaging women and things to occupy them and give them something to do.

Guys bring girls home and get them playing Nintendo Wii together. Or they play some game like Jenga (I remember when this was a big craze on the West Coast a year back or so – any guy who wanted to be successful with women had to get a Jenga!). And then, presumably after beating their date at a few rounds of Wii Sports, they make their move and go to get intimate.

To me, this has always seemed like a lot of work. Early on, I had travel souvenirs that I would show to girls; but even then, I'd dive right into getting physical with them as quickly as possible. I noticed soon into my seduction career that the longer I took to get physical with women, the more awkward tension there was with them and the less sexual tension there was with them. The more time taken, the more awkwardness generated.
About the Author: Chase Amante
Chase woke up one day in 2004 tired of being alone. So, he set to work and read every book he could find, studied every teacher he could meet, and talked to every girl he could talk to to figure out dating. After four years, scads of lays, and many great girlfriends (plus plenty of failures along the way), he launched this website. He will teach you everything he knows about girls in one single program in his One Date System.