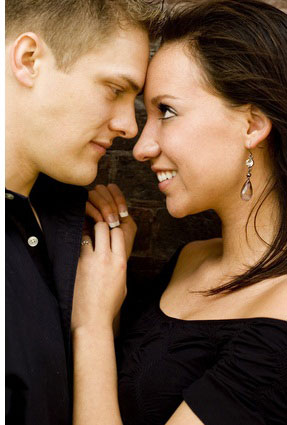 I'm launching a new blog series today that'll roll every Friday of each week, featuring selected excerpts from my acclaimed manual on meeting, dating, and succeeding with women. If you've already got a copy of the book, these should serve as nice weekly refereshers! And if you haven't gotten yours yet, here's a small sample of what you're missing...
Today's excerpt is on how to get a sexy male voice, from my eBook How to Make Girls Chase: Every Tactic and Technique You Need to Get the Girl(s) of Your Dreams. Voice is one of those topics that's tragically under discussed; it's a huge fundamental, and (if Mehrabian's numbers are right) it comprises a whopping 38% of what you communicate to other people -- and women. Not your words, mind you -- your voice itself.
This is an area you should definitely pay a little attention to...
"Your voice is one of the most powerful tools in your arsenal. It can be used to attract, to seduce, to build intrigue and capture a woman's interest.
If you listen to women talk, you'll notice first off that some women have appealing voices; you'll also notice that other women have unappealing voices. Some women have voices that make you think, "Wow, she's cute, but she must be a nerd." And other women have very sexy voices.
It's the same with men. There's a great deal of variation in voices; in fact, every man's voice is in fact surprisingly flexible in how it can change and evolve. Your voice is most likely the result of the way people around you spoke as you were growing up. If you were raised in Northern England, vs. Southern California, vs. Australia, vs. South Africa, you will have a different accent, for instance. And within each of those accents, there are even different voices.
Before we get into the deeper stuff though, first let's cover some of the vocal basics: