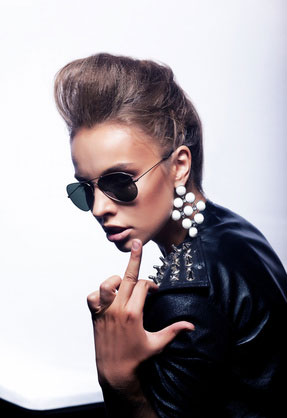 Lately, the team and I have found ourselves moderating a lot more negative comments on the site than usual. Some of these are from people who believe that seduction is wrong, but a growing number are from people who believe that it's impossible for men to learn how to get women because all women are bitter women who simply aren't interested in men.
It's kind of a strange but interesting viewpoint. On the one hand, clearly SOME women are interested in men, since there're a little over 7 billion of us human beings on the planet. If you look around at the sheer volume of human beings around you - all products of a man picking up a woman at some point in his life, having sex with her, and impregnating her - you start getting the feeling that at least some women somewhere are open to meeting men. At least a couple billion of them, anyway.
On the other hand, I realize that there are some jaded women out there. I see the terms "bitches" and "feminazis" thrown around a good bit as examples of terrible people who make men feel bad about themselves. But, honestly, I have a really hard time meeting any women like this in real life - for the life of me, I don't know where all these "bitches and feminazis" who hate men actually are.

And even if they really exist... I only have one question for the guys who are so upset about them: who said you had to date those girls?