One of the finer points of approaching it's easy to get jumbled up on is approaching women who are already seated.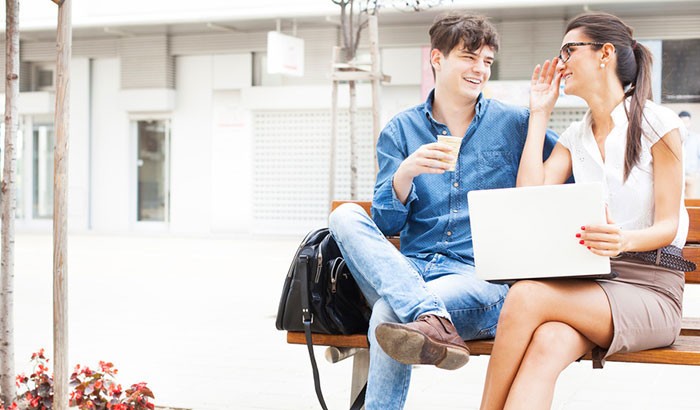 The typical seated approach looks something like this:
Girl is sitting down
Guy walks up to girl
Guy opens girl enthusiastically while standing in front of her
Guy asks if he can sit
... or, sometimes, like this:
Girl is sitting down
Guy plops down next to girl
Guy opens girl with a standard opener
... and while these two methods can work, they both are flawed: because both make the man appear to be investing a great deal more to meet the girl than the girl is investing to meet him. You'll get a pass for that from the girls who are very interested - but other girls won't be so kind.
There is, however, a better way to do each of these sitting girl approaches (where you open standing, or where you sit next to her first), but these require a bit more of an eye toward effort.