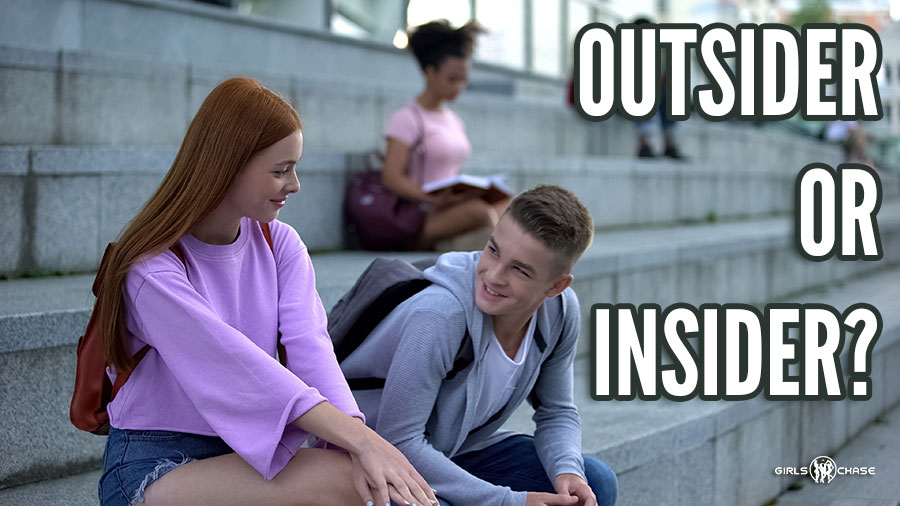 Nearly every conversation you have frames you as an outsider or an insider to something. But have you framed yourself as such on the right things… and in the right way?
Often in seduction you will be presented with (or have the opportunity to present) group affiliation.
At this moment you're faced with three (3) choices:
Show yourself to be an insider
Show yourself to be an outsider
Dodge the question altogether
Depending on the girl and the situation, your choice of what affiliation to show can make or break a seduction.
Group affiliation affects how similar a woman feels to you, a key aspect of the SAC seduction model. Make yourself too unaffiliated with a group she feels closely affiliated with, or too closely affiliated with a group she dislikes, and you may be too dissimilar for her to trust you.
On the other hand, sometimes being an outsider to a group she's a part of can work to your advantage... and sometimes being an insider to a group she isn't can too.