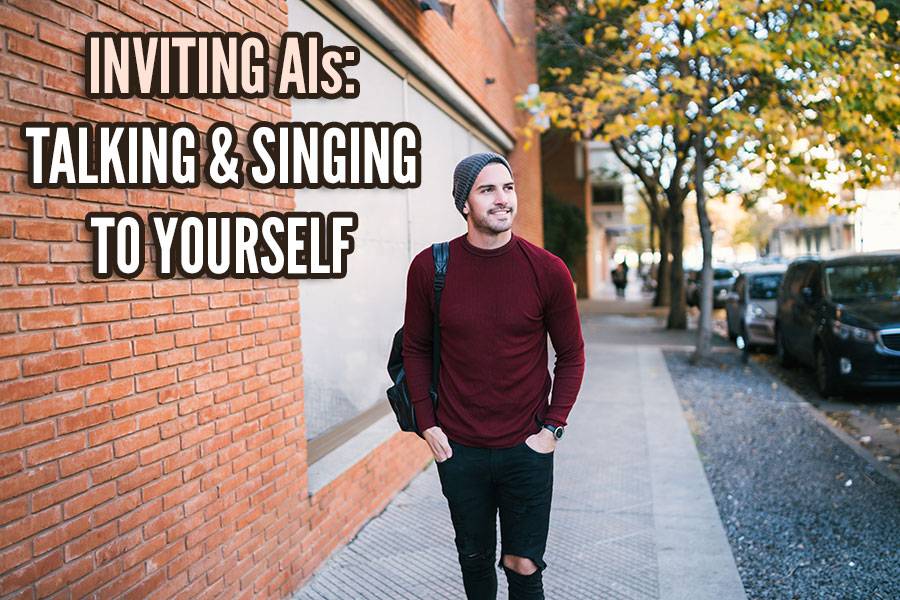 Women notice men singing/talking to themselves. You can use this as an effective 'attention grab' (i.e., way to get women signaling you) to make approaching a little easier.
Quick tactical tip today.
Sometimes I like to sing or talk quietly to myself as I walk down the sidewalk.
Or as I'm sitting somewhere in a café or bar or park or wherever else I might be.