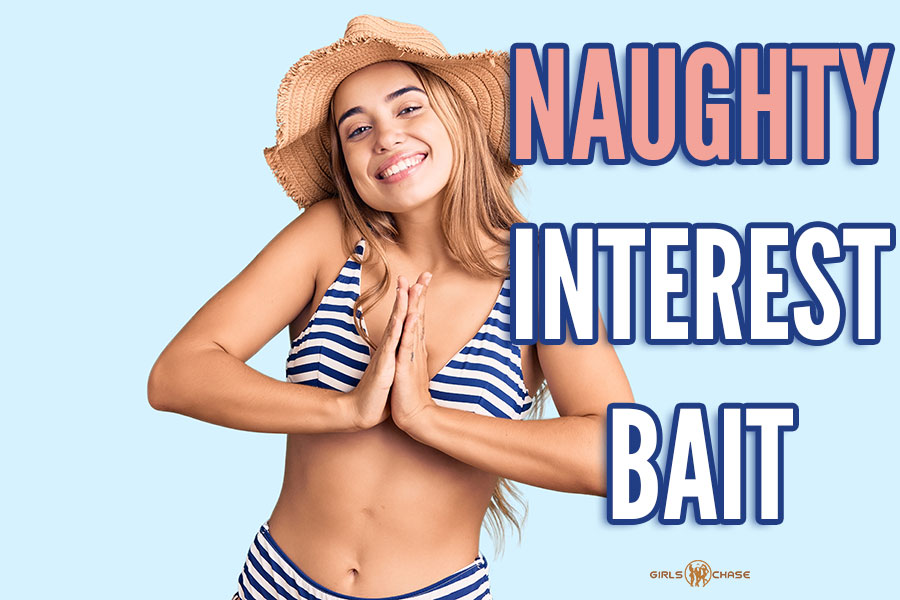 You have something sexual you want to tell a girl or show her, but it's inappropriate. How do you get around its impropriety? By baiting her into begging you to share it with her.
Want a simple little tactic you can use to bait girls into asking you things you couldn't/wouldn't normally be able to get away with in conversation?
Because there are some things that you really cannot just come out and drop on a girl, without it being too forward or out-of-place.
The solution, if you want to use a really forward compliment or bring up or show her something really sketchy is to lure her into asking you for it, pushing you for it, so that when you finally drop it on her, "she asked for it."
With a little good framing, this is not hard to do at all.
Note: while this tactic is simple, it requires a fair degree of calibration, and thus its use is a bit more advanced. So this will mostly be for intermediate and up guys (and really is for more advanced seducers).
Beginners may still find it interesting to read about, if purely for the psychology aspect.