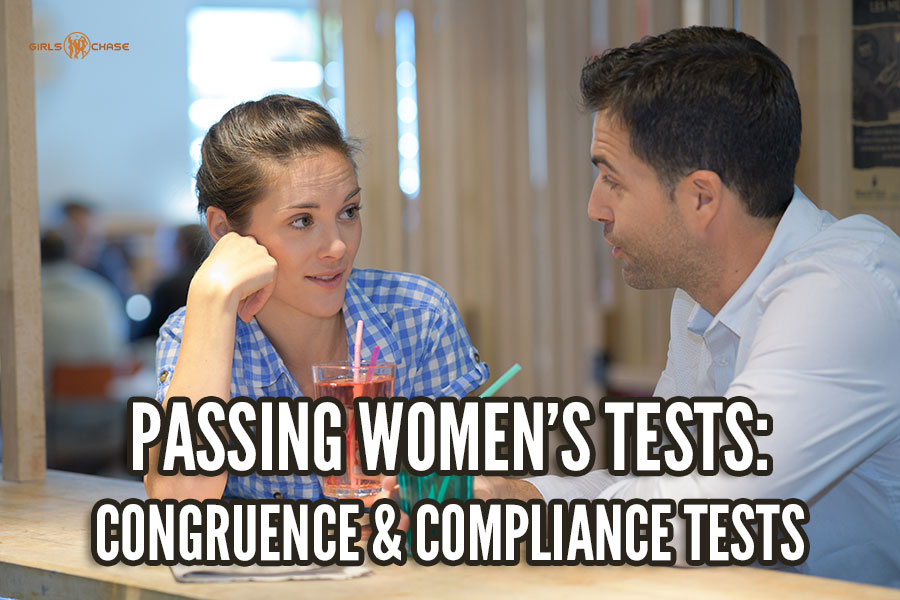 In romance, sometimes women will test you. They test to see what kind of man you are… but some of their tests are tough. How do you pass them? With these tactics…
Hey guys, and welcome back.
Today I'll discuss my go-to methods for handling tests. I will cover my three favorite methods and share examples.
Last week, we went over common reasons women test:
For congruence – if you are who you say you are.
For compliance – to see how compliant you are to them. If you are too compliant, it signifies they have the full power of the interaction and may use you at will. It can also mean that you are a sucker, not a "real" man.
As a challenge – to place you in a challenging situation and see how you react. This test screens for attractive traits.
For limits – linked to testing for compliance. They will use rude behavior to see how you respond. Women seeking very dominant males may screen for this character trait.
We will cover these techniques today:
Congruence
Compliance
These techniques can be useful for other tests, too. However, from my experience, they are best suited for the two types listed above. However, there are other situations when they may work. I will give examples later.