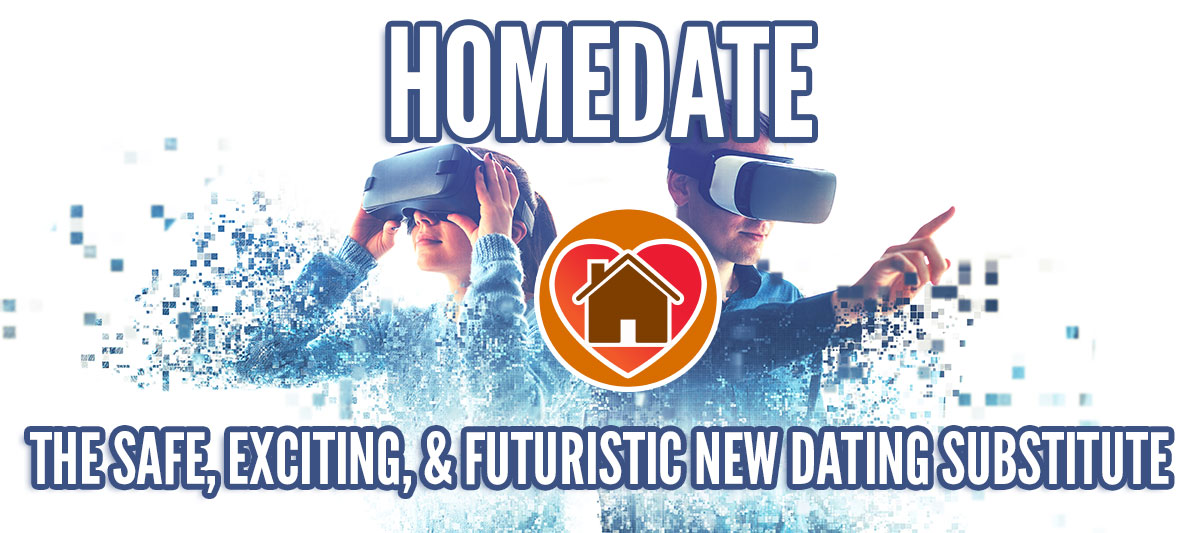 It's 2021, and we're still dating the old-fashioned (and very unsafe) way. It's time to do things different. It's time for HomeDate.
I know we're pretty far into the charisma-touch-lifestyle launch right now, but I just couldn't help announcing the progress on the secret 'skunk works' project we've had in the works since mid-last year.
It's just too juicy, and there are too many exciting things happening with it, for me to keep it to myself.
Quick cultural relevance recap: sometime during the Enlightenment, Western society decided its central value was that of liberty. Revolutions occurred, nations bled, and tens of millions lost their lives in pursuit of this ideal.
But recently we've realized liberty is actually a very dangerous concept. It isn't what we thought it was. That's why the new central value of Western society is safety.
All that liberty doesn't do you a whole lot of good when you're lying in the gutter, coughing up blood, dying of coronavirus, does it?
And as society's changed, Girls Chase has been under more and more pressure to change with it.
The fact is, it's not very safe to meet women these days.
You could catch a disease, like coronavirus, bird flu, hepatitis, or SARS.
You could be the victim of a hate crime, such as someone saying something mean to you.
You're forced to endure rejection, rudeness, and other unpleasantries that could lower your self-esteem. Meanwhile you risk inconveniencing others, who may not want your approach.
We have all this new technology progress has brought us.
So why are we still doing dating the old way?
Well, we listened to the market -- which has switched more and more away from bars, nightclubs, parties, and social events (most of which are illegal now in many places, anyway), to, instead, meeting via dating apps (which are now the #1 way people meet new partners, accounting for fully 19% of new relationships) -- and we've listened to our audience, who have increasingly told us we are "not with the times" for focusing so much on outdated in-person dating and not on apps.
I, personally, also realized which direction the market was heading in. And the fact is, you can't fight progress.
So, we went to the drawing board, put our thinking caps on, and cooked up something unlike anything the world's seen before.
We're calling it 'HomeDate', and it's the safe dating substitute that is going to totally change the way you (and everybody else on Earth) does dating and mating.