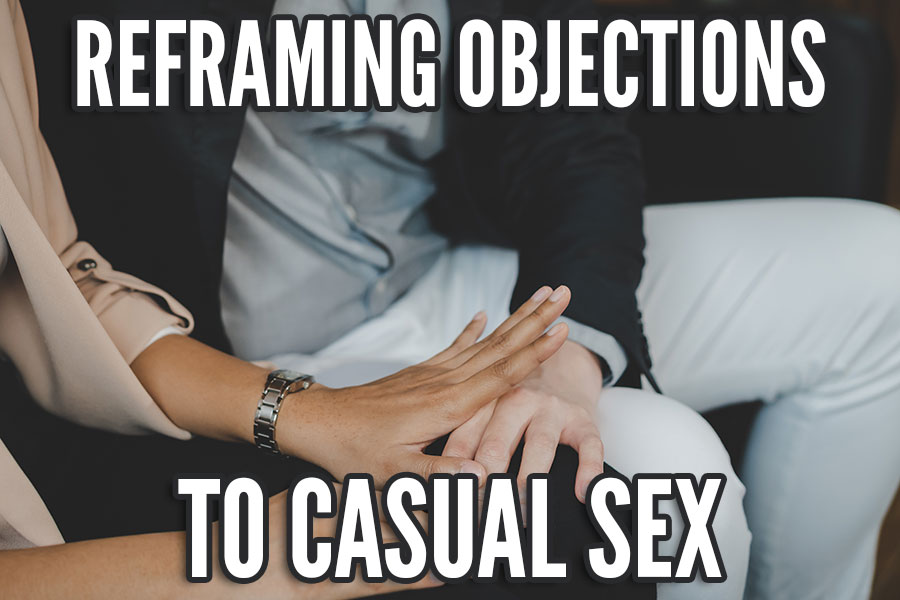 When a woman objects that she doesn't do casual sex or one-night stands, what can you do or say? In fact, there are several things – delivered right, they may completely change her view.
Hey guys and welcome back. Today we are going to discuss technical stuff. I will share some simple techniques that are relatively easy to pull off yet very efficient.
These techniques counter a certain form of resistance you may have faced: resistance to having sex the first night, spontaneous, casual sex, and one-night stands. You are opting for a same night/day lay, and she resists.
If this sounds familiar, the techniques I will share today will benefit you.
Perhaps you are having a conversation about sex, and she mentions that she is into casual sex or needs sex with feelings (all sex involves feelings, but she is really saying "sex with significant and romantic feelings). I do not consider this resistance because you are not escalating the vibe. She is just trying to set her own frame or test yours.
Nevertheless, these techniques, or "reframes" will help. You are welcome to use the exact reframe language I share, but you may also try variations or make up your own. This is why I try to explain the mechanism of the technique.