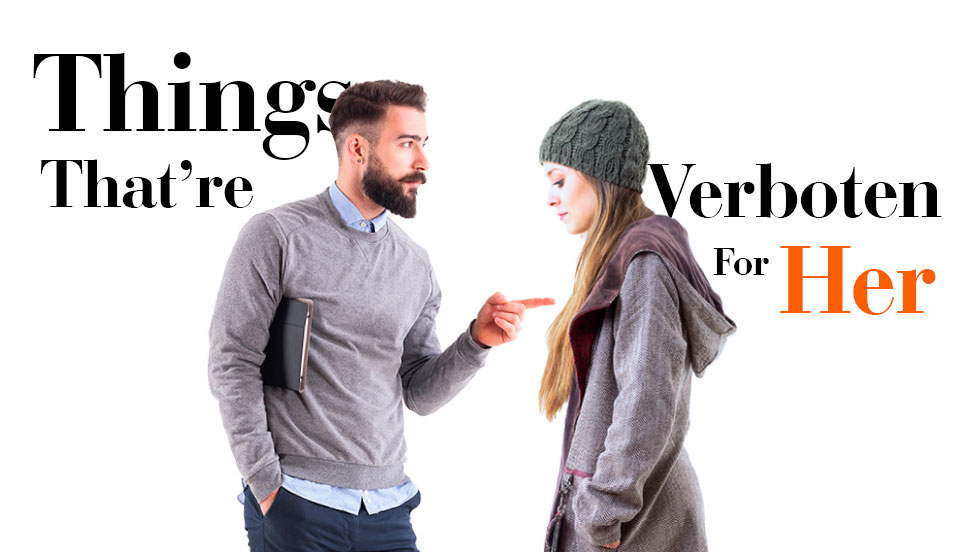 Healthy relationships have boundaries. But what should you forbid a serious girlfriend (or your wife) from? The answer's not "nothing"; in fact, it's 10 things.
Let's get a little old fashioned!
That's the thing, right? Serious relationships that aren't whimsical temporary egalitarian restriction-free pairings are old "old fashioned", aren't they?
I joke, but that does seem to be a popular position.
Why that is is a matter for another article. This article will be focused on what to forbid a serious girlfriend or wife from doing if you have one.
This article is in response to commenter Anish, remarking on my article "Should Men Have Open Relationships?", where he says:
Hey Chase, you have never written an article on how to stop girlfriends from hanging out with male friends!! At least you should write one on what kind of boundaries you should set up and how!!
Boundaries. Rules. Forbidden activities and proclivities.
That'll be our topic for today.
Put succinctly: what is your committed girlfriend or wife NOT to do?
Before we list forbidden items, though, first we must define what relationships these strictures apply to, and why we have them in the first place.