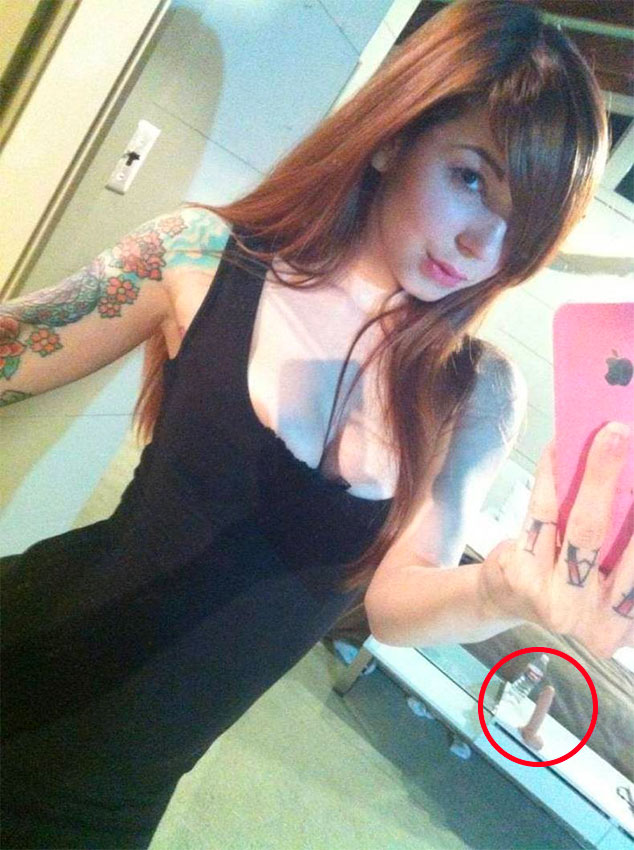 Some guys seem to think women are 'innocent'. The actual fact is women are obsessed with sex. They think, talk, and fantasize about it constantly.
Look closely at the picture on the right. What do you see?
I circled it for you. There just below this girl's hand. See it?
It's a dildo.
For all you guys worried about your penis size, you might want to pay attention to the size of that dildo too. That water bottle is 7". The dildo is at least an inch shorter than it... actually possibly a bit more than an inch shorter.
There is this misconception among sexually less experienced men that women don't actually get horny except in extreme situations.
"Only when she meets just the right guy... and he says just the right things... and takes just the right actions... does a woman get horny..."
Women do upkeep on this misconception themselves, talking about how "men are always horny, OMG" or "all men think about is sex" or "why are men so much hornier than women."
But the truth is, women are total horndogs themselves.
You might not believe it (yet) if you're not that experienced with them.
However, once you get out of the illusory la-la land men are in before they gain experience with women, your eyes will start to open more and more, and you'll realize the vast majority of women -- including the sweetest, cutest, most innocent of gals -- really love themselves some cock.