I got to say – I love spring and early autumn. This is the time when it's really the easiest to look your best: guys with great physiques can still wear thin, tight jackets or coats over a tee to make sure they "put the goods on display", while skinnier or chubbier guys can use colors and layers to visually compensate for what their physique is lacking.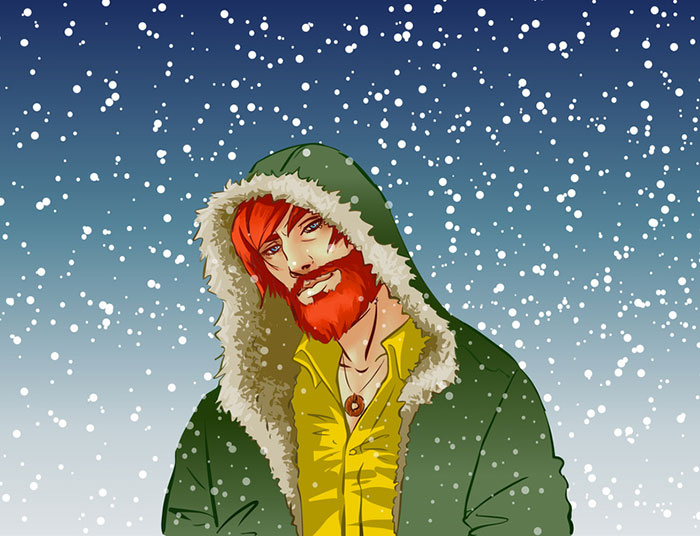 Some time ago I created a guide to dressing sexy in summer. Today, I'd like to do the same for colder weather – whether that's late autumn or winter.
In this article we'll cover the basics of how to dress in colder weather and look attractive and then go into specifics on what to look for in upper body wear, trousers, outerwear, accessories, and shoes to stay warm AND look attractive doing that.
One thing that's important to remember before we begin is that we all have different tolerances for heat and cold – for someone who's used to 20-30+ C warmth most of the year, even going as low as 0-10 C can feel stressful and they will be pulling out their sweaters and warm jackets, while I'm sure that most of you seen the joke that Canadians and Scandinavians only stop sunbathing at -10 C (I really hope it's only a joke…).
Now let's get going.