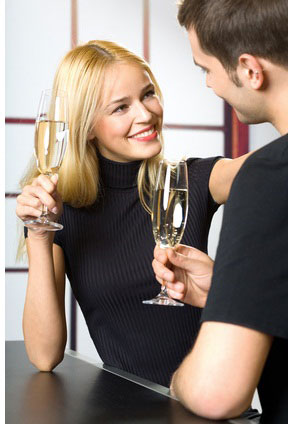 As a boy, I decided I wanted to learn how to be a man who inspired others to gather around him. I wanted to become a magnet for people. I don't know why I wanted this; it's just something I've always had, something deep in my DNA. I have family members who are actors, singers, and entrepreneurs; at least one of my ancestors was a privateer (or, more commonly, a pirate), a few hundred years back.
Even as recently as my great-grandfather, I'm told that my grandmother was first introduced to her future father-in-law when my grandfather brought her to his father's estate in Europe, led her up a large grand staircase, and cast open the doors to his bedroom, revealing an old man reposed in his bed with two young women, one on either arm. I come from a long line of different, eccentric individuals who have had little taste for playing by the rules.
Yet, I still faced an uphill climb as I developed. It might seem that being a man is passé in today's world of tender, sensitive males and assertive, upwardly mobile females. TV and the movies lionize the shy, unconfident man; powerful men routinely get painted the villains, or used as unintelligent plot devices eventually triumphed over by strong women and underdog men. Society tells you it's men's feelings that are most important, and achievement is of secondary importance; so long as you're happy, that's all that really matters.
Because of all this, we now celebrate the ordinary, and frown upon the exceptional. It's as though the exceptional threaten ordinary individuals' contentedness in their own ordinariness, and so must be discouraged from pursuing the exceptionalism that would seem so disruptive to those around them.
Well, if you want to know how to be a man women chase and pursue, you're going to have to accept that you're going to get a lot of push back from people, and you're going to have to confront the beliefs you've been instilled with since a child. You'll have to pull the wool from your eyes, so to speak.
But as you do, you'll find the world comes to look a more and more beautiful place, the more you see it for what it really is. Today, I want to help you pull that wool down and see the world a bit more for what it is, and arm you with a few steps to start taking right now to set yourself on the road to becoming the kind of man you've always dreamed you could be.
And in order to accomplish all this, I'm going to give you a set of maxims to grow by.