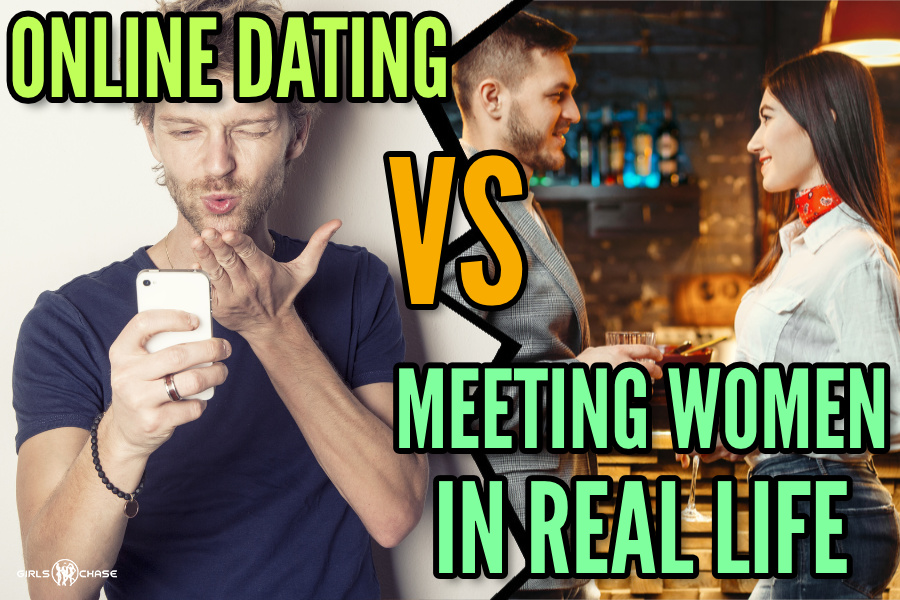 Dating apps and online dating are a fast, low effort way to meet loads of partners. But are they a perfect substitute for real life?

Over the last 15 years, the way people use the Internet to date has changed, in some ways.
But in other ways, it's remained exactly the same.
The first time I tried online dating, in 2004, it was still sort of a new, fringe thing. There weren't that many people dating online. There were around 1,000 online dating websites at the time (844, according to Wikipedia). Today, according to Forbes, 1,000 new online dating sites open each year. Match.com and Adult Friend Finder were the big fish then (the founder of AFF, Andrew Conru, invented online dating in 1994). Scammers were already well established; a clever spam message from a gorgeous girl-next-door type with a phone number two digits short claiming she saw me on Match.com, where I'd recently deactivated my account, lured unlucky-in-love 2004 me into paying $50 to for some fake dating site before I'd figured out what happened. Online dating at the time had a reputation of being a place desperate losers and awkward weirdoes went to. If you tried online dating, there was probably a reason, and that reason was likely an unfortunate one.
Since 2004, I've tapped online dating to meet women in various ways. Online is a useful supplement, but it's always taken the back seat to real life for me. Of late though I've seen online dating and dating apps become a lot more prominent among men. Meanwhile the portion of their women guys meet in real life is falling.
This is not a good thing for men, for many reasons. You may not want to hear it, but swiping your way through a dating app and thinking you are doing "game" is often not going to lead you where you want... unless you have a very clear idea about what you want.
But it's not all bad news and gloom. Sometimes, the right dating app can be just what you need.
Today let's compare online dating and dating apps to meeting women in the real world. We'll compare along six (6) dimensions:
Quality

Quantity

Intentions

Effort

Risk

Satisfaction
Let's go.