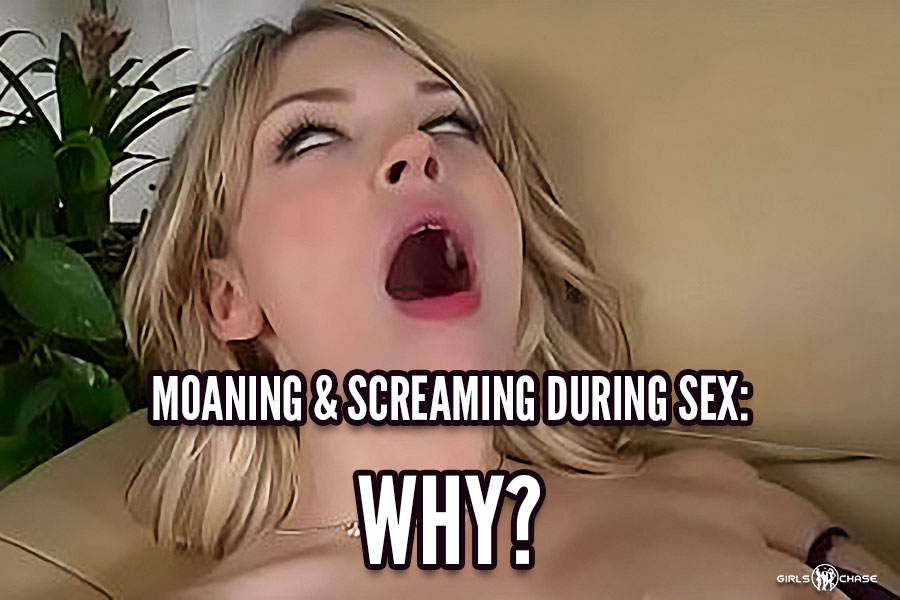 Why do women scream during sex? One theory claims it's to draw other males near for sperm competition. But does this actually happen in real life?
I had a conversation the other day with a friend about women screaming during orgasm.
He told me about a hypothesis he'd encountered in the (idealistically egalitarian-utopian, not to mention panned by scholars) book Sex at Dawn that women yell during orgasm to attract competing mates for sperm competition.
Right on the face of it, this hypothesis has always seemed obviously incorrect to me.
First off, not to brag or anything (although I guess it's going to sound that way... can't be helped though, eh?), I've made a lot of girls scream quite loud from sex, yet I've never had a guy knock at my door and ask if he could have her next.
Second off, I've heard plenty of women I wasn't having sex with screaming, yet never has the urge come over me to knock on the couple's door and tell the man to beat it because it was my round with her now.
Third, I have never heard a single story in all my life and all the very many sex stories I have heard from the tons of men I've known in the seduction space of even a single man being chased off by another man following the first man's woman engaging in orgasm vocalizations.
Not even among hunter-gatherers, who are the cheerily idealized subject of the Sex at Dawn book, have I come across any evidence of moaning women attracting competitor males who chase off the guy making the woman moan and take her for themselves.
The "female sex vocalizations attract competitor males for sperm competition" hypothesis seems to describe a behavior that is completely absent from humans from anything I have ever actually seen or heard both firsthand and from others from anywhere else in the world.
Yet, when I dug into the research on women's sex vocalizations a bit more, I discovered some interesting tidbits that do tie in, a bit, to the Sex at Dawn theory -- although, I think, not quite in the way the authors framed it (at least, not based on the synopses I've read, not having read the book).