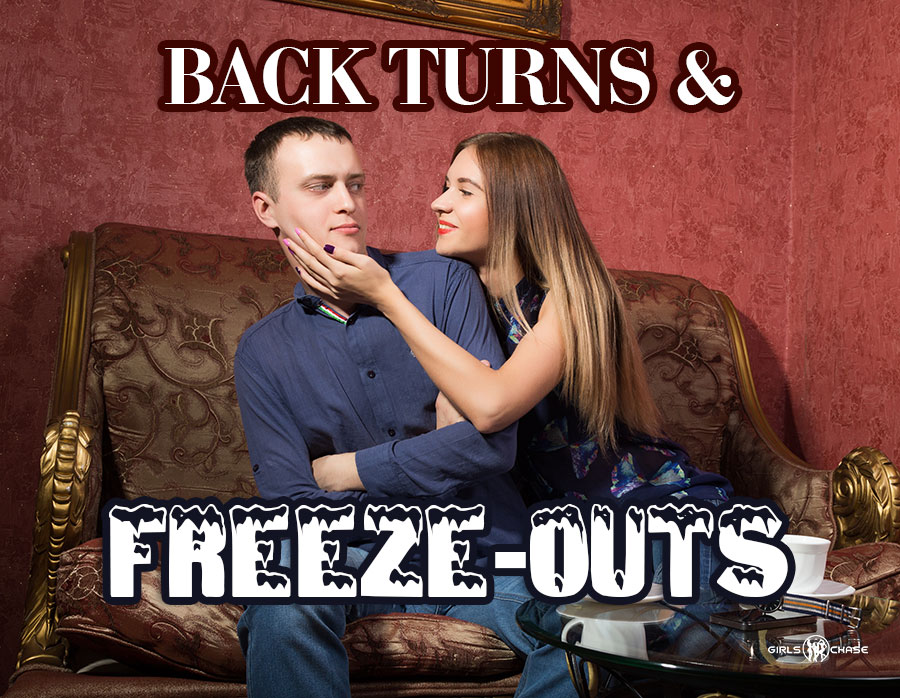 If a girl is being snippy or you've hit a wall with her, make her chase you with a back turn… or just simply freeze her out.
There are a couple of old seduction community tactics I'd like to talk about today:
Back turns and freeze outs.
These are useful tactics when used correctly.
When used incorrectly they can make you look bitter at times, clownish at others.
The most key element of a successful back turn or freeze out thus is calibration: timing it right, using it correctly, and not doing it too short or too long.