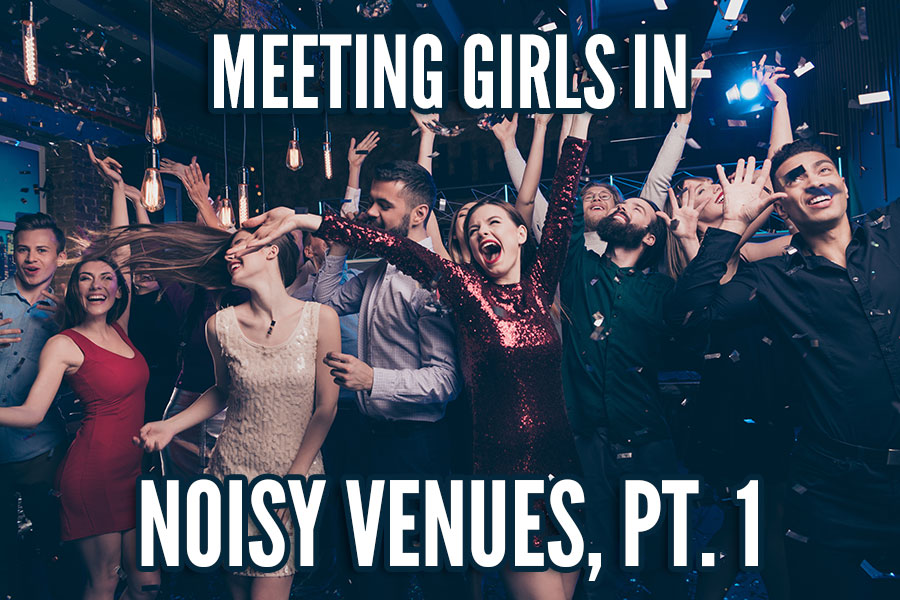 How do you meet women in noisy venues? Step 1: avoid the noisiest venues, if at all possible. Step 2: if not possible, look for islands of (relative) quiet within them.
Hey guys and welcome back.
Today we will discuss night game.
One of the most common issues in night game is the noise level. Bars and especially clubs can be noisy. For this reason, many tend to favor other ways of meeting women, such as day game.
Those who prefer night game often ask me how to deal with the noise. Most asking me are beginners and are frustrated that they cannot run their game as they want because noise hinders them. More experienced seducers know how to handle the noise and likely use the tricks and advice I will share with you next. Yet they also wonder about how they can tackle this issue better and find more useful ways to navigate the noise level.
I plan to split this guide into two parts. Today we will go over how to avoid the noise as much as possible. Next week I will share tips on handling the problem head-on. Combining these two aspects will result in fewer problems meeting and seducing girls in a loud environment. So I consider both articles to be equally important.
You may think that all you need are a few tools to deal with noise by using your voice, tonality, and pace differently. Even though this will help, it only addresses part of the problem. Because there is no way to remove the noise completely, we need to apply several tools to lessen the problem.
This post is for players of all levels, beginners and masters alike.