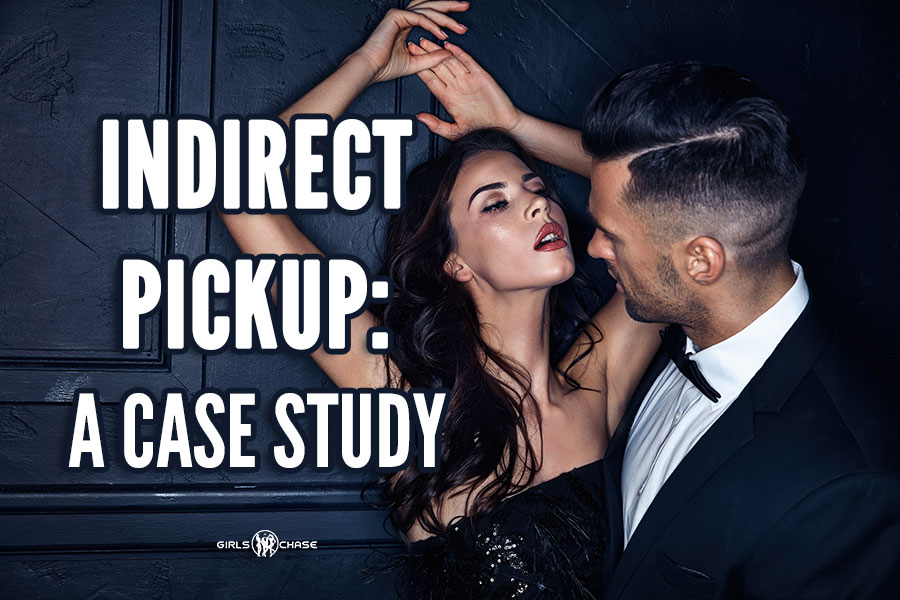 Not all pickups are hard. In this week's case study, Alek details a much simpler A-to-Z indirect club pickup than in last time's.
Hey guys and welcome back.
Last week I shared a case study where I detailed a night out all the way from my preparations to the moment I entered the venue to the point where I finally approached the girl of the night.
The seduction was detailed, and the night was full of surprises, challenges, and wildcards that I had to deal with. I also covered my mindset, strategic thinking and decision-making.
Most importantly, I detailed the techniques used, explained why I used them, how they work and how to proceed from there, as well as other analysis.
At 11,000 words the report got VERY long. It is probably the longest report I have ever written.
The one issue that I may see coming is that people read through this long article and think to themselves: "Oh my god – that is a lot of work" or "Oh, so that's how you do it – it looks so complicated" and some may even think: "I could never pull this off," or "I could never spend all my spare time working on pickup and seduction".
And if anyone felt these things, then I sympathize. Because that night I met a girl I would consider my "personal 10" and felt like delivering 200% to secure the deal as close to 100% as possible. Additionally, she happened to be one of those Instagram or attention-seeking women, who tend to be a pain in the neck to deal with (and honestly not always worth it – they often have shallow personalities to boot).
What is more, I had to deal with plenty of logistical hurdles as well as wildcards, meaning ADDITIONAL compliance was necessary and reaching what I would consider "the golden hook" (i.e. being pulled to the bathroom) was something to opt for.
I also had low momentum due to being confined to my apartment during COVID-19 lockdown for a long time and being out of shape having gained a bit of weight during that time. For these reasons I did not have a natural seductive vibe working for me, nor its associated X-factor. Hence, I had to make up for it.
If I had been on fire, experiencing "flow state" and the "imposing, sexy presence" that comes from it, I would have maybe gotten more for free. And again, as I mentioned, we all experience ups and downs.
What I want to do now is share another, shorter report where things went smoother, faster, and were easier. Basically, I want to give you a report that is a bit different from the last one.