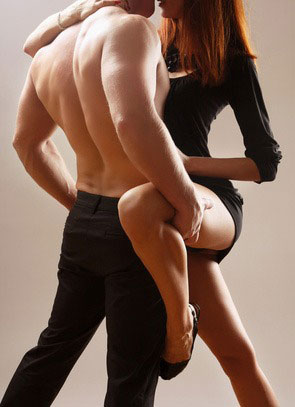 Rounding out this week's posts on what girls look for in men and what they value in men come 11 universal things women find attractive in men.
It's easy once you've been at this for a while to lose sight of explaining to guys how to attract women - like, what actually gets girls going and feeling some desire for a guy? Once you've got it down, it gets automated - and then your focus turns to, "Okay, now what do I do with it?"
It's also a lot faster to teach guys what to do with women they've already got attracted - they just have to throw a few steps and procedures into the mix and *BOOM!* - they're getting results. It's a lot longer of a process for a guy to internalize all the things women find attractive and begin morphing himself into that kind of guy (note: there're a lot more benefits to adopting these traits than simply wooing women - the traits that are about to follow are attractive in men for a good reason... namely, that they're extremely beneficial traits that help you succeed more in all kinds of life's arenas).
That doesn't mean you shouldn't do it, though. In fact, it's an essential element of getting truly good and consistent in picking up and getting the girls you want - ultimately, the more attractive you make yourself as a man, the more women you'll find want to get to know you better, and the easier your job (whether that's meeting THE girl of your dreams, or meeting a LOT of girls of your dreams) becomes.
Today's excerpt from my eBook How to Make Girls Chase: Every Tactic and Technique You Need to Get the Girl(s) of Your Dreams lists out 11 things women almost universally find attractive in men, and the descriptions for each of those things.
So, you won't need to guess about what women find attractive - I spell it out for you in my book, and I'm going to share part of that spelling-out with you here.