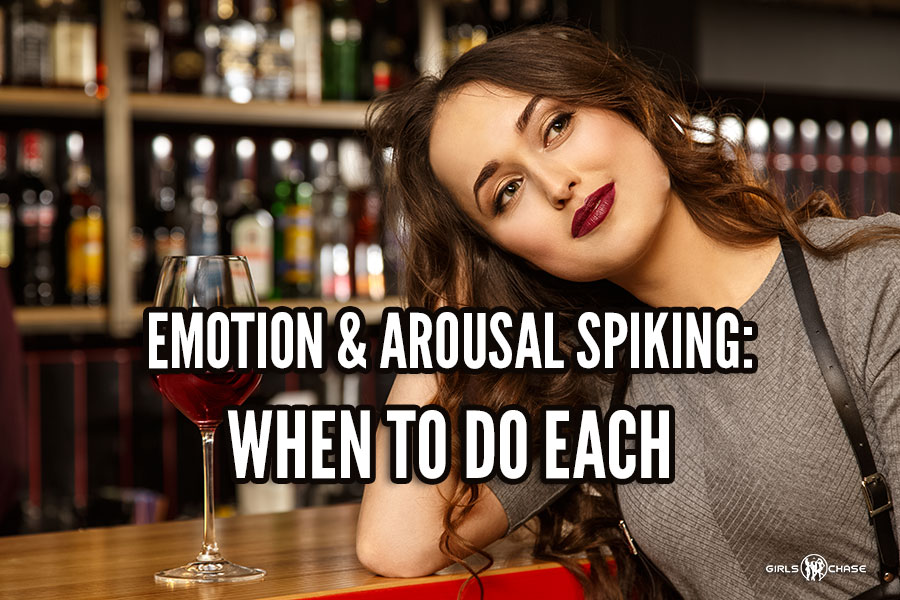 Emotion spikes and arousal spikes are potent tools you can use to push seductions forward. But when exactly should you use these with women (and when NOT)?
Hey guys. Welcome back.
Today I will go over some advanced calibration techniques. I'll discuss how to calibrate arousal and emotional spikes properly. It is advanced because it goes beyond basic calibration theory and practice. You will learn how to:
Calibrate according to the vibe of the group (or girl)

Calibrate according to her response

Calibrate according to the setting

Calibrate your timings to hit when the iron is hot and when you hit a high note.
These are the fundamentals. You cannot get good at this game if you do not master these—it just won't happen.
The above rules of calibration are elements of game that you can never become good enough at. Remember, you can always become more calibrated, sometimes to insane levels where you almost always play your cards right with the right girl at the right time.
Need help on this? Then check out my series on calibration.
Consider this post an expansion pack to that series. This post also builds upon previous posts on advanced seduction. Feel free to check out those, although I would prioritize the calibration series.
Let's identify when you should spike a girl (create an emotional spike) and when you should not do so. Missing this crucial window could, at best, slow down the process and make things harder for you. At worst, it can cost you the interaction.
So, we will dive into the topic by discussing the pitfalls of overstimulating.