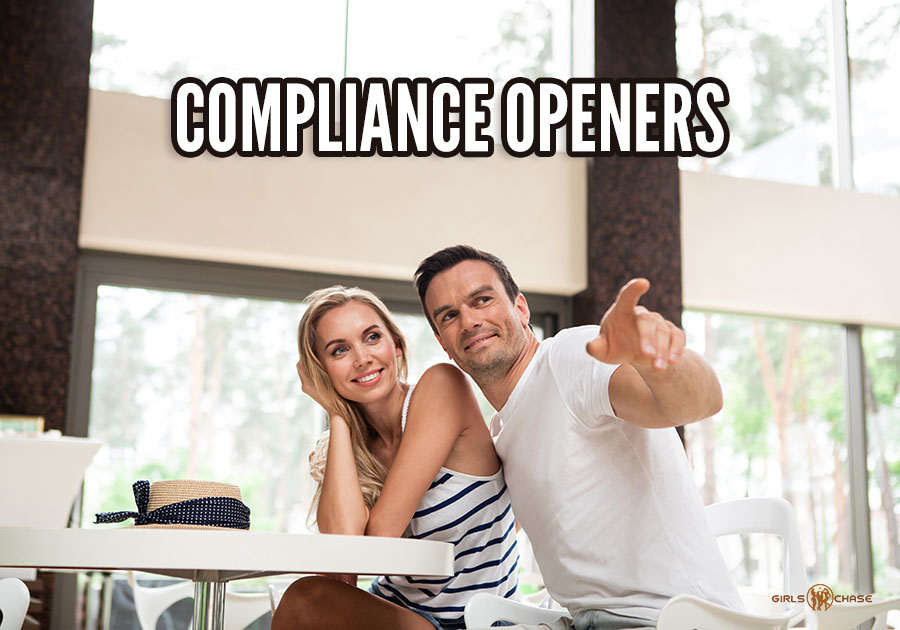 Start a new conversation with a woman by asking her to do something. Compliance openers kick off interactions with you taking the lead right from the beginning.
For intermediates and up.
Imagine if you could start off an interaction with a woman by having her follow your instructions immediately, instantly kicking things off with a frame of authority, right from the get-go.
That's compliance openers: a handy set of openers that set you up as an authority figure from the very start of your interactions.
I discussed compliance openers a bit a week ago when I talked about cycling through openers, where when a girl fails to engage much on your initial opener, you simply move to a second opener, and perhaps a third.
Today we'll look at using these more in-depth, including a number of examples, plus when to use them vs. when not to.
First, let's have a look at what compliance openers do for you.