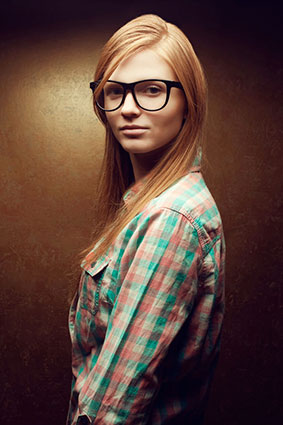 If you still believe that geek girls walk around town with big spectacles, shaggy hair, and dresses that sweep the pavements, then your impression of them is woefully misguided. The stereotype of the dateless virgin bookworm is dated. But what's the difference between modern and traditional geek girls?
Modern day geek girls are sophisticated. Not all of them study quantum physics though. Many nerdy girls now possess the kind of looks one normally associates with Miss World contestants and A-list Hollywood actresses. They now occupy a huge place on the spectrum of conventional attractiveness.
Unlike traditional geek girls who were rumored to do nothing but study, work, and eat junk food all day, modern day geek girls roll on the contrary. The girl with the highest IQ in your class or workplace now wears miniskirts, uses curse words, and posts bikini photos on Instagram with a plethora of hashtags. The only differentiator between her and the rest is that she prioritizes intellectual matters over social matters; she doesn't have that much time for guys and merriment.
In the past years, there used to be a social stigma for both men and women attached to geekdom. Nowadays the tables have turned. It has become fashionable to label oneself a nerd. There might be a cavalcade of factors behind this evolution, but the rise of the internet and tech likely played a substantial role in the nerd's ascent. Geeks have become the new cool. They are making significant impact in the world.