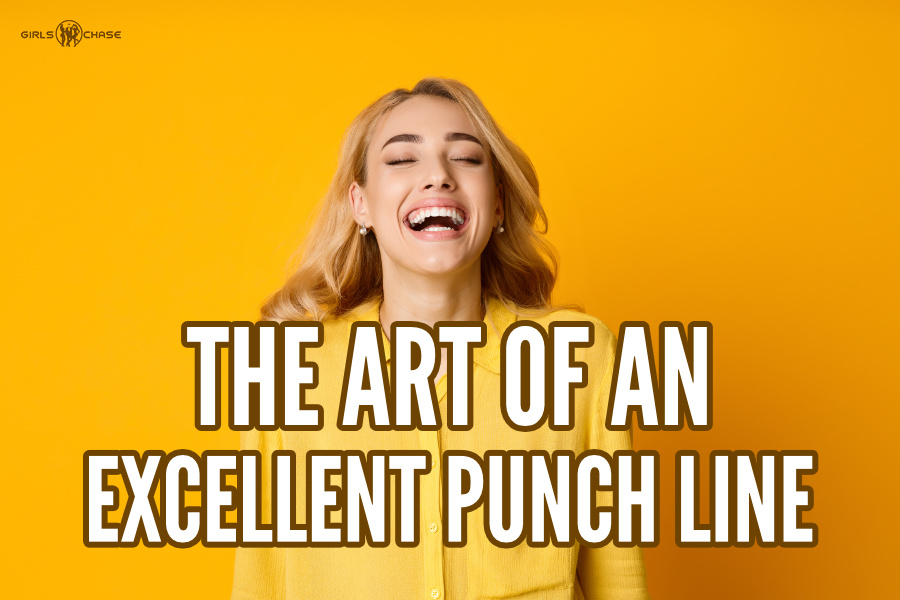 How do you end jokes and stories with a great punch line that makes your listener laugh herself right out of her skirt? With expense, delivery, and non-humiliation.

Every time you tell a story or a joke, there are a few elements that go into it.
I talked about how to tell a story sometime back. I still haven't done my own guide on how to be funny yet, but we already have a trio fantastic guides from a few other Girls Chase contributors:
When you're telling a joke or a funny story, one of the most important parts is the punch line.
The punch line is where you wrap it all up and make this other person feel like the listening was worth it. If there's no punch line, or the punch line is weak, your listener will feel let down. If the punch line is good, your listener will be glad he listened.
The punch line is the most important part. If you have a good punch line, the rest of the joke or story will write itself. Because at that point, the rest of it is just the setup for the punch line you're about to deliver.