What Our Clients Were Kind Enough to Share
The First Girl He Took Home
"Result of the workshop: We talked to a lot of women; some got hooked a little further than the others. I pulled a Brazilian girl from Club 5 the same night. Chase was there all the time to help me out. We went out of the club to a food joint; after that Chase and we parted. I brought the girl back to my house and we talked for the whole night."
• Bob, Washington, DC
---
More in One Night...
"One of the greatest things I learned from Chase was that you don't have to open every girl within sight. You can watch for certain body language and certain group dynamic signs in order to find the girl that fits a profile of one promising evening. Chase also taught me minor adjustments to my body language that took me a mile in the opening.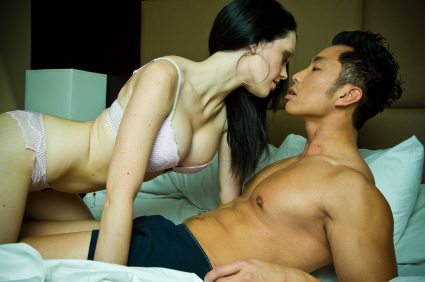 "It was great to see him in action as well, as he brings this fun but yet mysterious vibe into his interactions with the girls. His style is very under the radar.
"I took several bootcamps with various instructors. However, this has been the best investment for the lowest amount of money. I have learned more in one night with Chase than I have learned in entire bootcamps with some of the world's most renowned instructors. Highly recommended!"
• Client in San Diego, CA
---
Rewarded, Too!
"Chase Amante recently coached me on a session of direct day game in Beijing.
"Chase struck me as a great teacher of natural game by his ability to break down the principles of successful interactions with women into an impressive amount of detail. Apart from that he is just a chilled and relaxed guy who understands exactly what you're going through in the dating game, since he has been there at every level himself before becoming a PUA.
"One of the most important things Chase pointed out was for me to put more emphasis on finding commonalities and relating to girls instead of potentially creating rifts by being challenging or cracking jokes. I had an epiphany when he observed: "Those girls were working hard to impress you by telling you all the cool things in their life – you should relate to them and reward them for it by showing them your appreciation".
"I subsequently took four of the girls I met during the coaching session on dates where I applied the things Chase had taught me on relating and rewarding. Oh, and just to be cheesy… I was rewarded too ;)
"What I learned from being coached by Chase has immediately changed my 'game' in addition to increasing my awareness of the options I have for better communicating and socializing with people in general. I will definitely seek him out for coaching again and I highly recommend anyone who's stuck in the game to do the same!"
• TLJ, Beijing, China
---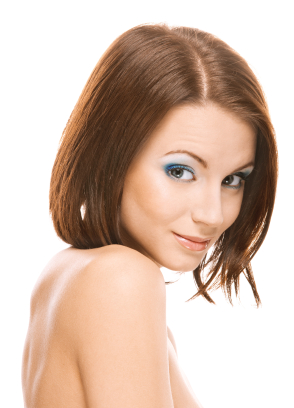 They Never Intended It to Happen So Soon
"I had the great opportunity to study for several months under the mentorship of Chase in San Diego. We got together for interactive lectures, infields, and also did a few one on one phone consults.
"The first thing I noticed about Chase is that he is a very down to earth guy, who gets to know each of his students on a personal level so he can customize the training to fit your specific goals and needs. This was important to me because I tend to ask a lot of questions and keep a list of things I want to address so the individualized attention was a big benefit.
"To give a little more insight about my situation, I am more of a bar and club scene type of guy normally focused on the SNL and day 2's and dating have never really been one of my strengths. Chase helped me improve my day 2 success by sharing advice on when to call and text, and how to make things move forward quickly during the meet up. He also emphasized the importance of avoiding the traditional old school date most guys utilize, which can introduce all sorts of unintended obstacles and challenges.
"After I started incorporating his advice my results improved quickly! 90% of the girls I went out with ended up in my bed by the 3rd time we got together. It's funny I'm really not doing anything that spectacular, just eliminating a few bad habits and applying the same basic structure for each date. About half the girls have told me smiling afterward, they never intended to have sex with me so soon but "it just happened". What they don't realize is that I have the logistics pre-planned and I've repeated the same sequence over and over, with different girls. So although I am adhering to a carefully architected escalation sequence, from the girls view, the date moves along smoothly and the sex seems spontaneous.
"Relationship management is another area which has always been a weak spot for me, and Chase really helped me get my act together! I had sex with a few different girls I met on infield trainings downtown and one became my primary FB for six months. She was great and turned out to be one of the best girls I have ever spent time with. Also to my relief, through shaping the relationship correctly from the beginning I never had to deal with her challenging me for more time or a bigger commitment. With coaching I also learned how to strengthen my frame and deal with issues like what to say when a girl asks if I am seeing other women.
"Besides longer term relationships, I find I'm also more effective in the club. By screening and setting up a chase frame where the girl pursues me, I attract higher quality women, who often even push to see me for repeat hookups.
"During infield sessions Chase applies enough feedback to get you moving, but he also offers adequate freedom to develop your own style of game. He is a very positive person who emanates abundance and integrity in everything he does and I found his enthusiasm for living life to the fullest contagious.
"The skills required to be good PUA often do not overlap with the attributes of a good coach. I know quite a few self proclaimed instructors that are excellent with women but just don't have the ability to transfer the skill set to their students..
"With Chase though, you get both the full package. A charismatic ladies man who can also motivate and easily communicate important concepts to his students, giving them the foundation to take their game to the next level!"
• David G, San Diego, CA
---
A Night You'll Remember
"I met Chase through the The_PickUp-SD lair yahoo group, immediately Chase made an impact with his in-depth, spot-on replies to those seeking assistance, guidance.
"First, Chase gets to know you on a personal level, he genuinely cares about you both as a person, and as a seducer. I decided to take Chase's(and his partner Mateo/MNX) classes for social improvement with woman, as well as a 1-on-1 direct with Chase. I'm in my mid 30s, have been decent with woman, mostly through on-line game, and mostly with long term relationships. Through Chase's assistance I greatly improved at cold approach and relationship management. Demo? Every girl he winged me with wanted to stay and talk to him longer. I think I saw him get blown out once, attempting to stop a moving girl in the club. The audacity of her! Am I saying Chase does not get blown out. No Sir. I'm saying he is good at screening and opens the higher percentage sets. His positive nature rubs off on you, a night out with Chase is a night you'll remember. He's a conversationalist, and a writer. Probably what I got the most out of our work together was his break down of my field reports. The break down was lengthy, almost too much to comprehend in one sitting, value packed. Excellent to re-read, and internalize on rainy days. What I did right, wrong, and what I could have done for a better outcome, including specific examples.
"Aside from seducing woman his mentorship on other life topics have been a huge benefit on my continual growth and evolution."
• Alex H, San Diego, CA
---
To find out more information about our personal coaching packages and offerings, check our Personal Coaching page.
To inquire about scheduling a phone consultation or in-person coaching, send us a message via our Contact Form.
To get your copy now of Chase's newly released, highly detailed and highly insightful book, check out our site for How to Make Girls Chase.