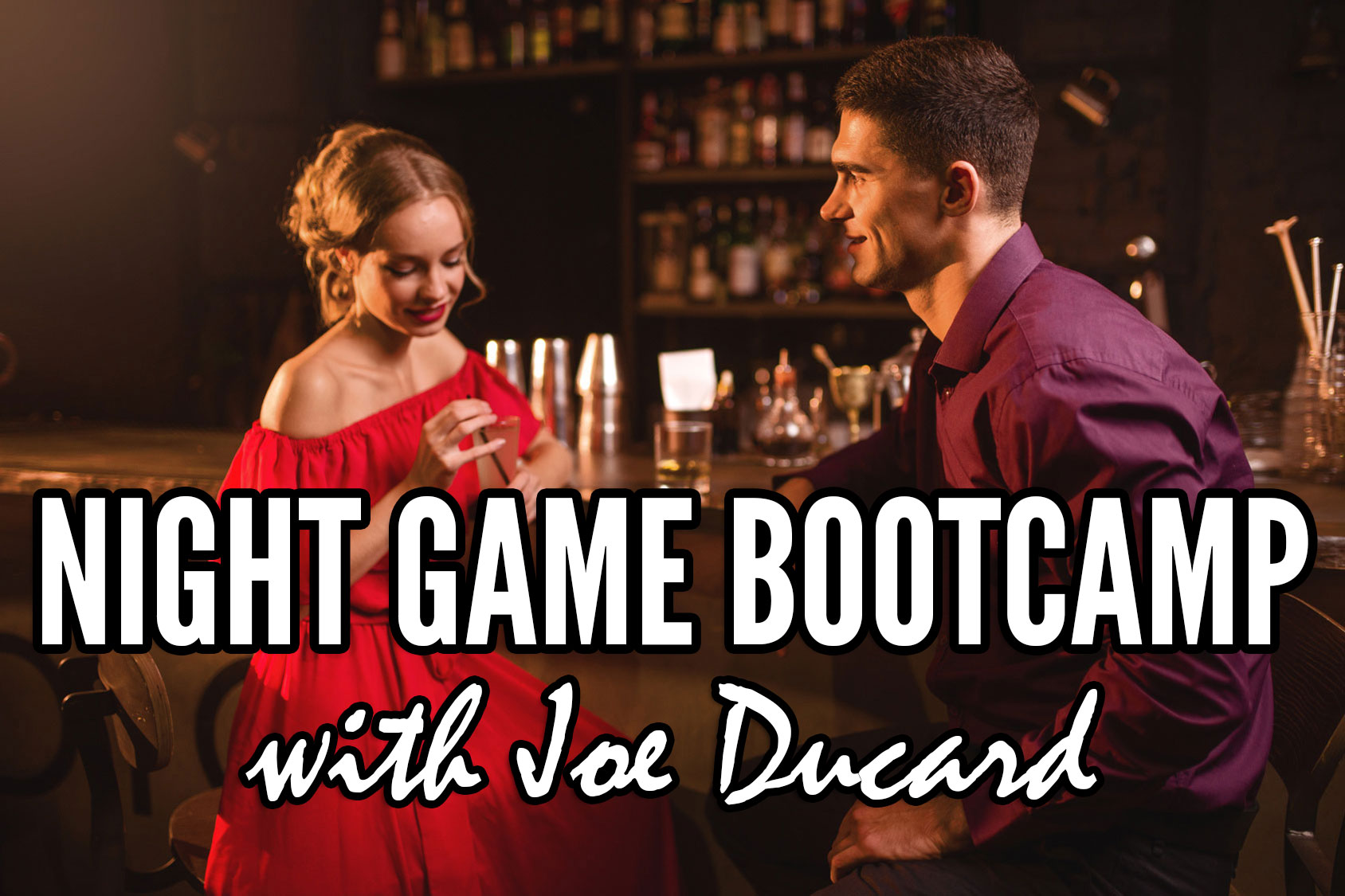 Make your deposit to secure a spot in a Girls Chase Joe Ducard bootcamp!
Joe Ducard is a deeply experienced night game instructor. At 11 years of coaching students to blockbuster results, Joe continues to turn students into seducers like no one else.
Now you can book Joe for an exclusive 3-day bootcamp and achieve incredible results in night game. Learn how to hit it off with girls at night... meet them, chat them up, hook them in, and decide if you'll go for a phone number for later, or pull them home for an adventure the same night.
Click the "Add to Cart" button below to make your $450 deposit and secure a spot in a Night Game Bootcamp with Joe Ducard now.
(note: deposit is non-refundable. If you cannot make your original bootcamp date you may reschedule if you give your coach enough time. However if you decide to completely cancel and get a refund for the rest of your bootcamp price, the deposit price is not refundable)