When Should You Have Sex? Depends If You're Him or Her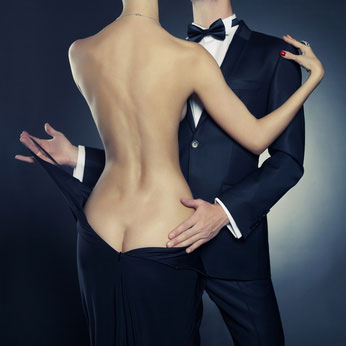 One of our female readers commented the other day on the article "I Don't Chase 'Em, I Replace 'Em," about not waiting around for women who aren't interested / are pushing things off indefinitely, saying:
"

Matt's letter suggested that you cut a woman off if she won't sleep with you on the first date... that cuts out a lot of good women, including me! If all guys thought like this, I'd never get a boyfriend (or laid) again!
(also, it should be noted, many men claim they 'won't date' a girl who will have sex on the first date, so you can't blame us for taking it slow)

"
The topic is one that's been brought up a number of times by male and female commenters here, and done so in a variety of ways. Because the general advice for men on Girls Chase is contrary to conventional advice (i.e., take women to bed as lovers fast, not slow), it tends to provoke excitement in some, but confusion, questioning, or ire in others.
So - when should you have sex?

We've discussed the process of women's attraction expiring for men who fail to move things forward fast enough, but are there other reasons a man ought to take things fast with women he likes, and not slow, as the advice from the mainstream instructs?
And what about for women - is it better for women to make men wait, and if so, how long?
Today, I'm exploring both sides - so buckle up.

What if I told you there was one thing that set the pace for a relationship, and stayed with that relationship forever, whether it lasted for 4 months or 40 years?
If there was something that reverberated on down the halls of that relationship, echoing, amplifying, and affecting the future courses that relationship took, and was as close to "predetermination" of a relationship's path to come that you could get?
Well there is - and it is how soon or how late into courtship sex first occurs.
Sex, you see, is a bit of an arms race. It's one of the key points a relationship can pass where the balance of power shifts from one partner to the other. As discussed in "Women and Drama," there are exactly two (2) real, substantial balance-of-power shifts any longer relationship can often expect to pass:
Commencement of sexual intimacy (where a man and woman become physically intimate for the first time)


Passing of the commitment point (where the man and woman pledge to remain together with one another exclusively forever, and mean it)

Each of these denotes a shift in balance of power of the relationship -
Before first sex, the woman is in complete control of course of the relationship - she determines if sex ever happens, or if the man is permanently relegated to friend / orbiter / "candidate" status. Many men get upset at women here for "leading them on" - i.e., "wasting their time" in a courtship that never turned into anything sexual.


After sex, a reversal occurs, and the man is now in complete control of the course of the relationship - he determines if the relationship progresses or remains static, or if the woman is permanently relegated to "friends with benefits" status. Many women get upset at men here for "leading them on" - i.e., "wasting their time" in a sexual relationship that never turned into anything committed.


After the two pledge their undying devotion to one another, the woman once again shifts into complete control of the course of the relationship - as she is the only one with options (men still hit on her and are easy for her to get, but her partner stops hitting on women and his abilities to get them begin to rust over and decay), she can make continually escalating demands on the man while knowing she has a safety net, but he cannot similarly resist these demands because losing her is a much more substantial loss for him than losing him is for her. Many men get upset at women for divorces - 70% of which are initiated by women - here.

The thing that's important for us to note here is that when you have sex for the first time, you've passed the first of these key points.
And at that moment the balance of power shifts from woman to man.
Obviously, passing this point has some rather different implications for how things progress, depending on whether you are the woman or you are the man.
Why Women Want to Wait
I like to tell a couple of stories about waiting for sex that very nicely, I think, illustrate the effects of waiting on men's emotions and investment levels.
I was in South Korea in 2008 with a couple of friends of mine. One of my friends, while there, reconnected with a stewardess for Singapore Airlines he'd met briefly about a year ago. "She's pretty cute," he said, showing our other friend and I her picture. "I figure I'll just take her out today, bring her back to the hotel, and take her to bed." He left for the date and I didn't see him again until the next morning, when we had some touristy stuff planned.
"How'd it go last night?" I asked him.
"Man, I got her all the way back to the hotel room, and I managed to get her shirt off, but every time I went to take her pants off she shut me down!" he said. "I'm going to try one more time tonight, but if it doesn't go anywhere then that's it, and I'm done."
That night, he went on a date with the girl again. Again, he came back home empty-handed.
"Dudes," he told us, "she wouldn't even come back to the hotel with me this time! I'm totally over this chick."
But, the next day, she sent him a really sweet text message. "Actually, she's not a bad girl," he told us. "I think I'll see her again and try one more time."
For the third night in a row, he left on a date with this girl. And for the third night in a row, he came back empty-handed.
"Okay," he told us, "that's it. I'm definitely done seeing this girl."
Once again, she sent him a really nice message, and once again, he changed his mind.
"I'm going to see her again tonight," he told us the next day. "I probably won't be able to sleep with her on this trip, but she's going to be flying to the city I'm staying in, and I'm starting to realize she's actually a really great girl, and I might make her a girl I see regularly."
He ended up seeing her either five or six times during our eight-day trip - my other friend and I spent most of the time going out without him - and by the end of it he was talking about making her his girlfriend. And they hadn't slept together yet. And this was a guy who was regularly sleeping with lots of different women.

I'd already started piecing a theory together by this point that there was some kind of unconscious, deeply-rooted biological switch in men's minds that the longer they chased a woman for sex before getting it, the higher quality she must be, but this incident served as proof for me at the time that I was on the right track.
My friend had only wanted to sleep with this girl once, and almost got there.
But then he didn't. And she just kept stringing him along... and he went from seeing her as mere hookup material, to a girl he'd like to have as a girlfriend.
When I got back to California, I asked my friends: "Hey, think about every girlfriend you've had that you really cared about - it probably took you a long time to get her, right?"
And they'd think, and rub their chins, and say, "Yeah, you know what - it did."
It turned out that almost every guy I talked to slept with girls quickly here and there, but only ended up dating the ones he wasn't able to easily get. Why? So far as I could tell, all the chasing created a sense of higher value - if it's this hard to get her, she must really be worth it, reasoned the guys' minds.
I've since realized this isn't some kind of sex-specific trigger in men's minds, so much as it is an investment trigger - we value most highly the things we work hardest to get.
Like the childhood toys I mentioned obsessing over in my youth in "Can't Stop Thinking About Her?," the things we pour the most sweat, blood, and effort into acquiring we also come to value the highest:
The school you work hardest to get into is the one you value most highly
The job you work hardest to get is the one you value most highly
The achievement you work hardest to achieve is the one you value most highly
The woman you work hardest to get sex with is the one you value most highly
There's another factor, too, and it's the factor of the man's experience levels and belief about how women select partners to go to bed with.
For the average, ordinary man, he lacks the ability to present himself as a very attractive man and give women the kind of experience they need to become sexually excited soon into meeting him, so the only women he ends up sleeping with quickly are the ones who sleep quickly with everyone.
The average, ordinary man thus sleeps with a woman fast and thinks, "Wow... she must do this with ALL the guys if she did it with ME!"
But when he encounters a woman who is difficult to get... suddenly, she becomes some cherished treasure, invaluable and difficult to attain.
There is a flipside to this: the ordinary man finding out that his treasured princess is not as hard to get as his experiences instruct. This is the man who chases a woman for six months and finally gets her; only to find out she has a past of one-night stands with men she met at parties or bars or while on vacation. It feels like a bait-and-switch; here he thought he was getting this hard-to-get woman, but the reality is she's easy to get... just, not for him.
This even happened to me with my first girlfriend, back when I didn't know my way around women all that well. It took me a Herculean effort to get her, and when we broke up later I felt like I was passing up on one girl in a million. Finding out she had a couple of one-night stands to get over me, though, erased any perception of her being especially difficult to get.
For a woman, then, it's better to make a man wait - so long as he's not going to find out that other men have had her far sooner than he has (which is kind of like finding out that you paid $500 for what you thought were designer jeans, only to discover a friend of yours paid $25 for the same exact jeans at an outlet store nearby).

Why Men Want to Move Fast
Aside from attraction expiring, there is another reason that a man wants to move fast with women.
We just talked about the investment switch that's triggered in men when they chase - a man comes to see a woman as more and more valuable as he pursues her and doesn't get her.
So what's the other side of things - what happens to women's view of men when those men move fast?
Most women have four modes on sex. Those modes are:
"I will have sex with him quickly, because he's sexy and we have no future together."

"I'm not sure what to do, because he's sexy but I'd also like to see if we can be boyfriend-girlfriend."

"I will not have sex with him quickly, because he's not sexy enough and I'd like to see if we can be boyfriend-girlfriend."

"I will not have sex with him at all, because he's not sexy enough and we have no future together."
So it comes down to:
Do you make her want sex with you?

Do you make her want a relationship with you?
To maximize your odds of taking a girl to bed (and once you're lovers, you can normally very easily transition that into a relationship if you so choose), you ideally want #1 to be "yes" and #2 to be "no."
Most men try to make #2 "yes" and don't realize there's anything they can even do about #1.
Now, depending on which mode she's in, getting to sex fast with her and then continuing on in a relationship with her does a number of good things for you:
If she wanted to have sex with you quickly, and she does, and then you continue to date her, you will always be a very sexy man in her mind, because that's how she originally saw you. Even years later, when most women have long since lost interest in their men, your woman still looks at you and thinks, "Wow. Here was this guy I thought was tremendously sexy, and I had no future with, and then we got together and it was great AND we had a future together. Amazing!"

If she wasn't sure what she wanted to do, and you have sex quickly and then continue to date her, she later thinks, "Wow. He just knew exactly what he wanted, and got me, and I did something I usually don't do with him because he was so sexy, and now we're still together. I'm a lucky girl!"

If she didn't want to have sex with you quickly and wanted you as a boyfriend, but she still sleeps with you fast anyway, she thinks, "Wow. I completely misread him. I thought he was just good as a boyfriend... but it turns out he's a dominant, sexual man who takes what he wants. Impressive."

And if she didn't want to have sex with you at ALL and wanted you as just friends, her thoughts are, "Holy crap, I thought I didn't want anything with this guy at ALL and he just completely overrode what I thought I wanted and got me into bed and we had sex anyway, and now we're together. He knows what I want so much better than I do... this man blows my mind."
How about if you just wait and take things slow? Well, then you're just another average, ordinary guy. Not remarkable, not amazing, not anything all that special.
And if she's had another man who took her fast like this before, you'll never quite occupy the same place in her heart as that man.
A big part of the reason why I tell men to get women into bed fast is to avoid wasting time and avoid attraction expiring or life intervening (as we discussed in the article on how to get girls), that's true.
But the other part of the reason I tell men to get women into bed fast is so that they can establish themselves as one of the most powerful, dominant, sexual men of those women's lives.
And the only time a man can do that is at the outset of the relationship.
However, just like with a man finding out a woman he took a long time to bed went to bed fast with other men feels like he got a bait-and-switch, women can feel the same way if they find out you wined and dined other women in the past. When girlfriends of mine I've had first-date sex with have later found out that I've had girlfriends it took me weeks or months to bed, it's made them feel cheap ("Oh, those other girls were able to make him wait, but I wasn't? This guy isn't as sexy as I thought if he couldn't make them give it up faster... I must just be easy.") I've had to spend a fair amount of time explaining that in the days that happened, I knew a lot less about women and was far less talented with them.
So, just as women ought to be careful about telling men who chased them for a long time before sex about men they slept with quickly before, so must men be careful about telling women they bedded fast about women they bedded slow.


Men want sex to happen fast, to reduce the odds of losing women to time, the fading of attraction, and faster-moving competition, and to increase the perception of them as being powerful, attractive, dominant, sexy men.
Meanwhile, women want sex to happen slow, to reduce the odds of losing men to too-quick gratification, a failure to become properly intrigued, and slower-moving competition, and to increase the perception of them as being aloof, attractive, hard-to-get, conservative women.
Whatever to do, then? When should you have sex, and how can you properly balance the interests of both parties?
The long-and-short of it is: you can't. You can't have sex fast AND slow. And if you have it at some kind of moderate, middle-of-the-road speed, you'll simply end up with moderate impressions of one another - the man thinking the woman was reasonably difficult to get, but not that difficult to get, and the woman thinking the man was reasonably sexually dominant, but not that sexually dominant.
In other words, compromising here only leads to unexceptional romances.
Which means, if you want an exceptional romance, you must do away with the compromise.
One Partner to Rule Them All
In every two-partner relationship, there is always one dominant partner, and one subordinate one. The distance between their roles may be great, or it may be small. But there is never a "perfect balance" between the two - with the two being equally dominant or subordinate. Yes, a relationship is a partnership, but it is not an equal partnership.
What normally predicts this dominance? You guessed it - speed to bed.
The sooner a man beds a woman, the more dominant he tends to be. The longer a woman delays sex, the more dominant she tends to be.
Are there rare situations where men are religious, say, and are dating without sex by choice and don't want sex, and it's the women who end up chasing sex? Sure; you bet. And are there situations where men desperately want a relationship, and their female sexual partners do not, and it's the men who end up chasing relationships? Yes; absolutely. But these are not the norm.
Usually, prior to sexual intimacy, men are chasing, women are resisting.
And by the time sex occurs, the tone for the relationship has been decided:
Either sex happened fast, and in this relationship, things are done on the man's terms (the male is dominant, the female subordinate), OR

Sex happened slowly, and in this relationship, things are done on the woman's terms (the female is dominant, the male subordinate)
This is partly due to the effect of fast or slow sex on the psyches of those involved, but also due to the fact that a guy who gets sex fast is plainly and simply a dominant guy (compared to the women he sleeps with quickly and prompts a rapid decision to go to bed with him in), and a girl who delays sex for a good while is plainly and simply a dominant gal (compared to the men she has chasing her while she decides whether to yield to their advances or not).
(there's also the moderate-speed-to-bed scenario in which both individuals have roughly the same base levels of dominance and neither has a big impact made on him or her from the speed-to-bed - in this case, the relationship tends to be rather lukewarm much of the time, without much passion on either side)
Now, here's an interesting point: as Ricardus mentioned in the article on relationship control, relationships where the woman is in the dominant role last longer.
We had a lengthy discussion about this on the boards here - Is it worth it to become good with women? Basically though, based on everything I've seen, women prefer dominant men and are happier on average with them, but in the relationships where partners are unhappy, it's always the subordinate partner who suffers most, and subordinate women are a lot more likely to leave unhappy relationships than subordinate men.
That last is because subordinate women, despite being in the subordinate position in the relationship, still have options - men hitting on them, courting them, flirting with them, despite their relationship status - so leaving the dominant partner doesn't feel so bad; conversely, subordinate men do not have women hitting on them, courting them, or flirting with them, since it is normally men who do this, not women, and subordinate men cease doing this with other women once they're in a relationship, thus cutting off their options and making it far harder for them to leave in the event of an unhappy relationship.
So, relationships where the woman is in control are more stable (because unhappy subordinate men don't leave), but less fulfilling for the woman overall; meanwhile, relationships where the man is in control are less stable (because unhappy subordinate women do leave), but more fulfilling for the woman overall.
This has made it very easy for me to recommend to men that they make sure they're in charge of their relationships, but very difficult for me to make recommendations for women. When I have women ask me if it's better for them to be dominant or subordinate, I can never really answer that well. The truth is, a woman will be happier in a subordinate role where the man controls the relationship, but more likely to have a stable, long-lasting relationship in a dominant role where she controls the relationship.
So what's better for a woman? Well, I suppose that depends on the woman, and it depends on what's most important to her.
Unstoppable Forces and Immovable Objects
Back to sex.
What happens when an unstoppable force (a charming, attractive, seductive, sexually experienced man who knows how to push all the right buttons and rev a girl's engine like crazy and move things smoothly and rapidly forward to sex) meets an immovable object (a charming, attractive, seductive, sexually experienced woman who knows how to dodge all the best advances and avoid falling prey to even the best seducer's efforts and calmly and gracefully slips away from his silk-lined "traps" every time)?
Well, most often, you end up having two people who simply part ways without either of them getting what they want... that's what.
The man who knows his way around women wants sex to happen fast; the woman who knows her way around men wants sex to happen slow. And very often, the man will not accept it happening slowly, and the woman will not accept it happening quickly.
For this reason, men and women of comparable sexual expertise often do not end up together.
In "The 4 Kinds of Girls and Which Ones YOU Should Go For," we examined the four major dating personality types and how they interact. And we talked about the fact that you will usually not end up with someone who's the same type as you.
Why not? Because you cancel each other's efforts to steer things one way or another out.
Take two soft experienced individuals. The man will calmly but steadily attempt to escalate things, and the woman will calmly but steadily attempt to deescalate them. If their experience levels are roughly the same, they'll usually be stalemated, and at best end up in a "middle of the road" coupling where neither person is particularly enthused, or at worst simply don't get together (or maybe that's the "at best" scenario; depends on your perspective).
Or take two strong inexperienced individuals. The man will tenaciously pursue sex, while the woman assertively shuts him down and tenaciously tries to induce him to chase. Stalemate: both lose interest, or they eventually begin a mediocre relationship together, both giving some ground but neither taking as much as he or she would like.
But now, take a strong experienced man and a strong inexperienced woman, and the TR/IN woman tries to make the man chase her, but the TR/EX man shrugs this off and beds her swiftly anyway.
Or, take a soft experienced woman and soft inexperienced man. The FT/IN man doesn't even try to make sex happen quickly, and the FT/EX woman knows how to draw things out long enough that the FT/IN man is fully committed and head over heels in love with her before he ever takes her to bed.
This inherent tension between pursuer and pursued usually means that partners of similar sexual experience levels and similar personality profiles simply don't end up together. They may have similar personalities but differing experience levels, or similar experience levels but differing personalities. When it's the same though, they end up deadlocked, and little usually happens.
What the Woman Must Do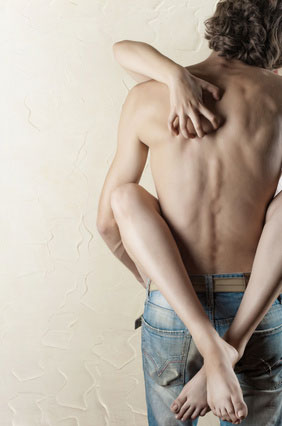 When I talk to women about dating and sex, I usually at some point end up saying, "It's a lot harder to be a woman than it is to be a man who knows his stuff."
Even when a woman knows exactly what she's doing with men, she still struggles somewhat to pull things off just right. For a man who knows his way around women, this is rarely the case.

True, the man who doesn't know what he's doing with women has it worst of all - he's liable to be alone completely, which is almost never the case even for the most clueless of women. However, men have the opportunity to get educated and learn how to make things happen with women.
The main reason I say it's harder for a woman who knows men to excel than it is for a man who knows women to excel is simple: for a man, all he has to do is make things happen fast and he gets the best outcome for himself. Get a girl in bed with you quickly as a man, and you're assured she'll view you as a powerful, desirable, valuable man.
However, for a woman, things must be done slowly, if the best outcome is desired, and the more slowly you do something, the more opportunity there is for things to go awry.
A woman's strategy for sufficiently alluring a man needs to be:
Intrigue him and capture his interest

Give him enough hope that he begins to chase

Don't let him get what he wants to get at first

Yet, continue keeping his hope afloat so that he doesn't give up and go into auto-rejection

Keep alluring and enchanting him further and further, while hoping that you don't lose interest or he does

Finally go to bed with him, but only after he's done something to merit giving it to him in a way that paints the sex as a reward, so that it's even more highly valued
It's little wonder that most women very sharply divide "lovers" and "providers." Taking men through the "becoming a boyfriend" process is long, draining, and failure-prone, and sometimes women simply need a sexual release while they're doing it (enter the lover, a man she has no interest in dating, but who satisfies a specific need).
Even the women who are the most talented with men have no guarantee that this process of intrigue-building and investment-gathering works; sometimes it does, and the girl gets the guy and he is head-over-heels, but many times he simply gives up and goes away.
This can also lead to uncertainty and doubt in all but the most experienced women; should I have moved faster? Did I lose a good guy by moving too slow?
(this, by the way, is akin to the doubt of men new to moving fast with women - did I lose her by moving too fast? Would I have gotten her if I took things a little slower?)
You can see this process in action with my friend I discussed earlier with that flight attendant for Singapore Airlines; she gradually roped him in further and further, from him viewing her as a mere hookup, to then deciding he liked her, to finally wanting her as a girlfriend.
For me, when I met that first girlfriend of mine I mentioned earlier, I'd known from the start I wanted her as a girlfriend (as I have with all my girlfriends), but I went through a similar process with her - trying to get her out on a date, but having her flake on the date; deciding I was done with her, but then getting a delightful phone call from her and deciding she was even more amazing than I thought.
So When Should You Have Sex?
The simple answer is:
If you're a man, as soon as you reasonably can, if you want the best outcome for you (a very attracted, impressed woman who views you as a very powerful man), though you must also avoid escalating things with her at the wrong moment or in an unsmooth way or when you haven't yet properly warmed her to you

If you're a woman, as late as you reasonably can, if you want the best outcome for you (a very in-love, committed man who views you as a very hard-to-get woman), though you must also avoid letting interest fade or him feel like he's simply can't get you
And while a man sometimes can have a great relationship with a woman he chases for a long time (as I did with that first girlfriend of mine), and while a woman sometimes can have a great relationship with a man who seduces her to bed very quickly (as my subsequent girlfriends have had with me), generally speaking, you want to avoid those you are not skilled or compelling or attractive enough to impel to do things the way you want to do them.
When a man meets a woman who won't sleep with him quickly, most of the time he's met a woman who's going to dominate him in the relationship, because she is more experienced and more adept at getting her way than he is. It might be that she simply is that way with all men - but, especially in the modern West, it's very rare to meet women who are conservative with all men, and the odds are that even when you think you've found one, you've really just found a woman who's conservative with you.

And when a woman meets a man who takes her to bed quickly, most of the time she's met a man who's done this many times with many women, and while he won't judge her for sleeping with him quickly (he knows it's his skill level, not her "quality," that determines this), the odds are she probably isn't a girl he picked out to keep on as a girlfriend after (she might be, but she can't know that in advance, as he is equally charming with all the women he beds, so she can only go by the odds - and, the odds are against it).
So... when should you have sex?
Sooner if you're him; later if you're her.
And it really is as simple as that.
Always,
Chase Amante
Get Your FREE eBook on Texting Girls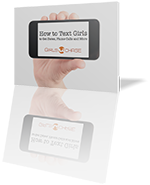 Sign up for our email insights series and get a copy of our popular ebook "How to Text Girls" FREE. Learn more ...
---


Trying to piece together a seduction strategy bit-by-bit, article-by-article, question-by-question? Stop killing yourself doing it the slow and difficult way - and get it all spelled out for you instead, in detail, in exactly the order you need to learn it... with homework, too.
With our complete mastery pick up package, you'll get our 406-page how-to eBook How to Make Girls Chase, our 63-minute long video Spellbinding: Get Her Talking, and 3 hours of audio training - all for less than the price of the book and video alone.
Quit banging your head against the wall - get it now, to speed your learning curve up dramatically... and start really getting the women you want to want you too. You can go right here to get started and be downloading your programs in minutes: How to Be a Pick Up Artist.
Related Articles from GirlsChase.com