How to Tell a Story that Rivets and Captivates
In 2001, I set foot inside a nightclub, just off the seashore in Ocean City, Maryland, for the first time in my life. It was senior week, the week after graduation from high school, and I was 18 years old... and my efforts to get my life on track were sputtering out. I'd tried everything else I could think of to learn social skills, to make friends, to get girls; but none of it had worked. I was liked, in my way - most of my classmates thought I was cool, or a curiosity... something of a high school legend. But I had no friends to speak of. I kept everyone at arm's length, fearful of substantial social interaction. I didn't even know how to hold a conversation with people. And unlike almost everyone else in my graduating class, I wasn't going to college come summer's end.
No one understood why one of the best students in school wouldn't go to college, with no job, and no backup plan, but how could they. They had their normal lives. Friends, girlfriends, parties, fun. Walking into a nightclub alone - an environment I'd never been in in my life - and walking out with a girl was my last resort. While the rest of my classmates drank and laughed and talked and partied with their friends and hookups and paramours, I struck out into the night on my own, driven and determined, on one last, hubristic, quixotic quest that was only ever going to end one way.
---
One of the older pieces of writing of mine still floating around on the Internet is a newsletter I wrote for theApproach back in 2007 called "Becoming a Great Storyteller." Because I already wrote something on it back then, and because much of the emphasis I've placed on Girls Chase is on getting others to tell you their stories more than it is to get you telling yours, I never took the time to get a proper treatment up for how to tell a story.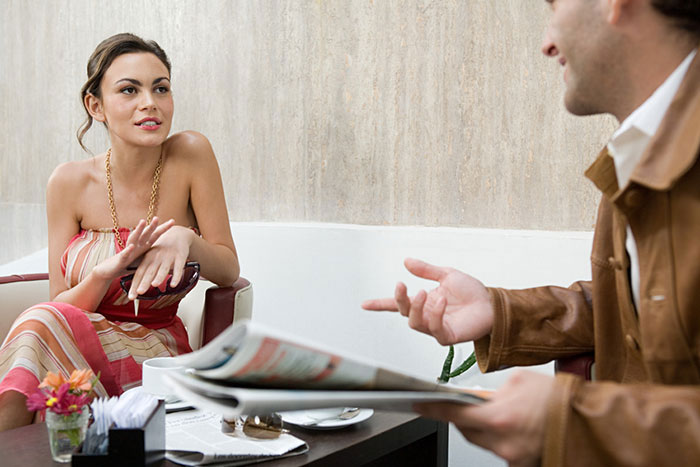 If you've read through the other articles on this site, you've no doubt come across some of the more story-driven pieces here - one of the more classic examples of this being "Can't Stop Thinking About Her?" Storytelling is a key component of most things involving people - whether that's writing, teaching, or speaking; building connections with others, delivering speeches at political rallies, or shouting on high from the pulpit.
The best actors are storytellers.
The best bosses are storytellers.
The best authors are storytellers.
The best seducers are storytellers.
The best salesmen are storytellers.

The most powerful, compelling, magnetizing people from all walks of life are storytellers.
And if you'd like to join their ranks, to hold that candle up that flickers light onto the damp and dusty walls of intrigue and enchantment and fantasy and allure, to attract the minds of those trapped in lives of boredom and normality and sameness and deliver them a wake up call that snaps them at once to attention, then, to do that, you must know how to tell a story.

This is the second part in our two-part series on telling stories. The first, if you haven't yet read it, is here:
We'll return to talking about what we covered in that article a little later in this piece, but before we do that, I want us to more closely examine the principles that make up the bedrock of a good story.
There are some very specific elements to telling a wonderful, gripping, rewarding story, and I'm happy to say that my storytelling - which was already pretty good in 2007 when I wrote that newsletter on the subject - has advanced a bit since then. In the years intervening, I've sat down and broken apart the methods of some of the most riveting storytellers whose styles I didn't quite yet grasp and put them all back together again, and I've come away with a variety of new elements you can use to tell a great tale that you'll be hard-pressed to find teased out and analyzed elsewhere.
Great Storytelling is Emotional Communication

That night I set out to enter my first nightclub ever and see if I had the chops to pull a girl out of there with me, the emotions started out dull, worn out. The journey down to the shore following graduation had been the longest drive I'd ever made; I'd bought a pack of condoms at a thrift store before beginning it - simply having them in my pocket made me feel like something had to happen. The emotion overflowed as I began the drive... but three hours later, by the time I finally got there, my enthusiasm was vanished, replaced with a kind of nervous forward momentum toward the inevitable and the unavoidable. It was easier to be excited from a distance than it was up close, it seemed. But now I was too locked in to give up or go back.

I'd left a little after sundown to find the nightclub a girl at a diner I ate at told me about that evening after I'd arrived in town. The girls working as hostesses at that diner - both about my age - had commented it was "sad" that I was eating by myself; I guess they were used to seeing big groups of senior week revelers, but not sole travelers. I'd gone back to where I'd parked my car - near some of the houses classmates of mine were staying in - after dinner, to freshen up a bit and steel myself for my mission that night.
Walking slowly down from 91st street to down past 1st street, I made my way to the main tourist district... a 2½ hour walk. There were buses I could've taken... but I didn't know it then, and I didn't want to drive. Where would I park? What if there was nowhere to park when I came back? I didn't have a place to stay... I didn't even have a plan for what I'd do once I found a girl and left with her.

So I just walked, marching my way gradually down the numbered streets: through the 80s, then the 70s, the 60s, the 50s, the 40s, the 30s, the 20s, the 10s, and the single-digits. Once I'd arrived, I wandered about the boardwalk, amongst the teeming throngs of other graduating seniors, searching for that one place I was looking for, but unable to find it, wondering if I was chasing a ghost, a closed-down club, something that the girl at the restaurant had only thought was still here but now no longer existed, until at last I found it: down a side street off an alley branching out from the brightly lit wooden planks into the dimly lit streets... the nightclub. The first one I'd ever seen with my own eyes, and not on a television screen. Outside, there snaked past the club a line of people, men and women, all waiting to get in. I did the only thing I could, having driven for three hours and walked for nearly another three: I joined that line at the end of it and waited too, stomach tied up in knots equal parts excitement and dread.
* * *
Compelling storytelling, at its most basic, is about is communicating with your listeners at an emotional level.
The content is important, yes. So are the facts. So is the message. All these things add up to a complete whole. But the emotion is the lifeblood of the story. Without that, you have nothing.

I'm sure you've heard your fair share of boring stories. And I'm also sure you've heard your fair share of fantastic, mesmerizing ones. What you may not have realized was that different storytellers can regale you with exactly the same subject matter to completely different effect, depending upon how they tell that story.
Have a look at this tale:
"

A hunter shot a fox, but missed vitally wounding it and only gave it a flesh wound. The fox took flight. The hunter's hound, old but still competent, gave chase after the fox, and was gaining on it. The fox rounded a corner and hid in a bush to escape the hound. The hound rounded the same corner and thought the fox still lay ahead of it, and ran on. The fox was able to escape.

"
Not terribly exciting or interesting. It's merely a statement of facts and events: here's what happened, here's what happened after that, and here's what happened last of all.
Now have a look at the same tale, told differently:
"

A hound, long-in-tooth but sharp in mind and body from years of catching and outfoxing crafty foxes, pursued his weary quarry, the fox damaged and bloodied from a shot made by the hound's master that had hit that fox but not killed it. Desperate to save its life but knowing the hound was nearly upon it, the fox at last rounded a corner past a hillock and spied a bush. Knowing the hound would not see it dive into the bush from the other side of the hillock, the fox plunged into the shrubbery, hoping and praying the old hound's nose would fail it and the hound would charge on, the scent lost. From inside the bush the fox watched the hound round the hillock and then - the fox holding its breath - the hound charged on, thinking its target lay still ahead of it. The fox, nursing its wounds, but relieved to be alive, slunk off into the wood, escaping man and hound once again... at least until their next encounter.

"
This is a rather simple exercise of taking the bare facts and making them more interesting by fleshing some of the details out, by telling the story somewhat less linearly, and by building out the characters involved more by giving us a look at their thoughts, feelings, and backgrounds. The more we understand these, the better able we are to emotionally associate with the characters - to feel as if we know them - and the more drawn into the story we become and more we care about what happens to the characters.
That's "How to Tell a Story 101." Make your listeners care about what happens by fleshing out the characters: background, emotions, motivations. It's why in books and movies the characters whom the story kills off at some point frequently receive little character development - the writers don't want the readers becoming too attached to these characters and having too many bad feelings later when the characters die.
Caring about characters only comes when those characters are presented in a way that your listeners are able to emotionally associate with them. Storytelling is all about emotions, because without emotions - without emotional association - no one has much incentive to pay attention, or to care.
Dramatic Structure
German playwright/novelist Gustav Freytag, in the mid-19th century, broke down the classic Greek / Shakespearean dramatic structure into something now know as Freytag's pyramid, a five-part segmentation of a story by plot section. The parts are:
Exposition
Rising Action
Climax
Falling Action
Dénouement
These five parts are defined thus:
Exposition: the introduction of the main characters and the establishment of whom each of these characters is. While introductory exposition takes place at the start of the story, further exposition continues to take place throughout the course of the story, as we find out more and more about the characters and they become richer, fuller individuals.

Rising Action: from the exposition, the action of the story begins to rise, creating the arc - the drama - that captivates the listener. This rise in action parallels the peaking effect of emotions that we discussed in the article on emotional cresting.

Climax: the climax is the pinnacle of the action, where the action suddenly changes. This usually means a reversal of fortune - in a funny story, things go bad up until the climax, but then there's a happy ending; in a sad story, things go great up until the climax, but the end is tragic.

Falling Action: after the climax, there is a general, more rapid wind-down of the action. This happens much more quickly than the rising action portion of the story. There may be a suspenseful final moment in the story, where the listener is unsure how things will end.

Dénouement: the dénouement is the unraveling of the plot's knots, and the tying up of its loose ends. All the things that left the listener wondering and intrigued are at last addressed and made clear, and some sense of finality is given. Cinderella marries the prince and lives happily ever after, or Jack slips off the door into the icy waters of the Atlantic. The dénouement is somewhat optional - it isn't always there - but it's a common enough element in storytelling that its accepted as a usual piece.
Modern storytelling often uses an additional, sixth element, termed the "fall." The fall is the point in the story where the protagonist (the hero of the story) suffers a major defeat or setback, part way into the rising action, only to climb back up again and eventually reach the climax. The fall has the effect of giving the climax feel all the more emotional heft, as it serves as a point of contrast: the low of the fall compared to the height of the climax.
The whole thing ends up looking like this: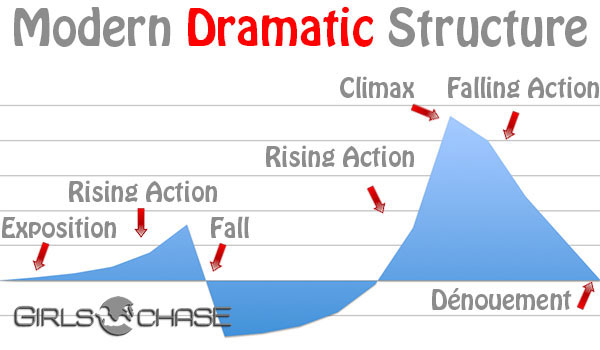 To tell a story without a fall, obviously, just keep the rising action slope constant with no interruption.
In a more complex story, there will also be mini-emotional spikes along the way throughout the rising action as various crises or events occur: a friend of the protagonist is captured or killed, say, or the protagonist takes that girl he's had his eye on since the start of the movie to bed.
When you tell your own stories, even in very short stories, you'll want to encapsulate the dramatic structure (with or without a fall, and with or without a dénouement). Even in the simplest of stories, you must have exposition, rising action, and a climax. Usually you'll want falling action, and perhaps a dénouement, too. Without these, a story feels very incomplete.
Why Do You Need All These Pieces?
For the emotions, of course!
You need the exposition to build an emotional connection with the characters (or with yourself, if you're talking about you)

You need rising action to reel your listener in emotionally and get her on the edge of her seat, hanging on your every word, wondering what happens next

You need the climax to give her emotional satisfaction - to know that there was a point to all that action and emotion

You need falling action (usually) as a come-down from the climax, to bring her back to a normal emotional state from her emotional crest
... and, you optionally need the dénouement to tie up any loose ends, and a fall to really make the story pack a punch (provided you're telling a longer story).
Advanced Storytelling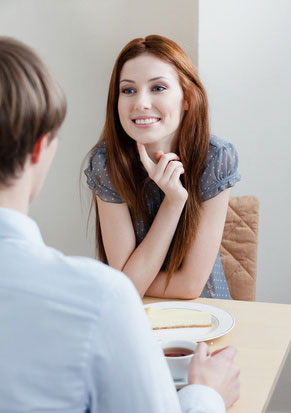 There are a few other elements you can use in storytelling that drive up interest and make your stories more compelling. These are:
Open Threads: beginning a subplot within a story, but moving onto something else without resolving the initial subplot. This is a great technique that's used all over the place - everywhere from Lost (with an episode exploring one character's stories, only to leave off somewhere intriguing but have the next episode move onto a different story, only looping back to earlier open threads later on in the season or series) to Malcolm Gladwell (who makes writing about science and trends so fascinating by starting off with a story, circling back around to it multiple times throughout the piece, and not wrapping the story up until the article wraps up). For a great example of this, see Gladwell's article "Million-Dollar Murray," and pay special attention to how he routinely returns to the story of Murray, making what would otherwise be a dry, impersonal piece about healthcare into something gripping.


Layered Meaning: have you seen Christopher Nolan's Batman movies? They're interesting, compelling, intense narratives that keep the action going constantly and the plot thickening and unfolding as you go. But they aren't just action thrillers; they explore economic and law enforcement policy, and play out various "what if" scenarios. The third film mirrors the first film, and the overall message of the films is that, in fact, for all his heroics, Batman doesn't really change anything; the end of the third movie leaves Gotham in exactly the same position it was in when Bruce's father died in the prelude to the first. Layered meaning is difficult to achieve, but if you can achieve it, people will think, talk about, and dissect your stories for a long time. (for some really wonderful breakdowns of Nolan's Batman films, see the late Aaron Swartz's blog "Raw Thought")

Confusion Tales: applicable to both written and verbal storytelling, there's a form of storytelling I call "confusion tales" that encompasses launching into a story about which the listener wonders to himself, "What has this got to do with anything?" only to have the story end up wrapping around and making the listener realize what the storyteller was getting at with a bang. The impact is made all the more momentous because the story seemed random and unrelated, but tied in at the end in a powerful way. To use Nolan as an example once more, the Dark Knight characters of both Alfred and the Joker use this storytelling technique during the movie (e.g., Alfred's story about a Burmese thief, which seems to come out of nowhere but makes a big impact once we realize why he's telling the story; the Joker's talking about "plans" as a way of getting to the point of explaining that nothing is personal for him because his objective is bigger than any one person - it is, rather, to show those with plans that their plans are hopelessly idealistic and unrealistic, doomed only to fail in the real, chaotic world).


Character Realization: the most fulfilling, satisfying stories are those in which the protagonist arrives at an important, life-changing / direction-altering realization as the result of the struggles of the rising action, culminating in the climax. This may be a reversal of his former position, realizing he was wrong all along and that someone or something else was right, or it may be an acceptance of the thing he was fighting against throughout most of the story (as Gilgamesh accepts his own mortality at the end of his epic after first being ignorant of it, then fighting against it and vainly searching for a way to not have to one day die).

If this seems like way more than you ever wanted to know about how to tell a story, that's okay. You won't use these in simpler stories you tell, and you may not use them at all early on in your seduction career.

However, they're worth learning as you become more advanced and need to explain things in impactful ways in your relationships, and they're worth learning should you ever find yourself in any line of work even remotely story-related... and most lines of work, at some point, will require you to be able to tell a good story, even if it's just to educate the new guys coming in to work for you.

We just covered a lot of technical aspects of storytelling. If you remember your English literature classes in high school and university, the dramatic structure, at least, shouldn't be too new (aside from the more modern element of the fall, which still hasn't made its way into most textbooks), but unless you've spent much time picking apart storytelling on your own those other aspects probably are.
But don't worry - we're going to focus primarily on getting you working with basic stories that are communicating the right things about you in social situations. The advanced stuff is there for those who are interested - but we'll leave putting that to use to the most hardcore and laser-focused students of the social and seductive arts.
For now, let's talk about practical storytelling.

It's All About the Climax
I spent nearly twenty minutes waiting in that line outside the nightclub. I'd bought a milkshake at the ice cream stand where I'd asked for directions back on the boardwalk, even though I wasn't thirsty or particularly in the mood for ice cream - I hadn't felt comfortable asking for directions without buying anything. So, I nervously sipped on the milkshake while the line inched forward, groups of friends in front of me talking to each other, and groups of friends behind me talking to each other, and me standing there with only the cold drink in my hands and the cold stars in the night sky above for company.
When I got to the front of the line, I tossed the milkshake in a wastebasket there, showed the doorman my driver's license, and went in. There was a ten dollar cover charge. I paid it. Inside, the music was loud; it was pounding, pulsing - the room was alive. Everything was dark, and lit up with dim red lights. As I crossed out of the entry hall and into the main room of the nightclub itself, I got my first look at the interior of a real life club.
On the dance floor, masses of people gyrated together. Around the dance floor, in a ring, people stood, drinking, talking, or watching the dancers. I was here; it was there in front of me. I'd made it. There was nothing left to do now but find my girl.
My theory was, nightclubs are loud; too loud to talk. So, if you go in and you're attractive - and, I wasn't the best looking guy in the world, but I was reasonably attractive - and if you go in and you've got good dance moves - and, I didn't have the best dance moves in the world, but my rhythm was pretty good - those really ought to be the only thing that women can assess. And since we know women get together with guys at nightclubs, and we assume that only looks and moves matter, if you're good on both counts, that must be the only thing needed to attract a woman and take her home.
Of course, I was hopelessly naïve; I was still half a decade away from even starting to work on what eventually became the club game I talk about in "How to Pick Up Girls in Bars and Clubs." And, while my original plan had been to move down to the seashore over summer, get a job, and go to nightclubs often enough to learn how to pick up girls there, somewhere between the drive down to Ocean City and the walk down past 1st street I'd discarded this plan, and decided it was do-or-die, now-or-never. I'd either be able to do it now, or I'd never be able to.
So, I started dancing with girls. I'd never danced with a girl before, but I'd watched a lot of hip-hop music videos, and I knew that what you should do is go up, grab a girl's hips, and grind on her from behind, and then switch around and dance in front of her a bit, and then do some more grinding. So I did that. And it worked! ... at first, anyway. But girls wouldn't dance with me more than a song... or half a song. After twenty minutes trying to make this strategy work, I met a pretty black girl with cornrows who danced with me for two songs. She gave me a tip - "You should move your feet!" Apparently I'd only been moving my hips and shoulders and arms and hands. But after two songs, she moved away, and she wouldn't dance with me again. An overweight girl came up to take her place, grinding her body against mine; I obliged, sadly, but then even that girl moved away from me. I'd been rejected by a fat girl.
After a time, there were no more girls to dance with: I'd danced with, or tried to dance with, almost all of them. And it hadn't worked; I was still alone. I didn't know what to do - I was failing at my last resort; my last chance to figure things out and get some semblance of a normal life going. I knew there was one other nightclub, just across the street. My hope was beginning to fade, but it was right there; I had to try it.
So I went. I left the first club, a wasteland of uninterested women, and went to the second. This one cost twenty dollars to get into - a fair amount for someone who'd quit his job weeks earlier; the plan was, after all, to move down to the shore, get a job here, and learn to meet girls in nightclubs and the beach - but I paid it and went in. Inside, there were more people jammed together than I'd experienced probably ever before. It was shoulder-to-shoulder, there were so many. I made my way through the crowd, carving a path to the center of the dance floor, and tried to find girls to dance with. But every girl I approached moved quickly away from me. I'd approach another; she'd flee. Another; she'd flee. Soon I found myself surrounded by nothing but men, jumping and gyrating and turning and shaking, on all sides of me, rubbing sweaty skin against my clothes. It got hotter and hotter; so much that I felt like I couldn't breathe. I had to get out.
I couldn't do it.

Outside, I breathed the fresh air, and felt numb. I'd been rejected by every single girl I'd approached. I couldn't get girls to dance with me. I couldn't do it. There was just something I did not know about getting girls, and that no matter what I tried, I couldn't figure out what it was.
There was this thing that other men knew, or had, that I simply did not. I didn't know what it was. I didn't know how to get it. And I had exhausted the last of my plans to try and fix it.
I walked back out onto the boardwalk, and sat down on a bench. And there, I just stared. There were so many people walking by... thousands and thousands of happy, excited high school graduates, celebrating their freedom from childhood, and looking forward to the new lives they were about to embark on. Many of them would go to college. Others would work at jobs in their hometowns or another town. All of them would spend time with friends, and do fun things, and kiss, and date, and take their lovers to bed. They kept going by, in endless streams, not a single person alone among the masses, not a single person not smiling or laughing or having a great time. Thousands on thousands of them.

Everyone was happy, and everyone knew what came next for him. There was only me, sitting there, broken and alone, with no future in sight, no plans, no ideas, no nothing... just an empty sea of space where there should've been exciting next steps, as black and bleak as the dark sea lapping at the shore behind me, reflecting the night sky back at itself.
* * *
There must be a climax in every story. It's what you build to as you tell the story; it's the turning point, where one emotion becomes another - where confusion becomes certainty, or certainty becomes confusion; where anger becomes satisfaction; or where hope becomes hollowness.
The climax is your promise to the listener, delivered. It is you making good on the implication when you start telling the story that, yes, this is a story worth listening to. It has thrust to it... it has impact. This story holds its salt.
When you start telling a story, I'd advise you to always know what climax you are working towards, so that you don't end up aimlessly wandering about, spinning your wheels, and frustrating listeners.
Have a specific place you're trying to get to, and the magic of storytelling happens quite naturally after that.
Choosing Your Story Content
Before telling a story, you also need to know the message you want to communicate. Why is this story relevant to your listener, and what does it say about you?
If you recall from the first article in this series - the one on talking about yourself - there are two primary qualities and three secondary qualities you'll want to target communicating about yourself:
Dominance
Prosocial behavior
(the most important two qualities)

Adventurousness
A "devil may care" attitude
A few vulnerabilities /

Byronic personality traits
(the less important - but still important - other three qualities)
When you're new to storytelling, you'll probably pick bad climaxes and bad messages accidentally some of the time, and that's okay. It's part of the learning process.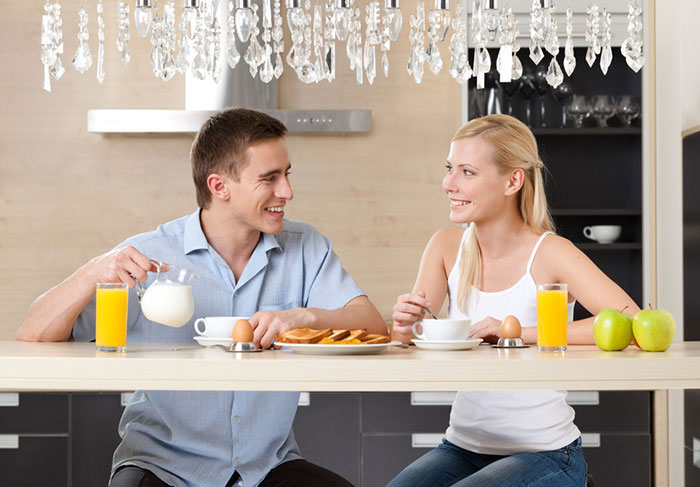 You'll begin telling a story, only to realize that where it's headed is going to make you sound like something of a putz, or a pushover, or resentful, or something like that. Even when you're an expert at storytelling, you'll do this occasionally - only, by that point, you'll be fast enough on your feet that you can either change the direction of the story once you realize it, or bring it to a quick end that leaves the listener wondering why you told it, which is better than thinking of you in a poorer light because of it.
However, that doesn't mean you should leave off trying to choose good climaxes and good qualities to convey when telling stories. You should. And you'll get better and better at it as you do.
You can't fit every quality into every story. These won't always be appropriate. If you want to tell the story of how you became the head of the football team, or the champion of your chess league, dominance is going to be pretty easy to throw in there, as will a number of Byronic traits (e.g., arrogance, cunning / adaptability, disrespect of others' ranks, etc.). But you may struggle to fit prosocial in there, except as a side story - about the guy who was struggling but whom you mentored along the way, perhaps.
Conversely, if you're telling the tale of when you taught children in a third world country for three months, it's very easy to talk up your prosocial tendencies, but it might not be as good a fit for discussing your dominance.
A good rule to go by is to select two to three of these qualities to convey for any given story. A few templates to work off of:
The guy who doesn't care but wins anyway

Dominance
"Devil may care" attitude
Byronic traits


The guy who works incredibly hard, and succeeds

Dominance
Byronic traits
Possibly adventurousness (if it's something adventurous you succeed at)


The guy who embarks on a journey, and ends up helping people or contributing to something

Prosocial behavior
Adventurousness
Possibly Byronic traits (if they fit the story)

The guy who considered himself an outsider or a loner, until people started approaching him for help

Prosocial behavior
Byronic traits
Those are for your "big" stories. There are plenty of other combinations to get you started, but those will do.
How to Tell a Story that Bolts Listeners to Chairs
In that old article of mine on storytelling, I list out the following aspects as key to the telling of any story:
Emotion in the telling

Conviction that the story is a good one

Concision - free of rambling

Involvement of the listener (e.g., "So I was at this Mexican restaurant the other night - do you like Mexican? ... oh yeah, Mexican's great. Have you ever been to Casa de Tacos? ... well, it's just about the most authentic Mexican in town, you need to go there. Maybe I'll take you some time. So I was at Casa de Tacos and...")

Front-loading of emotion (e.g., "Have you ever been in a situation where you thought everything was peaceful and fine, and you only found out later you very nearly could have died, and didn't even know it?")

Intrigue-building and suspense (e.g., "I figured, well, everything between Hank and I must be fine now. But then, the boss calls me in, and I go in and see Hank standing in the room with him too, and I think to myself, 'Oh, crap!'")

Colorful language to tickle listeners' ears (e.g., "We were up in Maine, and I'd never been there before, and I wanted to bring back some kind of souvenir, or bauble, or some little trinket to remember the trip by because it'd been such a fantastic expedition")

Loads of pregnant pauses - never rush a story

Impact at the end - something to really stick in the listener's head (e.g., "That's when I realized - she'd known it the entire time")
The example I used in that newsletter about storytelling was a tall I tell sometimes of a snorkeling trip I once took out in the Caribbean, about 30 minutes from shore. We'd swam somewhat away from the boat, but not very far, and stopped to feed the tropical fish swimming nearby, only to look up and find the boat very far away. So, I'd said, hey, wait a minute, let's get a little closer, and had us swim back near the boat, only for us to go back to playing in the water and look up again another 10 minutes later and see the boat even farther away, almost out of sight. We then heard the captain whistling and saw him waving at us, and swam back to the boat - it seemed like it took us forever to get back. When I got back, I was about to ask the captain why they kept moving away from us, but then I noticed they had the anchor down. The boat had been standing still. As it turned out, we'd gotten out on the wrong side of the boat - the seaward side. And we'd been in the process of being swept out to sea. Had I not noticed and moved us back toward the boat the first time, there's a very good chance we may not have noticed at all until it was too late and the boat was out of sight, us being swept away by the tides farther and farther out into the Atlantic Ocean.
I like this story, because it hits on a lot of good triggers:
It shows dominance, because I move us back toward the boat (a non-dominant person would ask others and hand the decision off to them, or not say anything out of fear of being called silly or paranoid)

It shows prosocial behavior, because I'm taking care of others beside myself

And it shows adventurousness - I'm in a situation where I could easily have died
Not every story you tell will be about almost dying, of course, or about saving people's lives, and that's fine (I've saved a few people's lives - dragging people out of the paths of oncoming vehicles that they hadn't seen that weren't going to stop, for instance - but usually these don't make good story fodder because they paint you in too saintly a light - you're so proud of having saved lives that now you want to throw it around. It's better to tell stories where you're almost as ignorant as everyone else, and in the same danger as everyone else, like in that snorkeling story, so that listeners can better relate to you and it comes off more humbly and not as showboat-y).But, the most important thing is you make the stories you do tell sound interesting.
So, if you're looking for concise points -
Your stories should be about YOU (not a news story or something a friend told you), because this is a conversation between you and another person, and if the two of you aren't getting to know each other, what's the point?

Your stories should tell a tale of something that happened to you, and how you responded to that happening - yes, you put yourself in the situation for it to happen, most likely, and we don't want to encourage victim mentality ("Things just happen to me and I'm a victim!"), but people are far more interested in hearing about how you got out of sticky situations that happened to you, rather than how you are responsible for everything that's occurred - they want to see how you deal with challenge and adversity that unexpectedly comes your way


Your stories should show attractive qualities about you, without making you seem too saintly or perfect (and hence unrelatable) - instead, seek to show flaws, whether those flaws are ignorance, naiveté, foolhardiness, or something else, and then seek to show what you learned and how you got out of the situation
When's It Time to Tell a Tale?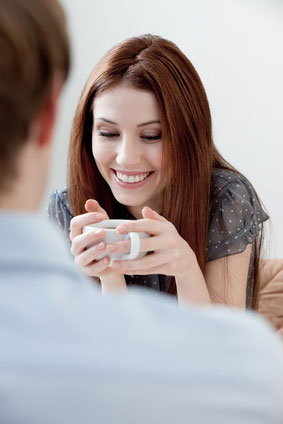 How do you know when it's the right time to tell a story? Practice.
You'll launch into some stories that are way too long for the point in the interaction it's at. I have, stuck in my memory, the recollection of the time years ago when I was trying to upgrade my storytelling, and a pal of mine asked me about something while we were standing at the top of a flight of steps, and I launched into this two-minute long story. Two minutes doesn't sound like a long time, but when you're in the process of talking casually as you walk and you stop and launch into a dramatic tale, it seems like it takes forever. It was a funny story I was telling, and my friend kept laughing politely at all the right points, but I could tell this was not the right time to launch into a protracted funny story. Lesson learned.
Generally, the earlier in an interaction with someone you are and the lower the investment levels and shallower the conversation, the shorter and shallower your stories must be.
If you're standing up, stories must be shorter. If you're sitting down, they can be more involved.
If you're in a higher-energy mode (e.g., party mode, or social butterfly mode), stories must be shorter. Often much shorter.
The deeper into the conversation you get, the more you can use powerful stories. But don't use these too early, or you'll be making a faux pas and looking like you haven't figured your way out around socializing quite yet.
It's often also better to launch into a story after you've done some baiting first - that way your listener has been pushing for a story. e.g.:
Girl: How did you end up moving to France?

You: Ah... I've just always liked Europe, and I've always like the French, and when it was time for me to change countries it seemed like a natural fit.

Girl: So you just moved here simply because you like it?

You: Is that not reason enough for you to change countries?

Girl: Well, it's just that it seems so hard to move somewhere new, and you make it sound like a snap decision to just pick up and move to the other side of the world.


You: I suppose that's really just what I say in polite conversation - most people ask, but don't really want to know - you'll only just bore them with your real reasons. If you want to know the truth, you know, for me, when I was growing up in Sydney, actually, I never wanted to travel. I...

This does a couple of things for you:
It makes sure that you're only telling stories that your listeners want to hear. She won't press on with a topic if she isn't interested in it

It helps you to create a deeper picture of yourself - you are not what you appear to be at first glance, as is evidenced by your fellow interlocutor's scratching you and finding another layer underneath

It creates a feeling of privilege - of her discovering a side of you that few people ever see. This is akin to the "pulling back of masks" we discussed in the article on Byronic traits and vulnerabilities
You can also launch into telling a tale when someone is asking you an interrogating question - that is, they think poorly of you, or suspect you of something, or are accusing you of something. Rather than answer their question outright - which gives more power and momentum to them - you tell a story instead. e.g.:
Girl: How could you just quit your job and be unemployed?


You: You know... when I was a little boy, I watched countless movies, TV programs, and even people around me in real life, and saw how restricting and inhibiting the "normal path" was for well nigh everyone. You go to school, you get a job, you buy a house, you pay your mortgage, and then you, my friend, are STUCK. You will now do the same exact thing for the rest of your life, with little to no variation. Maybe one two-week vacation to somewhere not far from home once a year, if you're lucky. But to me, I don't know what the point of that life is. I don't know how anyone can stomach doing the same thing over and over and over again for 40 or 50 or 60 years, unless it's something he really loves, and most people do not really love their jobs. I can't do the same thing for 2 or 3 years without going crazy, personally. So, I did get a job, and it was a good job. And I started down the conventional path. But somewhere along the line I simply couldn't accept that my life ended there. There's always another job, if you want it. But life is something you only get one crack at. I quit my job because I could - the rest of the world awaits. The corporate world has enough people willing to give their lives over to it - I doubt it'll miss one crazy guy out walking a different path.

A properly told story as answer to a scalding inquisition can be far more effective at changing the listener's mind - or at least giving her pause enough to question her certainty that one thing is right, and another is wrong - than anything you can do with simply answering questions the normal way.
Knocking Your Stories Out of the Park
In summary -
The earlier into a conversation you are, the briefer and shallower your stories must be; the deeper into a conversation you are, the deeper your stories can be

Stories you tell in conversations with others are best told about you; talking about your own experiences keeps the story personal, meaningful, and genuine

Before you tell a story, make sure you know what the climax is going to be, and make sure you know what you want it to say about you

There are five primary items to target covering in storytelling - dominance, prosocial behavior, adventurousness, a "devil may care" attitude, and Byronic traits or flaws - but you only need to fit in two or three of these categories into each story

Every story you tell must at least have an exposition, rising action, and a climax. The longer stories you tell will also have falling action and dénouements, and your absolute longest stories may also have falls

Use the aspects of good storytelling - emotion, conviction, concision, involvement, front-loading emotion, intrigue and suspense, colorful language, pregnant pauses and an unrushed delivery, and a big impact at the end - to turn good stories into great ones
... and, of course, give your readers a good ending.

The End is Important in All Things
Five hours after leaving those nightclubs by the beach feeling more hollow than I ever had at any point in my life - completely without an answer or an idea about what comes next, for the first time ever - I arrived back at my car. It'd taken me twice as long to walk back as it had to walk down... I'd had no reason to rush. Along the way, I'd watched others running and playing and laughing out on the beach, glow sticks the only sign in the darkness that there was anyone out there besides the laughter and shouts. And I'd dodged a pair of sinister-looking locals who, late into the night, were the first people I'd seen in hours, and who asked me probing questions as I walked by to find out if I was drunk and to find out if I'd defend myself if anyone did anything to me I wouldn't like.
When I arrived back at where I'd parked my car, outside the homes rented by some of my other classmates, it was 5 AM, and the sun was just beginning to rise. I'd just begun to sit down in my driver's seat, empty and hollow on the inside, clueless as to what I should do, when to my surprise I heard someone call my name. "Chase!"
I looked up, and there was one of the most well-liked and popular kids in school. I'd always thought he was a pretty cool guy, and he always seemed to have thought the same about me. He'd tried to be my friend, but my social problems wouldn't permit it. "You're still up!" he shouted down to me from the balcony above, walking down the stairs to meet me. "Dude, you have to come join us, we're playing strip beer pong with some of the girls. They're really drunk, so they keep losing and having to get naked."
He slapped my back and guided me to the second level. I dragged myself up the stairs, still numb, and stepped into the apartment with him. There were four guys there - the kid who'd invited me up, and three others - and two girls; and as sheer coincidence, or maybe something else, one of the girls was the girl who'd chased me for over a year in junior high, and whom I'd then asked out several times (in front of lots of people) and had loved all throughout high school. They asked me to play, but I'd never had a drink before, and I was wary of having beer. So instead I just stayed there, talked, and joked around, and watched the girls strip down to their underwear, topless. The boys insisted on "naked hugs," and the girls hugged each of the guys - with the exception that the girl I had history with would not hug me. But the other girl did. Then "my" girl put her clothes on, took me by the hand, and walked me to the next house over, where I'd put some of my stuff. She'd invite me to stay in her bed, she said, but there were too many people there already. She'd come by and wake me up the next day once everyone was up, she said. I said okay. Then she wished me goodnight. It was the most I'd talked to her in four years.
I discovered the next day she was there with her boyfriend, but that cool kid invited me to stay at his place, since all ten renters had shown up to the place I'd stayed the night before and I couldn't stay there again (or they'd be fined). The girl who'd given me the "naked hug" the night before seemed to have developed a big crush on me overnight; whereas before she'd ignored me completely, suddenly now she was warm, flirty, and going out of her way to talk to me, and to stare at me.
I left a few days later, after hanging out with all the popular kids in school on the beach and in their houses and at their parties. I drank, I talked, and I was finally, at least for a few days, fully one of them. A few days was all I had in me though; I'd done more socializing in three days than I'd done all of the past three years. So, early one morning, I packed up my car, got in, and left without a word to anyone.
I still didn't know what I was going to do with myself yet when I got home. I still wasn't going to college; I still didn't have a job. And, back in suburbia, I didn't really have much of a plan for anything. I had the phone numbers of all those cool kids and pretty girls, and they said they wanted to hang out with me, but I was too afraid of the phone to pick it up and do anything about that. I wasn't quite ready yet.

So, what I did decide to do that summer, after I'd gotten home, not quite sure what I wanted to do with my life but not quite as empty as I had been that night on the boardwalk, was to crack open some books by some of my favorite authors, switch on my laptop, and teach myself to write like they did.
I figured, with all this extra time on my hands, I might as well learn how to tell a story.
Yours,
Chase Amante
---
CORRECTION: this all happened in 2001, not 1997, as originally stated. I started high school in 1997; finished it in 2001.
Get Your FREE eBook on Texting Girls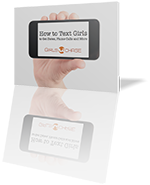 Sign up for our email insights series and get a copy of our popular ebook "How to Text Girls" FREE. Learn more ...
---


Trying to piece together a seduction strategy bit-by-bit, article-by-article, question-by-question? Stop killing yourself doing it the slow and difficult way - and get it all spelled out for you instead, in detail, in exactly the order you need to learn it... with homework, too.
With our complete mastery pick up package, you'll get our 406-page how-to eBook How to Make Girls Chase, our 63-minute long video Spellbinding: Get Her Talking, and 3 hours of audio training - all for less than the price of the book and video alone.
Quit banging your head against the wall - get it now, to speed your learning curve up dramatically... and start really getting the women you want to want you too. You can go right here to get started and be downloading your programs in minutes: How to Be a Pick Up Artist.
Related Articles from GirlsChase.com