10 Ways to Have a Girl Take You Seriously – and LOVE It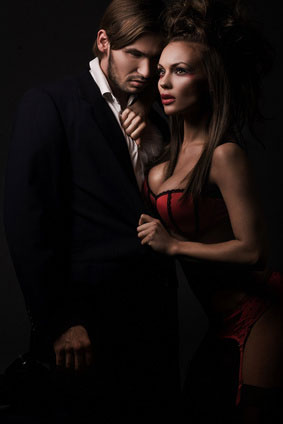 When you start tackling women and dating as a skill set, once you get past the initial hump of overcoming the approach anxiety you feel and getting yourself into a routine of getting out to meet new women regularly and build up experiences and test out new things, it becomes one of the more addictive things you'll do.
For most people, meeting attractive members of the opposite sex that they like is one of the most rewarding things out there, and when you start learning how to pick up a girl you realize more power and flexibility in that arena than most ever will. It's... intoxicating.
And then you hit a plateau.
You stop improving.
Things get hard... frustrating... you hit a barrier it starts to feel like you'll never get through.
Last week on the post about indirect game, Balla made a comment about one of these barriers he'd hit, and it was one I recognized myself, because it plagued me for a long time. Here's his comment:
"

Hey chase, just want to say i like how you stay so apart of this website and help us guys out but can you please tell me what I'm doing wrong. I come straight out with my interest to females, I move fast, i dont stick around them very long or do any of that friend zone crap because my time is important, they give me so much attention, they flirt with me, they hug up all over me and hold hands, they buy me things and drive me around. I get treated like a star with all the compliance I get but when it comes to them coming over my pad it never happens. What's going on?

"
What's happening to Balla - and what happened to me, and what happens to most guys who learn game - is all about one big, and very annoying when you're going through it, problem: women not taking you seriously.
And to get you over that hump, I've put together this article, on entirely that topic; to teach you once and for all the ways to have a girl take you seriously.

When you're new to pickup and you make it past the initial hump of internal resistance you feel, you go through something of a honeymoon phase similar to what you feel when you first fall in love - you've found a magic new preoccupation that imbues you with vaunted new abilities the more you work at it, and there are as many variations and possibilities with it as there are blades of grass on the hills.
You start seeing successes: you learn how to get a phone number and you do get phone numbers; you learn how to get a date and you do get dates; you learn how to kiss a girl and you do kiss girls.
It starts feeling like you're on top of the world.
Most often when you're new at something, you tend to be content with the small success. And you should be... relatively. Comparing yourself to Tiger Woods on your third round of golf all time, or to Mozart two months into learning piano only highlights for you how far you have to do, and unless you've already mastered mastering things, that only serves to discourage you.
No, when you're new, you have to measure your progress now relative to where you were at different times in the past. That's how you know how well you're doing, not how you compare to the best in the world.
And depending on where you're at with learning pickup and seduction, various things can seem like very satisfying accomplishments:
Saying "hi" to a girl you don't know
Getting into a conversation with a new women
Getting a girl's phone number
Having a girl agree to a date
Talking to a girl on the phone
Actually going out on a date with her
Getting a kiss with her
Sleeping with her
Getting a certain number of phone numbers in a day or night
Doing a certain number of approaches in an outing
Pulling off some kind of "special" seduction (e.g., in an airplane)

Sleeping with

multiple women

within a given timespan
Having threesomes or foursomes

Getting a really high caliber girlfriend
Getting

multiple

high caliber girlfriends
Getting engaged
Getting married
Having kids
No matter where you're at with your progression in seduction, there's probably something on that list there that is what you consider to be your "high watermark," and if you could get there right now you'd be thrilled.
And there are things beneath that mark that seem like child's play to you, and things far over that mark that seem outlandish or impossible or maybe not even to be things that you want.
Thing is, if you're always working to improve your skills and abilities with women, that mark is always changing.
You're brand new to learning how to get girls, so you start off thinking it'd be great if you could get into a conversation with a new woman you don't know more easily.
Fast forward a month or two, and this has become normal protocol for you; you do it all the time. Now, what you'd really like is if you could figure out a few ways to have a girl give you her phone number a lot more reliably.
Fast forward another month or two after that, and you've got as many phone numbers as you'd care to have, and something else is your new high watermark.
Usually, this continues for a while, as you get down some of the basics, and you're more or less rolling on easy street. It's not easy, of course - you're working hard and learning - but the progress you're making is steady, and you know you'll get there with enough hard work and enough smart work.
You'll get there.
That Growing, Gnawing Dissatisfaction...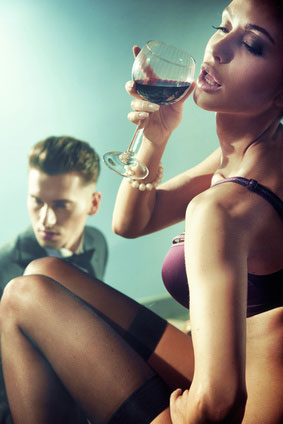 I've seen a handful of guys skip this - mostly guys who'd had success with women in the past through social circle or other places and intuitively knew the right things to do, they'd just never tried cold approaching strangers before in bars or parties or nightclubs or coffee shops or the street. And once they had their legs under them, the rest of the pieces were already in place and they just soared.
If you're like most guys reading this site though, and if you're like I was, and if you're like I suspect Balla was prior to where he's at right now, you're not coming from a history of social circle success. You can't look back on a bunch of past experiences and say, "Yeah, that's how I slept with that girl... and that one... and, oh, haha, that one, that one was a kicker!"
You're making it up as you go along. Learning the game as you play it. You reach Level 5, and it's your first time there, and you get killed a whole lot. Reset. Try again.
But what happens when you keep getting killed on Level 5? What happens when you just can't beat the boss character and have to keep playing the same level over and over and over again?
It gets REALLY frustrating.
It feels like... you know where you need to get to.
And you know what you need to do to get there, at least you think you do.
You just can't do it.
You've hit a plateau, and you just can't seem to figure out any ways to have a girl do the thing you want or go the way you want her to go. You're stuck.
For the record, here are the major plateaus I hit in my progression with pickup:
Not being able to get proper dates (2005)

Not being able to get phone numbers (early 2006)
Not being able to pick up girls and get them home (late 2006)
Performance anxiety with girls I'd picked up (early 2007)
Awkwardness / lack of "smoothness" in social situations (late 2007)
Drinking too much (2008)
Pickup still being hit-or-miss and not being able to make it consistent (2009)
Close game when alone with girls still being hit-or-miss and not consistent (2010)

It took me a good five years or so, but I eventually vanquished every major plateau I'd set out to vanquish when I started learning game. Most of these plateaus I spent 6+ months on. You can imagine how frustrating every single one of them was. I don't think this is the norm; in fact, most guys I train seem to progress a lot faster than this. I think this is mainly because I try to figure everything out for myself, and I often couldn't find good resources on cracking a lot of these nuts.
The one Balla refers to - the one I also termed girls seeing you as "cute-but-not-ready" - I didn't fully solve until 2009. I didn't finally piece together a set of ways to have a girl take you seriously until then.
Not because it's so hard you'll have to spend four years on it to nail it down, though... just because I didn't have anyone there to tell me what it was.
Fortunately, however, that isn't the case for you.
After all... you've got me!
So let's get you "ready."


Picking up women's a tough lot before you've got it down pat. Most women will respect you for doing it - they know most men can't, and they know they certainly couldn't - but that doesn't necessarily mean they'll like you anymore than the next guy.
It just means you'll meet more of them, and you'll get a heck of a lot more opportunities with them than that wallflower off in a corner of the bar nursing a beer or that fellow sneaking glances at you out of the side of his eye as he passes you talking to some girl on the sidewalk, wishing to himself he had the nerve to do what you are.

Once that initial honeymoon phase of learning a new skill set wears off though, you soon realize you aren't getting exactly what you want.
Women aren't responding to you the way you think they ought to. The tweaks you're making to your game aren't having the impact you expected they would. Something's broken... and you don't know what. And how can you fix it if you don't know what it is?
If you go through the material on this site - the programs, the articles, even the soon-to-be-launched members' forum - you'll find ways to have a girl do most of the things you want her to do, and ways to turn yourself into the kind of man women want to do those things you want them to do with.
But one thing we haven't covered on here yet is that thing that plagued me and nipped at my heels for the longest time, and the one I've seen doing the same thing to countless other men working to learn pick up, many of whom I've watched drop out of the game with a "good enough" girlfriend before they ever figured it out and unlocked the kind of paradigm-shifting results with women that would truly change their lives forever... is how to get taken seriously.

How do you have women stop seeing you as "that guy who approached me to 'game' me... isn't that cute?" and start seeing you as "that super sexy powerful guy I was SO lucky to meet!"?
Well, I'm going to take you through a number of ways to have girls see you exactly like this.
10 Ways to Have a Girl Take You Seriously... And LOVE It
So what's the deal with a woman not taking you seriously, anyway?
As it turns out, it really boils down to just three things:
She doesn't see you as an authority figure
She doesn't view you as a "scarce resource"
And she isn't more invested in you than you are in her
Fix those three, and women start taking you VERY seriously.
But how do you do that?
Well, below, I'm going to break each one of these three aspects of being taken seriously down into their respective parts, and I'm going to hand you 10 different ways of having girls take you seriously, right now.
Being an Authority Figure
In the past, there was more equality among men in how women perceived them in the West. Some men were more manly than others and received more respect from women, and some men were less in-charge than others and women treated them a bit matronly, as though those men were children to be spoken to softly and handled delicately.
We've had a culture shift in the West, and particularly in North America, over the past 50 years however, and Western culture has begun a reversion to a more primitive, natural state; not one where culture and society holds sway and individuals subsume their wants or needs under that of the society as a whole, but rather to a place where the yoke of society is cast aside and the desires of the individual outrank all other things.
And with that has come a growing and widespread disinterest in and disrespect for anything but the most powerful, authoritative men among women.
Women have become far more polarized in the West than they are in other parts of the world, and it's quite maddening before you break through the authority barrier, but it's overwhelmingly powerful after you do.
In the past, women were pushed to marry quickly by society, and shamed if they did not, or shamed if they were too casual about intimacy. Because of this, the value of a powerful man was lower and the value of an average man was higher; the most important thing for a woman was not being with a man who made her feel excitement and awe and desire, but rather being with a man who would give her a wedding and a ring and a house with a white picket fence and the kind of social acceptance she required.
But things have changed. Women rebelled against artificial social controls, and threw them off. Now women pursue their emotional and biological drives without the restraint of social control or the burdens of social expectations... which means they don't care anywhere near as much about those things they used to care about anymore.
They will still say they do... one must keep up appearances, of course. But to any man who's spent much time actually out in the field among women, women's actions speak far louder, and their actions say these words are not correct.

These days, Western women want what women originally evolved to want: a powerful, dominating man who inspires awe and demands respect.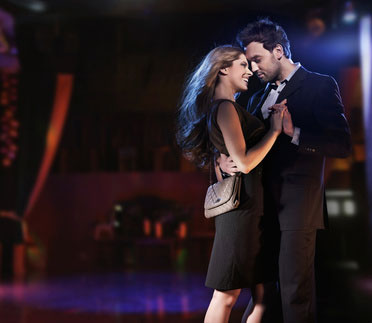 And they either ignore (if they themselves are powerful), patronize (if they collect orbiters or men to place in their friend zones) or at times outright despise (if they themselves are weak) every other kind of man.
Being an authority figure confers advantages in other parts of the world, but nowhere are the advantages as extreme and polarized as they are in the West. Many Western women will dismiss or despise men who show signs of weakness, while holding in awe the men they deem authorities.
But how do you become a man like this? How do you transition from being a man who's ignored, patronized, or despised to being a man who awes women?
Do not chase. 60 years ago, a man could chase after a girl and ask her on a date, and it was cute, and the girl liked it. These days, most women are put off by this. You don't ask a girl out by being timid or formal about it; you do it casually, matter-of-factly, and smoothly. The moment you chase today, you're finished; she's lost interest, you are too "easy," and she's moved onto a more "interesting" man.


Learning to not chase women requires something of a mindset reboot for some men. You need to be able propose what you want to propose while not really needing it and not seeming to care if you get it or not. Eventually, you won't terribly care if you get it or not, because you'll know if you simply ask enough women you will get it (whether that's a date or a kiss or for her to come home with you). The "ask" should be a natural part of your conversation, you should flow into it effortlessly, and it should feel natural for her to either say "yes" or to simply just go along with things, e.g.:

Girl: [as they're walking] So why do you like adventurous things so much?

Guy: You mean you don't like adventures?

Girl: It's not that I don't like them, it's just that I want to know why you do.

Guy: Okay, fair enough. I think it's because - hey, let's sit down over here [both sit]. I think it's because I...

Weak, unattractive men chase. Strong authority figures of men just say "let's do this" and then both do.


Be hard-won. A hundred years ago, only the most privileged women or the most vivacious women had the will to chase a hard-to-get man... most others would give up and settle for an easier man much sooner. No more. Women today are drowning in CHOICE... it's just that most of that choice doesn't have much to offer. And you stand out much more from that choice if you are almost not a choice, instead.


How's this work? Imagine you're an average 20-something girl in the United States, and 15 or 20 or 40 different men every week call you, text you, message you on Facebook, hit on you, or compliment you at school or work. GOD, men are so boring and predictable, you think to yourself. All they want is sex... sex with ME! I'm so desirable, and men are so annoyingly obvious. God.


Then, one day, you meet a man. An interesting man. A man who seems... different. And he doesn't chase you. He doesn't compliment you. He isn't interested in the fact that you are a woman... in fact, he seems to think there are lots of other women just like you all over the place. Suddenly, you don't feel so special. You feel like just another girl to this guy... why doesn't he realize you're amazing?


He isn't one of those bitter men who's insulting you to put you down and feel better about himself. In fact, he's nice! He's charming! He just... isn't going crazy about you. He talks to you, and you can tell he's flirting... but that it's just a game for him. He isn't taking you seriously!


Yes, this is just as frustrating to women when you do it to them as it is for you when they do it to you. And this is how I learned this, and how you should learn it to: use the same exact strategies and techniques women use on you right back on them, because they WORK!


The women you meet have honed their abilities to not take men seriously and drive those men crazy trying to gain emotional validation from those women who aren't taking them seriously into an art form. It really comes down to giving enough attention that the other person feels she has a shot with you, but not giving so much attention that she feels like she can get you. You're always there, just within her reach, but just outside of it.

Ingredients for this recipe:

The

bored look



The

skeptical look



Giving her attention that slowly increases as she contributes more and more

Becoming distracted if she begins moving backwards or acting uppity


Mix those together and you are now interacting with women the exact same way they act with most men. But you're also doing another thing - you're emulating the behavior of a man with tons of CHOICE with women. You're simply being the man women dream of getting in today's day and age: the ridiculously preselected man who's hard to win over and finds most women of little interest (except her... once she's won you over, that is).


Create tension. The other thing that being hard-won does is it creates tension. We discussed sexual tension in yesterday's post, but that's just one kind of tension - there are others. Most men defuse tension, because they think defused tension, which leads to women being more comfortable around you, is better.

But when you defuse tension and make women feel more comfortable around you, they feel less pressured to impress, and stop seeing you as an authority figure.


You need to seriously gauge this to the woman, however. Some women simply can't handle much tension and will leave. Some women don't want any tension at all, they just want a man who will actually listen to them for once. You don't meet many of these women in the West, though. Women in the West long for tension... they long for a man who'll put them through a ringer, trying to decide if they meet his requirements... or not. Most men in the West these days are GREAT at listening without probing, and women are tired of it now.


Now, this is important: you don't want to judge her, but you do want to probe her. This is where effective deep diving comes into play. Most men she tells her life story to let her get away with half-assed answers about why she's working at some crappy job she doesn't like or why she doesn't take that world tour she wants to take. She gives some poor excuse, and they go, "Oh, okay," if they even ask in the first place. You can't do that. Instead, you must hold her accountable.


Don't fear tension - get excited about it. A master conversationalist is one who uses tension to find out important things about her. She should never fear being judged, but she should fear giving you a half-assed response.

Inspire. We've talked about inspiring a few times on the site here before - I've mentioned, Colt's written about it. Inspiring isn't about telling someone, "You can do it!" Anybody can tell anyone that, and at this point, after decades of uplifting, "You can do anything you WANT!" messages in the mainstream media, I think most of us have grown weary and cynical of these vanilla-flavored "inspiring comments." They're NOT inspiring.


Truly inspiring someone is about finding out who they are, what they really want to do, what's standing in their way, and asking them what stopping them from clearing that obstacle aside and getting on with it, all the while not talking about yourself (e.g., "I did it, and so can you!"). You can talk about yourself at the beginning to ground a story and give it some emotional heft (e.g., as I did at the start of this post), but nobody wants to hear about you midway through when they're really thinking about them.


Here's an example inspirational conversation:

Guy: If you had a million dollars in the bank, what would be the most important thing you'd do for you?

Girl: Well, I think buying my parents a really nice house would be number one.

Guy: No, I don't mean for people you care about, I mean you.

Girl: For me?

Guy: Yes, something just for you. Something that you dream about doing in the middle of the day when you're bored out of your mind and you let your fantasies run wild.


Girl: Hmm... well... I'd probably write my book!


Guy: What book?

Girl: The one I want to write.


Guy: Well sure, of course, but what's it about?


Girl: Well, I've had this story in my head since I was a little kid... it's kind of silly.

Guy: Stephen King thought Carrie was a silly story when he wrote it, too. Try me.

Girl: Okay, well it's not Carrie.


Guy: So what is it?


Girl: It's a book about these little people who live in a cave in a mountain and help people by using their magic powers.


Guy: That's... interesting...


Girl: [laughs] See! I shouldn't have told you!


Guy: No, I'm glad you did... well go on. What happens to the little people - why's this an interesting story and why would someone want to read it?


Girl: Well, one day the youngest spell caster of the little people - a girl name Suze - disappears out into the wider world.


Guy: And the story is about what she finds.

Girl: Exactly.

Guy: It sounds like an allegory for your own life - or perhaps the life you'd like to live some day.


Girl: Maybe...


Guy: So why haven't you written it yet?


Girl: I don't have time.


Guy: Do you watch TV?


Girl: Just one show.


Guy: Do you hang out on Facebook? ... I know you do!

Girl: [laughs] Yes, I hang out on Facebook.


Guy: How many hours a week?


Girl: [laughs] A lot.


Guy: And what would happen if you used half of that time for writing your book? How long do you think it would take?


Girl: [laughs] But I need that time!


Guy: So how long would it take?


Girl: Six months or a year.


Guy: But you could do it.

Girl: I could.


Guy: So you see - you don't need a million dollars. You could do it right now.


Girl: I never thought about it like that.


Guy: Just depends how bad you want it, is all.


Girl: I do want it.


Guy: Then you don't have any excuse.


Girl: [mesmerized]

When you are able to show people things within themselves that they did not even know were there, you become an authority to them like few others ever have or ever will... because you are able to help them unlock their own potential.

That's authority. Do those things:
Do not chase

Be hard-won
Create tension
And inspire
And women will see you as powerful, inspirational figure who stands apart from the thronging, clueless, emotionally-driven unguided masses. They will see in you a potential leader, someone who can summon them to greater things and give purpose to their lives beyond what they themselves see in them now.
And that will help them to take you very seriously.
But there are two other parts to this, so don't ride off into the sunset just yet - we still need to cover being scarce, and getting her invested.
Being a "Scarce Resource"
The good news is, all the things you do under the "be an authority" category increase your scarcity automatically, simply because no one does them. Immediately after you start embodying the qualities of an authority, you become someone unlike 999 out of a thousand people she meets (or more).
But there are a few other things you can do to up your scarcity, too.
Why's it good to be scarce? Because it makes women take action.
The reason she never sleeps with that guy she's just friends with is because he's not going anywhere. If you and I know the same girl, and she likes both of us, although she thinks I arguably have more value to her life than you do, but she also thinks I'm not going anywhere and I'll always be around and that you are going to be almost impossible to get a hold of again once you're gone, whom do you think she's more likely to sleep with or date?
If you guessed me because I'm a little higher value and I'm more available... you guessed wrong. Common misperception among less experienced men or men still stuck being nice guys. Fact is, people want what's scarce. And women are as guilty of this as anyone else:
Zara, the clothing store retailer, sells more clothes than other retail clothing outlet because it changes its inventory so frequently. Most clothing stores, a girl walks in, sees something she kind of likes, and figures she'll deliberate on it a little bit later and maybe get it next week or the week after, and then she never buys it. When she walks into Zara though, she sees something she kind of likes, knows it won't be there next week when she comes back, and decides to buy it on the spot just so that she'll have it.

Diamonds, you might not realize, are far more common than amethysts. Yet, amethysts are cheap to buy, while diamonds are incredibly expensive. Why? Because DeBeers has effectively monopolized the supply of diamonds, and created a market out of thin air by inventing the diamond engagement ring tradition (it was invented in early 20th century America by DeBeers magazine advertisements and did not exist before then). Because of the false feeling of scarcity, diamonds have become both prized and incredibly over-priced, a luxury item whose value is entirely based on a false sense of scarcity.
Diamonds - these "scarce" rocks (that aren't actually scarce at all) - are a girl's best friend... and a man who is himself scarce is a girl's best choice as lover.
Here are three ways to have a girl start seeing you as a lot more scarce:
Don't be available as a friend. Western women these days are devoted "fan collectors:" they collect fans on Facebook. Fans via text message and phone call. Fans via social circle. Fans everywhere! I've started seeing it in other parts of the world too - women in big cities in Asia are beginning to accumulate large followings of fans as well. It's almost inevitable these days that at some point a woman asks you for your Facebook, or to join her on a friendly social outing, or to "give her a call sometime."


You must ignore these overtures.


Unless you want her as a platonic friend, of course. Otherwise, never accept these; they're the kiss of death. Don't tell a girl that, of course... many women get upset when they hear this and insist that being their friend first is the surest road to dating them or sleeping with them. Until, that is, you ask them how they met the last couple of guys they slept with, and how they met their last couple of boyfriends. Oops... no friends first! Or until you ask them how many guys they were friends with for 3 months or more that turned into lovers or boyfriends of theirs, compared with how many lovers or boyfriends they've had who didn't go through that gauntlet. That's when the anger subsides and a look of amazement passes over a woman's face and she goes, "OHHHhhhhh...."


Do NOT be available through normal friend channels if you want to sleep with girls or date them. When you're starting out, this feels hard to do, like you're limiting your opportunities to get girls, but in fact you're upping the odds that you can make something happen with one of those girls who tried friending you, and you're freeing your time to focus on women you actually stand a chance of bedding or dating (rather than ones who have an ulterior motive of keeping you permanently in orbit in the friend zone).

Be leaving - or mostly off - the market. There are a variety of ways you can be about to "come off the shelves," whether it's because you're about to leave the city (or the country), whether you think you might ("I'm not sure how much longer I plan on staying here"), whether you're gearing up to buckle down on some project that's important to you and scale back your social life, whether you're taking on a new hobby or activity that's going to take up most of your free time, or whether you have already.


If your time is always scarce - this is especially easy if you run your own business, or website, or manage some project of your own - you should absolutely highlight this with women.


It's a common rookie mistake that you don't want to seem too unavailable to women, but in fact it's the guys who are too available who have the most trouble. So long as you are somewhat available, you're fine.


For instance, she tells asks you if you hang out with friends a lot, and you tell her, "Honestly, I've really scaled back my going out... I just don't have the time for it these days. I still like going out, but other things have the priority now." When she asks you like what, you can tell her how you're training in martial arts four nights a week, or working on launching your own software-as-a-service online business that you're not certain will succeed but that you're going to do everything in your power to make succeed.


When you ask her to grab some food with you sometime, because she understands that your time is more valuable (than, say, some guy who simply spends his day sitting around waiting for some girl to text him back), she's more likely to be enthusiastic about this, and more likely to value the time you give her.

Don't talk about WHY you're so, or how busy you ARE. Just be busy. You've probably met the guy or girl who talks about how he/she is SO busy with so many things and how hard that is. This person just sounds like he/she lacks any degree of personal schedule control... he or she probably just can't say "no" to people.


If you don't text a girl back for a while, don't explain yourself in the text, just text her back, no explanation (or at most a "Hey, sorry I didn't text you back sooner, saw your text but got pulled away before I could respond. So yeah, I think that's a great idea to meet at..."). If you miss her phone call, just say, "Sorry I missed your call," before launching into a normal conversation - don't explain. And be available sometimes, but not always.


The result of this is, people really respect your time. I'm back to working 14 hours a day these days, and it's intense, but there've been times I was burnt out and not getting much done but women would still be telling me, "I know you're really busy, but..." Not because I told them I was busy... just because I appeared for all the world to be, because I wasn't getting to their texts or phone calls that quickly (or sometimes at all).
The difference between a man a woman thinks is always available for her, and expects to be available for her, and a man a woman thinks is a "scarce resource," hard to get a hold of and difficult to get time with, is vast. Take two men, otherwise exactly the same, and make one of them there whenever a woman wants him or needs him, and the other one only periodically there and other times not, and girls will go for that latter guy every single time.
Not as a friend, of course. Girls HATE these guys as friends.
They only like them as LOVERS.
And ladies commenting on the site, this isn't a "how to be really good friends with a girl" website, it's a "how to get a girl in bed and turn her into your lover or romantic partner" website, which is why the advice is what it is (if it was about how to be your really good friend, the advice would be different, trust me).
Getting Her More Invested Than You
Now we come to the last three of our 10 ways to have a girl take you seriously (and love it): getting her more invested than you are.
To kick these three off, I want to recall part of Balla's comment that I launched into writing this article to address. Specifically, I want to highlight this portion of what he said:
"

[T]hey give me so much attention, they flirt with me, they hug up all over me and hold hands, they buy me things and drive me around. I get treated like a star with all the compliance I get but when it comes to them coming over my pad it never happens. What's going on?

"
Investment is a deceptively simple-seeming concept to learn because it seems straightforward enough: just get girls doing things for you.
I developed the Law of Least Effort as I tried to figure out why this didn't always lead to amazing seductions with women. I'd be getting so much compliance and a girl would be so invested in me... why didn't we get together?
The reason, it turns out, is that it isn't simply the investment itself that matters; it's the investment PLUS what you DO to GET that investment.
So, if you got her to give you her hand, but you had to work like holy hell to get it, you haven't moved as far ahead in the interaction as you might've thought you would've. Unless, that is, you seemed effortless in your efforts to get her to give you her hand.
And therein lies the rub with investment: you must get women feeling as though they are more invested in you than you are in them.
Because if it's the other way around... if a girl thinks you're more invested in her than she is in you... that's not the expectation she has of a man she'd find attractive. She'll feel obligated to give you some kind of compliance in return if she wants to keep you around her, simply for all the effort you've put into being around her.
But the big game hunter who's the head of the tribe doesn't overinvest himself in women. They overinvest in him, competing for his attention and affections.
It's the guy sitting there throwing rocks at the grass without much to offer who goes above and beyond investing in a girl more than she's invested in him. And women connect the dots to mean just that... if they're over-investing in you, you must be highly desirable. But if you're over-investing in them, you must be... not highly desirable.
So how do you get them not only investing, but feeling that investment?
Be slow and be calm, and don't over-comply. When you're slow and calm, people are more willing to do something themselves than to ask you to do it. It's the energetic, wiry people that get asked to comply.

You see a gorilla jumping around the cage, full of energy - he looks cute! So you ask him, "Hey little buddy, hand me that coconut over in the corner, would you?" Then you see a slow-moving, calm gorilla sitting in the corner of the cage, who turns his head v-e-r-y slowly to look at you when you try to get his attention - do you ask him to hand you a coconut? No, I doubt it, right? Especially not if you're in the cage there with him and there are no bars between the two of you. You probably leave the dominant-looking gorilla alone.

Most people also "chicken out" if you are slow and calm and effortless (the "King" role we discuss in the post on sprezzatura) and they ask you to do something, and you pause for a moment as if deliberating whether you should. "It's okay, I'll do it," they'll often say, then do it themselves.


Getting women invested in you isn't just about having them comply - it's also about avoiding over-complying, especially with silly or needless requests, yourself. I strongly advise you get good at shutting down silly requests like, "Can you take my picture?" or get very good at doing these extremely effortlessly as if you are doing her a favor but it's not a big deal (rather than making a song and dance out of them as many newer guys do).


Continually get larger and more meaningful degrees of investment. A second investment mistake a lot of newer guys make is thinking that a lot of little compliance = BIG compliance. e.g., you'll see a guy get a girl play a game with him, then show him her bracelet, then let him sip her drink, then qualify herself to him on her cooking abilities, and then he tries to take her home and gets flatly rejected and he says, "Why?! I GOT compliance!"


Investment needs to follow the same arc as conversational deep diving does - starting out light (or occasionally diving right into the deep end of the pool when the situation calls for it), then getting progressively more significant. So, start out with small things, like having her lean forward to show you her necklace, then progress to more meaningful things, like having her move with you, having her explain her dreams and motivations to you, and having her admit to liking or desiring you.

Reward her for her investment... with sensuality. How you reward a woman for the investment she makes in spending time with you and being with you is tremendously important in determining how seriously she takes you.

If, for instance, she invests in you and you reward her with humor, then you're the fun guy (and fun guys make great friends). Or, if you don't reward her at all, then you're the ungrateful guy (and ungrateful guys don't make good anythings, although some low self-esteem women might chase after them harder because those are the kinds of guys they go for... but these are not the women you want).


Now if, on the other hand, you reward her compliance with increased sensuality... if you dial up your sexy vibe and really let her have it... if you touch her more, and more warmly, and more intimately... it becomes clear to her what her reward for continuing to invest more in you will be:


Great sex!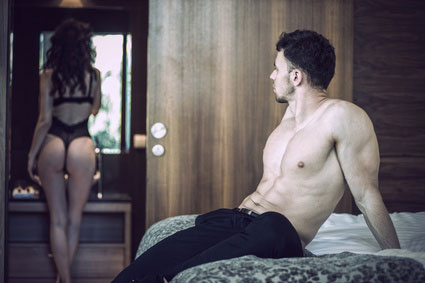 Some women will rebel against this, refuse the sexual frames you give them as rewards, or push back against touch following investment, or tell you, "It's okay," or some such dismissive comment. And that's okay - you WANT that to happen. These girls are communicating to you that they're not interested in you like that, and they only want you as a platonic friend.

Which is a clear-as-daylight sign that they want one thing from you - your time, spent on them as a platonic friend - while you want something else from them - a lover. That also means that the two of you won't be compatible - you should stop spending time with her and go find a different girl to be your lover, and she should stop spending time with you and find a different man to spend time with and be her platonic male friend.

For this reason, you can look at rewarding investment from women with sexual attention as a screening and filtering mechanism - you screen out women who are "cold leads" - the ones who protest sexual escalation and don't "see you like that" - and you screen in women who are "warm leads" - the ones who are thrilled that you're escalating things physically, and who will now give you more and escalating investment to help things along the right course.

TL;DR
The article above weighs in right around 7,300 words. If that's too much for you to take all in one sitting, here's the gist of it:
Women take men seriously:
Who are authority figures
Who are "scarce resources"
Whom they are more invested in than the other way around
To be an authority figure you must:
Not chase women - authority figures don't chase.

Be hard-won - she's got to work to get you.

Create tension - she should want to impress you - and that will create tension. Don't alleviate it.

Inspire - a man who can inspire is an instant authority figure to any woman whose heart he touches.
To become a "scarce resource" you must:
Not be available as a friend - you want to be a lover? Don't be a friend.

Be leaving of off the market - everyone responds to sales "closing soon" - be that sale

Don't talk about why or how you're busy - just be busy - she'll value your time far more than the poseurs who simply try to pretend to be busy
To get women more invested in you than you are in them:
Be slow and calm and don't over-comply - the head gorilla looks at you slowly when you ask him to do something, and you usually just go do it yourself after that

Continually escalate investment - start small, but don't stay small in your compliance. Keep getting larger and more meaningful forms

Reward investment with sensuality - not friendship, fun, or anything else. Make it sensuality, and you'll quickly scare off the women who aren't serious about you as a man and a romantic partner, and you'll excite the women who are
Employ all of those ways to have a girl take you seriously, and I guarantee she will. This is the stuff a man does when he isn't playing around... leave all the "being her friend stuff" to the guys who aren't serious. You just focus on being her lover.

With a man operating on this level, you compel women to act - if they're interested in you, that is. And the great thing about this list is, it's great at drawing out the women who are interested... and amplifying that interest.
This way, you won't have to spend three years pulling your hair out trying to figure out how to get women to stop viewing you as "cute-but-not-ready." You get out there and solve that one for yourself for good, right now, instead.
Chase Amante
Get Your FREE eBook on Texting Girls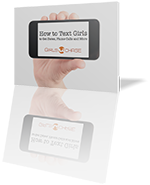 Sign up for our email insights series and get a copy of our popular ebook "How to Text Girls" FREE. Learn more ...
---


Trying to piece together a seduction strategy bit-by-bit, article-by-article, question-by-question? Stop killing yourself doing it the slow and difficult way - and get it all spelled out for you instead, in detail, in exactly the order you need to learn it... with homework, too.
With our complete mastery pick up package, you'll get our 406-page how-to eBook How to Make Girls Chase, our 63-minute long video Spellbinding: Get Her Talking, and 3 hours of audio training - all for less than the price of the book and video alone.
Quit banging your head against the wall - get it now, to speed your learning curve up dramatically... and start really getting the women you want to want you too. You can go right here to get started and be downloading your programs in minutes: How to Be a Pick Up Artist.
Related Articles from GirlsChase.com