What's Wrong with Dating in America (and Much of the West)
I've been reading a lot of stuff lately about people frustrated with dating. It comes from both sides of the aisle: women who are frustrated that they simply can't find dateable men, and men who are frustrated that women are far too picky, and complaining there aren't any dateable men, when they seemingly just skip right over these all men who, on paper, meet all of those girls' supposed requirements.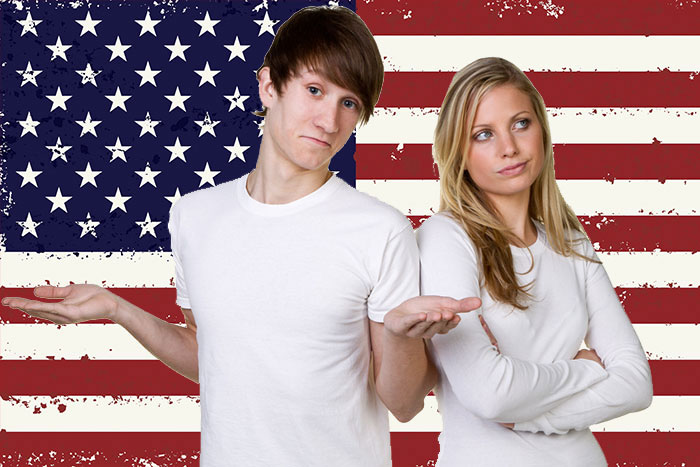 It's interesting to read. I researched dating and romantic history quite heavily for the relationship book I was writing last year (that I've since put on hold - I'm not in a position to effectively market another book just yet), and while a lot of male-female complaints are as old as time itself, I can tell you that this one - that there just aren't any dateable men, and that the women themselves are far too picky - is one I haven't encountered in the literature prior to the advent of the modern dating and relationship system in the early 20th century.
It's a whole new flavor of disconcert and disbelief.

Thing is, whenever you see people in disbelief at their inability to do or get something, it's a blaringly loud sign of a flawed mental model. They've got something wrong - their expectations are off. Fantasy isn't jibing with reality.
And right now, when you look at how dating in America and dating in much of the West plays out, you're seeing this wide-eyed, confused disbelief from a large segment of both the male and the female dating populations.
You don't hear about it from middle-aged folks. You don't hear women over 40 complaining much how there are "no men to date" - even though women at that age have far fewer options than their younger, louder counterparts. You also don't hear men over 40 complaining that "women skim right past them."
So what's going on with the under-40 crowd that's got everybody so addled?

Dating, as we now know it, first began in the United States as a product of the Second Industrial Revolution, when masses of young people migrated to the cities and, unmoored from families who could impose traditional social norms and in need of an escape from the dreary drudgery of 10- or 12-hour days working in factories and textile mills, working class women started accepting invitations from working class men to go on "dates" - formerly a word used to mean an encounter with a prostitute. This new fad spread from the lower class to middle- and upper-class teenagers, who started "dating" for fun in high school... and by the 1920s dating was a firmly entrenched part of American culture. Even older people started doing it.

After that, it spread out all over the world.
At the same time, media really came into its own. Before film, TV, and radio, there was only print media - books and newspapers and the like. The style of storytelling then was sometimes outlandish - but if it was outlandish, you knew it was outlandish. Much of the rest of the storytelling was downright Dickensian - it followed the rise and fall of a hero. Songs were either joyful drinking songs, or tales of religious faith, or about pain and loss. Fairy tales were terrifying stories about eyes plucked out of people's heads, and terrible fates for little children who didn't listen to their mothers.
But all that changed with the rise of new media. There was a sudden, nearly universal shift in preference from warnings about the harshness and danger of the real world, bent on tempering enthusiasm and expectations, to telling children they could have anything they wanted, and more.
Here's Disney:

"When you wish upon a star
Makes no difference who you are
Anything your heart desires
Will come to you"
Song lyrics from Disney's 1940 film Pinocchio. Telling you you can have anything you want, and all you have to do is want it.
Wonderful, uplifting words of encouragement, those - and the type of thinking children have been inculcated with in the West since childbirth for the better part of a century.
However, as we saw in "Are You Smart? It Doesn't Much Matter Either Way," things told to children at an early age have a way of having big effects on how those children think about themselves all through the rest of their lives - and in this case, these simple words of encouragement - that you can have anything you want, so long as you just want it bad enough - end up being as harmful as those other well-intentioned, kindly words: "You must be smart."
Teaching Expectations
We recently had to moderate a comment on "Just Be Yourself: The Worst Dating Advice Known to Man" from a reader who suggested that I sterilize myself for being a Republican spewing Republican propaganda dressed up as dating advice. Actually, I'm a conservative-leaning independent who votes Democrat (but probably would vote Republican if not for all the fear-mongering and scare tactics, a manipulative tactic I cannot stand); but thanks for playing.
This sort of reaction to the message of that article - which was about how despite the attestations of modern society that everyone is perfect, just the way they are - all the people who don't bother to improve themselves much still want as friends and mates the people who are the most highly improvement-oriented - the reaction to this that commenter had isn't all that uncommon. People who don't want to do the work necessary to change really don't like being told that people like people who change themselves for the better more than people who don't bother. They hate it. Because it chafes against their expectations.

That is somewhat the fault of those people - there are enough sources out there preaching the benefits of targeting yourself as your main focus for improvement and upgrades that if you ignore all of those sources, it's more or less willful ignorance and the sign of an uncurious mind, at this point.
But it's also the fault of society at large - somehow, somewhere along the way, we lost something.
It used to be that the advice given to children was, "Go work hard and make something of yourself."
Now it's, "You're perfect - just the way you are!" With the implied corollary: "And people will just give you whatever your heart desires - just wish upon a star and you'll get it!"
My belief is, society has become confused because society has become so vast. We've never had anything even remotely close to a society as dense as the one we have right now.
In 1800, the world population was 1 billion people.
In 1999, the world population passed 6 billion people.
As a general rule, the bigger and more complex something becomes, the harder it gets to understand.
Not sure if you believe that? Here, read this and then come back: "Dizzying but Invisible Depth."

When there were only a few people, everything was simple: you knew you didn't get anything unless you worked your tail off for it.

But suddenly, when there are masses and masses of people, and large corporations (which did not exist in 1800, except in a few select cases), and gigantic federal tax collections, and complicated international monetary laws, you'd be forgiven for thinking that there's just some huge, limitless pot of money and stuff out there somewhere that people should just give you things from, because you're you - and they've told you you're special and you can have anything you want since birth, after all.
Somewhere along the way, things got so complicated we forgot that everything you want, somebody has to work hard to make.
So - if that person works really hard and makes something, who gets to use it - that person himself?
Or you?
The obvious answer of course is, "Well, the guy who worked hard and made the thing - duh!"
But it gets a lot more complicated when you throw a supply chain of 10 businesses into the mix. Then you've got some guy who worked really hard to make something, then someone else who compensated him for making it in exchange for him giving it to them, then somebody else who compensated the compensator in exchange for him giving it to them, then somebody else who compensated the compensator of the compensator in exchange for... and at some point, the random guy on the street looks at all this and says, "Hey, why don't you just give me something? You're already rich anyway, right?"
But it really comes down to a value exchange - business is an exchange of value from one person who's worked hard to create something other people want with someone else who's worked hard to create something other people want. You work hard to make tables, and I worked hard to make a business selling tables, and I take the money I make selling tables and give it to you in exchange for you supplying me with more tables.
Then some guy comes along who says it isn't fair you and I have all this money and all these tables and that we ought to just give him some - that itself is the inherently "unfair" argument - the guy who hasn't worked hard to produce anything you or I want wants us to give him things we've put our own personal time and effort into, for free.
It would never happen in a small society, but in a large one, where everything gets complicated by sheer size and scale and layer upon layer of confusion, people forget this very basic rule and you get a lot of people who want something for nothing.

And because they've been told since birth that they can get something for nothing - all they've got to do is wish upon a star - they get very, very upset when you tell them they CAN'T.
Suddenly, you're the bad guy, telling them Santa Claus isn't real.
And just like fame and fortune and limitless amounts of free time and everything else people have been led to believe they can have, simply by wishing for it, ever since they were toddlers, both men and women have also been told they could have the best mates available out there.
Which, necessarily, puts us in a bit of a bind, from a pure supply-and-demand point of view - if everybody gets to date the hottest girl, that kinda makes it hard for everybody else to date the hottest girl, too - let alone breaking the bad news to legions of people with sky-high expectations.
The Above Average Effect

Are you a good driver?
Would you rate yourself as above average at driving?
Well, that's great to hear - so do 93% of the rest of the U.S. population.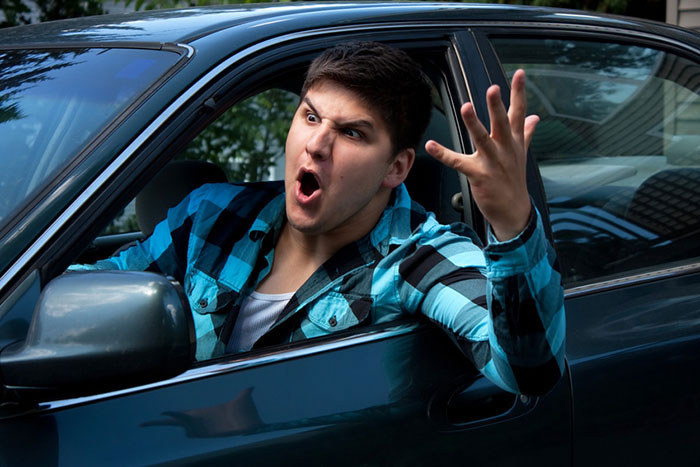 In psychology, there's something known as "illusory superiority" - also called the "above average effect." The effect is this: that everybody (or a large portion of everybody, far in excess of half the sample size) thinks he's better than average.
Of course, if it's an average, that means that only half of everybody can be above average.
The other half have to be below average. That's what "average" means - it's right smack in the middle of everybody.
But everybody's convinced that he is above the average.
What that means, of course, is that somewhere around 50% of people are completely delusional, no matter what you're sampling (or, 43% of people, in the case of Ola Svenson's study of U.S. drivers' perception of their driving skills). The interesting thing is that everyone also rates himself as a lot less susceptible to bias than the average, too (called the "bias blind spot" - you are not aware of your own biases, even after you've been informed of people's tendencies not to be aware of their own biases).

So how about your value as a mate? Are you above average there?
That's a thorny question. And I'm not asking you, dear reader, to answer that - if you're actively training and developing yourself using the material on this site, or even if you're just an occasional reader here and you have other good resources for continual personal upgrade, the question is somewhat moot, because you're enhancing your mate value a percent or two more with every little positive tweak you make.
No - the question is most pertinent for the people with the complaints. The people who aren't working on themselves that actively, or at all - the ones who are largely standing still, wondering why the world isn't coming to them.
Because if you take a look around you - if you read through people's social media pages, if you look at their blogs and journals, if you page through their résumés - you'll see what I see, too - most people don't just think they're above average.
Most people think they're awesome.
They think they're special.
But like Dash notes in Pixar's The Incredibles, when his mother tells him, "Everyone's special, Dash":
"[That's] another way of saying no one is."
When you're dating in America, under 40 years of age or so, you're sorting through a massive pool of people who are completely convinced that they are special - and, as special people, they expect nothing but the absolute best.
Which, of course, rules out almost everybody they meet.
It's a common enough complaint from women these days in the States - "Where have all the good men gone?"
Frustrates a lot of men to no end.
The funny thing to me is the bias this shows on both sides of the spectrum:
It shows women who think they are so special that they're higher caliber than all the men they meet, and

It shows men who think they are so special that they easily qualify for this "good men" measure being bandied about
Now, it could be that the women are right - today's generation is just filled with high quality women and low quality men. Or, it could be the men are right - that they're a lot higher quality than the women think they are, and the women aren't nearly as special as they think.
But I don't think that's it. From all that I've seen, again and again, it seems pretty clear - crystal, even - that both sexes are guilty of thinking they're a lot more special than they really are - and are overestimating their value on the dating market by just as much.
Value: It Isn't You Who Determines Yours
I sat down to run a thought experiment once.
I asked myself, "Is it possible to ever become completely free of the opinions of others while living in a society?"
I imagined a girl (or a boy; pick your gender, either is fine), born into the world looking beautiful. From an early age, she's coddled and complimented and told how gorgeous she is. As she learns and grows, she begins to exhibit a strong memory and a knack for picking things up quickly, and consequently she's told constantly how bright she is, and how creative. She has a good, supportive family that makes her feel loved and protected, but gives her enough freedom to explore new things and indulge her curiosity.
Imagine the kind of woman she grows identifying herself to be. It isn't hard.
Next, I imagined the same exact girl - personality-wise, the same; wants and desires, the same, starting out; same exact brain, almost - except that she was born ugly. From an early age, she's shunned and avoided. Adults don't give her attention; other children don't want to play with her. And it soon becomes apparent she doesn't learn very well - she's slow to learn new things, and lags behind her peers in development. She's not completely hopeless - just a little bit behind the ball. Her parents argue constantly, and don't give her much attention - and they're prone to be overly harsh when they do, and often punish her for things she does not understand.
Imagine the kind of woman she grows up identifying herself to be.
Same exact person on the inside starting out, except give her above average beauty and intellect and upbringing, or below average beauty and intellect upbringing, and see how she thinks of herself.

Now here's the really trippy part: imagine the beautiful, intelligent girl gets treated like the ugly, unintelligent girl her entire life by everyone she meets.
Will she think, act, and behave more like the pretty smart girl, or the ugly dumb one?
Your identity is almost entirely shaped by the people and influences you have around you. Other people and other influences have tremendous effect on how you see yourself and value yourself.
You don't have a say, beyond whom and what you surround yourself with. The people and influences around you shape the very fabric of how you view yourself.
Now, what happens when men and women are growing up in today's society is, they're inundated with these messages about how special they are:
Their parents tell them they're special and can have anything they want

Their teachers tell them they're special and can have anything they want

The movies / TV / music tell them they're special and can have anything they want (and oh, by the way, consume our media because we make you feel good)

Even the advertisements they see tell them they're special and can have anything they want (so long as they buy the product for sale, of course)
Is it any wonder everybody thinks he's special and can have whatever - and date whomever - he wants?
Hitting the Wall
Of course, the magic doesn't last.
Drive around with your eyes blinded by sparkling lights for too long, no matter how above average a driver you are, and sooner or later you're going to plow right into a wall, at 70 miles an hour.
Men hit the wall first. They get out there in the dating world and realize that, despite their specialness, it's a lot harder to land the prom queen beauty they thought they were a shoe-in for without hardly trying. The dating world is a hard, painful place for most young men wading their way through it in the 21st century.

They go out, find themselves surrounded by young women who want it all, and quickly get discouraged. Man, this sucks! they think to themselves. All these girls are so entitled! But at the same time, they're still dealing with their own entitlement, too.
Women don't hit the wall until about 10 years later. Most men really start hitting the wall somewhere around 15 or 16 in the modern West. For women, the wall doesn't usually start showing up until around 24 or 25 (because young women are so in demand, and confuse, through their inexperience, all the attention and sexual lust they get with honest affection and long-term prospects) - a few years after college. As far back as I can remember, I've had a rule about not dating (flings are okay) Western women between the ages of 25 and 30 - that's their "wall-hitting transition period," where they're dealing with reality coming crashing through their dreamy dollhouse dream worlds like a hell-bent locomotive. It isn't any prettier when women go through it than when men do.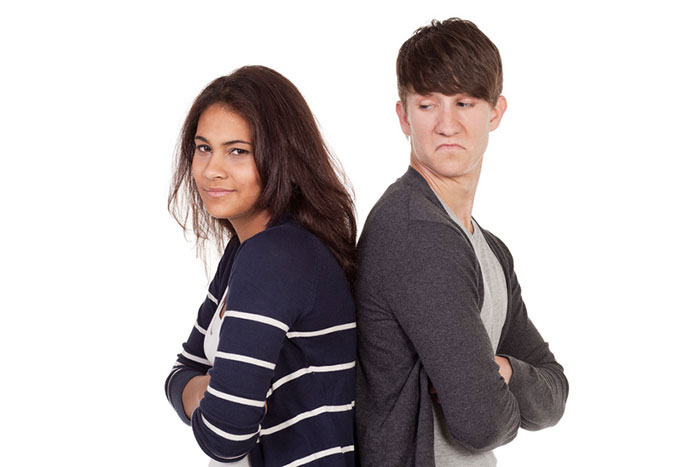 The good news is, for most men, this is entirely over by 30, and for most women it's over by 40.
By then, reality has come in and done its dirty work, crushing old dreams and expectations and leaving newer, smaller ones in its place.
That might sound harsh, but it's not. Most people are coming from a place of having expectations for their dating lives (and everything else in their lives) built up to outlandishly high house-of-cards level ideals, without ever being told or bothering to learn how to achieve those heights.
They think all they've got to do is believe and they can achieve.
Just go buy a copy of The Secret, and you're all set.

But thinking you'll get there is not the same as working to get there - confidence does not equal success.
And this is the big difference out there between the Steve Jobses and the masses of ordinary people who wish they were Steve Jobses.
Steve Jobs worked his ass off to be Steve Jobs. If most of the masses knew how much work they'd need to put in to be Steve Jobs, they probably wouldn't ever really want to be Steve Jobs.
Dating in America: Some Observations
When I first started learning how to meet women, I was terrible at it, and I was constantly getting rejected by girls and fighting bitterness. I was young, and the women around me were still convinced that they deserve Mr. Perfect, and I wasn't it.
The nicest women to me, and the ones I had the most success with early on, were women in their mid-20s to early-30s (yes - many of those I wouldn't date), who'd already begun or were well into dealing with hitting the wall, and were more realistic (if resigned) about their dating prospects, or young women from groups that hit the wall earlier - educated young black women, for instance, tend to hit the wall much earlier than their white peers (black women outnumber black men a great deal in college, and dating options for black women outside their race statistically are a lot slimmer than they are for women of other races - they're forced to come to grips with reality sooner than other women are because there just aren't that many men to choose from).
But I knew the path I had set out before me: it was to become "Mr. Perfect," or as close to Mr. Perfect as I could get. I didn't know what girl I'd want years down the road in the future yet, or what I'd want to do with her, but I knew I wanted her to have as hard as time as possible saying "no" to me when she met me as I could.
I wanted her to meet me and say, "Finally! I've finally met Mr. Perfect! And there I was, beginning to get worried..."
So, I spent a few years often not measuring up. Sometimes I would - sometimes I'd do everything just right and come across just right, and I'd land a girl who hadn't hit that wall yet and was still in search of something Perfect. Other times, I'd not be quite perfect, and I wouldn't get the girl, or I'd end up getting together with a girl who was already post-wall and looking at things through a different set of eyes - and my lack of "perfection" was less of an obstacle.
As I started to get nearer and nearer to "Perfect," though, a funny thing happened. Suddenly, women started acting like giddy little school girls around me more and more. Especially the young ones. The post-wall ones actually got cooler toward me - I was more out of their league. I reached a point where things went from "moderately difficult to succeed" with the prettiest, highest expectation girls to "not that hard to succeed," and I reached it seemingly overnight. It was like something had just clicked - and I'd become Mr. Perfect.
I still made plenty of mistakes - I'd say the wrong thing, or miss an escalation window somewhere and the girl would go cold, and I'd lose plenty of girls I could've or should've had. But it was okay - I was Mr. Perfect for enough women now that many of the women I met were nervous just talking to me. Not nervous like, "I hope this guy doesn't kill me," but nervous like, "Oh my God, this might just be the man of my dreams."
I'll have women so nervous around me these days that they're laughing nervously or trembling, and it's not all that uncommon. Not average women, either - beautiful, in-demand women who are pre-wall and still thinking they can get Mr. Perfect to be theirs. They get so much anticipation built up that when we go to bed, they climax in seconds - if they were men, you'd have to call them "premature."

But at that point, when you reach that status, women stop being much of a big deal to you.
Suddenly, women are great - you still love them - but they're kind of really not all that different from one another. Sure, she's beautiful, intelligent, ambitious, has a dynamic personality - but there are TONS of amazing girls like that!
And a lot of them - not all of them, but a lot of them - want you.
My friend Jesse over on SeductionScience.com put up an article in early 2012 called "Why Very Successful Guys Should Avoid An Exclusive Girlfriend At All Costs." It is, essentially, an examination of why dating is very different for a man who's made himself into a top-shelf guy - he lies atop a pyramid of desirability.
Jesse's "Outlier's Pyramid," in order of most desired to least, looks like this:
Outlier Males
Pretty Girls
General Public
No Dating Market Value
That is, people with zero dating market value wish they could be with someone of the general public... but can't.
That's like a morbidly obese, unemployed person who just wishes he/she could have a normal person as a lover or partner. But the general public isn't interested.

Male members of the general public wish they could have a pretty girl as a girlfriend. But pretty girls aren't interested in average guys.
And, female members of the general public and pretty girls wish they could have an outlier male as a boyfriend. But the outlier male has so much choice with women he has no reason to pick just one.
And so it goes that in this pyramid, everybody except the outlier male is looking UP.
Pretty girls look up at Mr. Perfect and wonder where he is and where all the good men have gone and complain about how hard it is to find dateable men.
Ordinary men look up at the pretty girls and wonder what the heck they're talking about - the good men are right here! - and complain about how the pretty girls are too picky.

And everybody who's on the fringes of society looks up at those ordinary people and feels miffed that they don't want to date them. Social norms don't represent real people, they argue - why do models and Barbie dolls have to be so skinny?
The reality is though, there aren't enough of each level of the pyramid to go around for the levels below it.
Everybody thinks he is more special than he is. The ordinary man thinks pretty girls should date him, but there are far fewer pretty girls out there than there are ordinary men. And the pretty girls think the outlier males - our Mr. Perfects - should date them... but there are even fewer top caliber males to go around than there are pretty girls!
And around and around the merry-go-round we go - right up until we smack into a wall, and are forced to confront reality: that we can't have everything we want just because we want it.
We've really only got two choices, and they're the only two choices we, or anybody else throughout human history, ever had: play hard or go home.

I don't actually consider myself Mr. Perfect. In fact, the better with women and other things I've gotten, the more my ego has shrunk. My ego now is a lot smaller than it was when I first started approaching women. Maybe it was all the rejections? At this point, having women shaking in their boots in my presence doesn't mean anything to me - it just means I followed the steps right. The girl still doesn't know me all that well - she just knows how I present myself, and she's responding to that. I spent years having women roll their eyes at me, and they still do it sometimes - this girl shaking in her boots doesn't know that!

The world is a relentless crusher of dreams. It's merciless - leave your dreams unattended for too long, and you'll come back to find them in pieces, rended to shreds.
But that is not because the world is a cold, cruel place. The world is actually a perfectly fair, straightforward place (the majority of the time). You just have to understand the rules - and the rules are, wishing upon stars doesn't work.
Not without a little elbow grease, that is.
The law of the land is the Law of Subjective Value - if you want something of value from me, you must give me something I value back, and it must be something that I value, myself - not something you think I ought to value.
So if you want that pretty girl to date you, you need to be the man she wants to date - not the man you think she ought to date.
And if you want that company to hire you for your dream job, you need to be the candidate they want to hire - not the candidate you think they ought to hire.
And if you want to be picked first for the team, you need to be the guy everybody wants to pick for their team - not the guy you think they ought to pick for their team.
The big problem with dating in America - at least for the under-40 crowd - is not that the dating system itself is broken. Nor are the people horribly deranged or terrible people who merely want to victimize you and make you feel bad about yourself.
No - they're merely people who've grown up being told by everyone around them that they can have anything and everything they want, merely by wanting it - but that's not the way the world works.
Once you realize that, you can start to change - not the world... you can't change the way the world works. The world works the only way it can - with subjective value exchanges.
If you want that table I've carved out of a piece of wood, you've got to find something I want enough in return to trade it to you for - and then we've got a deal. You've got my table, I've got your whatever-it-is.
Figure out what the people you want things from want from you for those things, and give it to them.

Don't worry about why all the pretty girls can't see what a great guy you are (or, don't worry about where all the good men have gone).
Instead, sit down, figure out exactly what it is they want - what they really want, not just what they say they want - and then go become it, and go give it to them.
Then - once you've done the work, and you've put the hours in, and you've sweat blood and tears and wondered if you'd ever make it and thought about giving up and stayed the course anyway and steered the ship through turbulent waters and eventually found success - then, like Jiminy Cricket told you all those years before... your dreams may just come true.
And who knows - maybe you can even help some lost, dreaming girl out there make hers come true too.
Chase Amante
Get Your FREE eBook on Texting Girls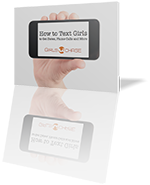 Sign up for our email insights series and get a copy of our popular ebook "How to Text Girls" FREE. Learn more ...
---


Trying to piece together a seduction strategy bit-by-bit, article-by-article, question-by-question? Stop killing yourself doing it the slow and difficult way - and get it all spelled out for you instead, in detail, in exactly the order you need to learn it... with homework, too.
With our complete mastery pick up package, you'll get our 406-page how-to eBook How to Make Girls Chase, our 63-minute long video Spellbinding: Get Her Talking, and 3 hours of audio training - all for less than the price of the book and video alone.
Quit banging your head against the wall - get it now, to speed your learning curve up dramatically... and start really getting the women you want to want you too. You can go right here to get started and be downloading your programs in minutes: How to Be a Pick Up Artist.
Related Articles from GirlsChase.com