Using Intrigue to Get Girls Chasing You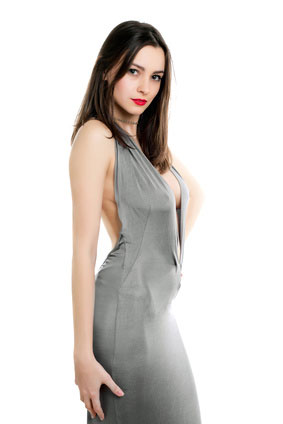 One big mistake I see a lot of men make when meeting new women is forgetting to allow for some mystery… a little intrigue. And a little bit goes a long way – it fascinates women, gets them thinking about you when you're not there, gets them frustrated – in a good way! – trying to figure you out.
And as they try to figure you out, they're all the while investing more and more time thinking about you. And as we all know, the more invested in you a woman is, the more she'll LIKE you and the more she'll stick by you and the more she'll follow your lead.
Intrigue is an awesome, AWESOME way to get girls chasing you!
But hey, what do I mean, allow for some intrigue? Well, to put it in perspective, imagine this:
You meet a beautiful girl at your favorite coffees shop or bar. You end up in a conversation with her. You ask her how old she is; she says, "Old enough; how old are you?" then no matter how much you ask, she refuses to tell you. Then you ask her where she's from, and she tells you, "A little town far away, but I'm here now, and I love it." Again, when you press for details, she won't give you a clear answer.
She intrigues you. She ropes you into this exciting frustration of wanting to know yet having absolutely no idea how to get the answer. And not only do you not know the answer to her question, but you also don't know WHY she won't tell you, and that's the real fun in intrigue. Is she hiding something? Scared to talk about her past? What could her reasoning be???
A girl has NO IDEA what your reason is for deferring to answer. She becomes more and more intrigued, feeling more and more like you are this riddle, this puzzle she HAS to solve.
All human beings love mystery. It's why there are so many movies about outer space – ANYTHING could be out there, we reason. It's why the men in women's romance novels are often mysterious, with foggy back stories and unknown origins – they could come from ANYWHERE, and thus have the ability to be ANYTHING that the woman desires.
You can become such a man – a man of mystery, of unknown intentions and unknown origins. And it's relatively easy to do… get her interested enough to ask you questions, then dodge them with a non-answer that deflects the question by asking her something about herself or changing the topic entirely.
Remember, the steps are:
Non-answer
Deflection
A few examples:
Girl: Why do you XYZ?
You: Does it matter? (non-answer) Let's just enjoy ourselves right now, in this moment. (deflection)
Girl: Are you ABC?
You: I'm really not the kind of guy you can categorize as one thing or another. (non-answer) How about you? (deflection)
Once you have intrigue generated, you must maintain it, at least for a while. She'll start pressing harder and harder for an answer – stay strong and stay mysterious. Once a man lets the intrigue slip – by giving her too many concrete answers – he's given up some of his power, the power of his own mystery, and made himself less interesting and mysterious. Avoid that pitfall and keep yourself shrouded in unanswered questions.
You want to MAINTAIN your power, by maintaining your mystery.
Another way you can create intrigue is by doing one thing and saying another. This is fun! For instance, tell a girl you're talking to that you're really shy with women, as you sit next to her, chatting her up confidently with your arm around her. Or tell her you don't believe in alcohol, then order a drink at the bar right in front of her. Or tell her how you're always trying to watch your weight and not eat too much, then order a gigantic pepperoni pizza all for yourself and ask her if she wants a slice.
Contradictions like that cause conflicts in people's brains that they have trouble reconciling, and for women it makes you more intriguing, harder to figure out, and ultimately, more alluring and attractive!
So the next time you're speaking with a woman you like, remember to intrigue her a little – it's an old staple of many women's flirtations (don't reveal too much too soon), and if you want to get girls tying themselves up in knots trying to figure you out, make it a part of your repartee – today!
See you next time,
Chase Amante
Get Your FREE eBook on Texting Girls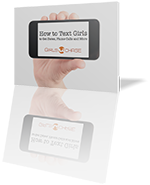 Sign up for our email insights series and get a copy of our popular ebook "How to Text Girls" FREE. Learn more ...
---


Trying to piece together a seduction strategy bit-by-bit, article-by-article, question-by-question? Stop killing yourself doing it the slow and difficult way - and get it all spelled out for you instead, in detail, in exactly the order you need to learn it... with homework, too.
With our complete mastery pick up package, you'll get our 406-page how-to eBook How to Make Girls Chase, our 63-minute long video Spellbinding: Get Her Talking, and 3 hours of audio training - all for less than the price of the book and video alone.
Quit banging your head against the wall - get it now, to speed your learning curve up dramatically... and start really getting the women you want to want you too. You can go right here to get started and be downloading your programs in minutes: How to Be a Pick Up Artist.
Related Articles from GirlsChase.com