Women as Sex Objects: Supercharge Your Game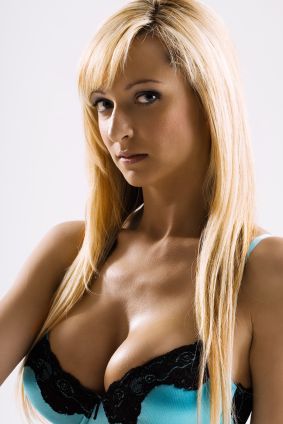 This is for reasonably experienced guys. Newer guys will struggle with making this effective, I believe – it might even backfire. But for guys who are reasonably adept with women – if girls are easily attracted to you, if you're good at getting them to follow your lead, if you have sex with different girls on a somewhat regular basis – this is something you want to read.
Referencing scientific research here, but I'm not one to be politically correct anyway, sooo… let's talk about objectifying women.
When I read this research recently, I got really excited. It ties in with a lot of thinking I've been doing lately on… well… thinking. About how men who are massively, consistently successful with women think about women versus how every other, less successful man thinks about women.
My reasoning was, with lots of experience with certain kinds of women, men come to have automatic sexual responses to those kinds of women, and the women pick up on it, mirror the emotion, and get turned on and respond to the man much better: they can feel his genuine, confident, non-needy attraction.
I was this way with a certain "look" in some Asian, Mediterranean, or Latin girls… they triggered past good memories and I felt instantly comfortable and adept with them, and they responded more warmly than other kinds of girls.
One buddy of mine is this way with certain kinds of white girls who frequent dive bars.
Another of my buddies is this way with party girls. They just love him.
So I got to thinking, "Wow, if I'm right, maybe I can do some visualization and train myself to call up automatic good responses with ALL kinds of women and get them responding the same way."
That's where my previous post, "Picture the Conquest", was coming from.
And then this came along.
Check the article / podcast out here.
I'll sum it up if you want to skip the research: brain scans revealed that men viewing clothed women see them as people. Men viewing scantily clad or nude women view them as OBJECTS TO BE ACTED UPON.
I had a revelation. The biggest issue I've had – that lots of guys have – is motivation. If you were TRULY motivated – if you firmly believed beyond the shadow of a doubt that that gorgeous girl sitting next to you would take you by the hand and lead you to her bedroom and take off her clothes and sleep with you TODAY if you just said hi to her and made a little conversation – no amount of anxiety or apathy in the WORLD would stop you from talking to her – because you'd know that it would result in sex.
And you want sex with beautiful women. I know you do.
Well, the world beats us down. Most of us grow up talking to girls around us and not getting sex from them. We stop associating sex with clothed women walking about in the world.
As the article pointed out, we view women as "people" – things our mind commands us to "talk to and interact with socially." It's not until they take their clothes off that we see them as "sex objects" – things that our mind commands us to "proceed to mate with."
But I remembered seventh grade, sitting next to a pretty blonde girl, staring at her legs all through math class every day with a rock hard erection in my pants, dying to have sex with her.
What happened to that version of me? He learned to stop associating sex with clothed women, that's what.
What if I could reawaken him though? What if, coupled with my current abilities with women, I reawakened that drive, that desire to meet and mate that I used to have?
And that led me to another question:
What if you could train yourself to view women as sex objects? What if you got EXCITED just sitting next to a pretty girl and HAD to talk to her, because you knew she would respond well and feel your energy?
Why is it that guys on steroids get laid a lot more? Why is it that guys with a high sex drive get laid a lot more?
It's because they're viewing women as sex objects. They're looking for sex. And women respond sexually to men who are looking for sex.
In our increasingly sterile, asexual society, where men are desexualized and the push for equal rights has been twisted to mean everyone should be the same, a man who is confident in his sexuality is rare and attractive. Women love a guy who's a playful, sexual rascal – think Casanova. He's always falling in and out of love with women, feeling passionately towards them – that's his sex drive talking.
As soon as I read this research, I decided to remap my brain. I've done it before – I dragged myself out of ten years of depression by consciously telling my brain how I wanted it to feel over a period of time. Now, I figured, was the time to use that power to change how I see and interact with women.
So as I made my way through the world, I began undressing women with my eyes. Picturing them naked. Looking at their imaginary naked bodies. Then picturing in my head how good it would feel to put my naked flesh against theirs.
Suddenly, my sex drive spiked. I'd be sitting at work in meetings with massive erections, something that hadn't happened in years. I noticed that women at work were playing with their hair around me a lot more than before; I noticed they started seeking me out to chat. Girls in my acting class, who'd begun losing some of their interest in me, became far more interested in me than they ever had been before. I started getting more and more attention from women everywhere I went.
Sex with my girlfriend, lately kind of lackluster, became amazing. I became a passionate lover again, sexing her hard and long and well and making her orgasms return from little moans into gigantic roars again.
Then I started hitting the bars and clubs hard once more, something I hadn't done in some time. The attention I received from women shifted dramatically. Girls I'd never spoken to before came up and grabbed my crotch and kissed me. Girls I'd just met started pelting me with questions, trying to figure out everything they could about me. Girls that used to NEVER like me suddenly became my biggest fans.
And it's only been about a month since I started doing this. And I'm only about 15% to where I think I can go with it.
The sky's the limit.
If this first bit of my experimentation is any sign, by projecting your desires onto the women around you, you can supercharge your sex drive and their attraction for you. If you're already a confident, suave man, and you start projecting sexual interest and arousal, you'll find that a LOT more girls are attracted to you than were before. A lot. They respond better to you, act more aggressively towards you, and chase you harder.
Get out there and start imagining how good it would feel to get with that girl sitting next to you on the bus or the train or sitting near you in a restaurant or talking to her friend near you in a bar. Enjoy her… she's a woman, she dresses up for YOU, for you to enjoy her, to seduce you, to make you want her. When she can FEEL that you want her – that you want to use her for your desire, and for her sex – she'll know it and feel it and love it too.
I'm excited about this. I hope you're just as excited as I am.
Get to it.
Chase Amante
Get Your FREE eBook on Texting Girls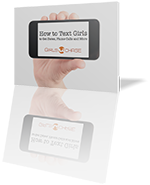 Sign up for our email insights series and get a copy of our popular ebook "How to Text Girls" FREE. Learn more ...
---


Trying to piece together a seduction strategy bit-by-bit, article-by-article, question-by-question? Stop killing yourself doing it the slow and difficult way - and get it all spelled out for you instead, in detail, in exactly the order you need to learn it... with homework, too.
With our complete mastery pick up package, you'll get our 406-page how-to eBook How to Make Girls Chase, our 63-minute long video Spellbinding: Get Her Talking, and 3 hours of audio training - all for less than the price of the book and video alone.
Quit banging your head against the wall - get it now, to speed your learning curve up dramatically... and start really getting the women you want to want you too. You can go right here to get started and be downloading your programs in minutes: How to Be a Pick Up Artist.
Related Articles from GirlsChase.com