Stop Being So Judgmental: It's All Actor-Observer Bias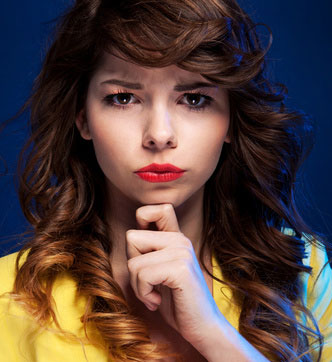 I've been wanting and meaning to write an article on how to be non-judgmental on here for some time. However, I simple hadn't had quite the right angle to come at the piece with... hadn't, that was, until I did some digging into the depths of social psychology and came up with a gem.
Lots of people have asked for such an article; here was M, a little over a month ago, on the post on being a challenge to women:
"

One other question: could you please write a post sometime on how to be non-judgmental and more constructive and encouraging? Many times I find myself thinking during a conversation, "Hmm, your career path/school/etc. sounds pretty dismal...why are you so unambitious? Not really sure what I can say that would be both encouraging and true." The conversation of course shuts down pretty fast after that. But I know that there IS something both encouraging and true I could say, and if I didn't have that thought in the way, I would probably be able to relate to the person and think to say it.

Best,
M

"
Learning how to be non-judgmental is a powerful addition to the mental tools of any seducer - heck, any salesperson, business owner, employer, employee, teacher, student, parent, child, or friend. Being non-judgmental opens doors and unlocks verdant gardens of opportunity forever shut away and cordoned off from those less tolerant minds of the world.
Yet, it seems like such a painfully difficult thing to become... there are studies that show that even self-professed egalitarian individuals still have under-the-radar gut judgmental reactions (good or bad) to people of different races or creeds... which they then promptly rein back in.
So what is this whole non-judgmental thing really about? Can you ever truly be free of judgment... or is it all just self-delusion?
I have some interesting answers for you in this post; and a lot of it starts with a little thing called actor-observer bias.

Once, while in a debate over the existence of "good and evil," I had a friend swearing how wrong I was in arguing with him that there was no such thing.

"All right then," I asked him, "who decides what's good and what's evil?"
That stumped him for a minute. "Things just are good or evil," he professed at last.

"Let's say that's so," I said. "Then what if," I continued, "I say that you are evil. I say that you are evil incarnate; the devil himself. I say this from a pulpit in front of millions of people. And I get a number of people to believe it. Does that mean that you are? Everyone believes that you are a man of evil; therefore, it must be so."
He sputtered a second, then said, "Well, if everyone thinks so, then maybe I am." But I knew he didn't mean it.
There's a problem with labeling people "good" and "evil"; that problem, of course, is that from any one individual's perspective, he himself is never evil.
Ask everyone on Earth if there are evil people out there, and 99% of them will tell you "yes there are." Ask those same people if they are evil, and 100% of them will tell you "no - they're good people."
Everybody thinks he's a "good person" at heart, no matter what he does, and he has explanations for his actions, no matter what they are. There are very, very few people in the world who really think that they may be "bad people," and these are usually only individuals with personality disorders who come from a background of being told they were "bad" by parents and other caregivers as children.
Yet, despite the fact that no one is, in his own eyes, a "bad person," almost everyone out there is convinced that "bad people" exist.
Is the world mad? Or is there something else at play?
Introducing Actor-Observer Bias
There's an interesting little quirk in psychology.
It affects one of the major perception differences in how people see themselves versus how they see others.
This quirk is called "actor-observer bias."
The way actor-observer bias works is, when we are attributing the rationale for an individual's doing or being a certain something, we examine why they do things in three lights:
Reasons or "causal history for reason" (CHR) explanations


Desire reasons or belief reasons


Belief reason markers (what someone thought or presumed)

(it was formerly believed that there were two dimensions examined, situation vs. personality, but this theory has since been discredited and the current theory supported by modern research)
I'll briefly explain what each of these is:
A reason is just that - why specifically someone wanted to do something

A CHR explanation is a reason tied to background - "He's a risk-taker because he grew up poor and never had much to lose" "She's good at math because she's Asian and her parents pushed her to be"

A desire reason is something someone did simply because he wanted to

A belief reason is something someone did because he held a conviction

A belief reason marker is an explanation of what someone though, assumed, or presumed (like, "John thought that if he bought her flowers for their date, she'd be impressed by how romantic he was," or, "Kelly assumed if she told John she was getting tired, he'd invite her to come home with him; instead, he just dropped her off at her place and wished her goodnight")
Now here's the interesting part: how you describe your own intentions, and how you describe the intentions of others, differs along all three of these points. The differences are in these ways:
People grant themselves more reasons (vs. CHR explanations) than they do others

People grant themselves more beliefs (vs. desires) than they do others

People use fewer belief reason markers than they ascribe to others
That is to say, if someone asked you to describe your own actions, and then describe my actions, you'd almost certainly:
Attribute your actions to very specific reasons, but mine to things that have to do with my background

Attribute your actions due to beliefs you hold, but mine to things I want

Attribute my beliefs much more to things I thought or assumed were the case
There's a catch, though; this isn't black or white. It's along a continuum.
And the closer you feel to someone (or something), the more you explain their behavior like you would your own and the less you'd explain it like something you felt totally removed from (a large crowd's behavior; an animal's behavior; etc.).
The interesting thing is, you may grant your pet cat Harriet more reasons and beliefs and fewer belief reason markers than you do your annoying neighbor Carlton, simply because you feel closer to her than you do to him.
What's All This Have to Do with Being Judgmental?
Imagine, if you will, someone you'd normally judge.
This might be a fat person. Or a rude person. Or someone with lots of tattoos. Or someone who hates tattoos. It might be a white person or a black person or an Asian person or an Indian person. It might be a religious person, or someone who's not religious. It might be someone of a different political party from you. It might be a feminist or (if you happen to be one of our female readers), perhaps a men's rights activist. It could be someone from another country than yours, or someone who speaks a different language.
It could be anyone, so long as it's someone you have judgmental feelings about.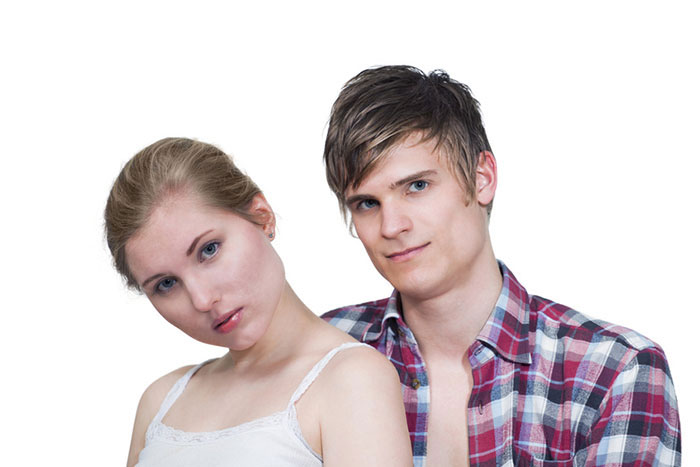 Imagine you found out this person just took three pieces of chocolate cake from a cake that was supposed to be for the entire office you work in, and everyone was supposed to get a piece... but now they can't, because this person took three.
Explain that person's behavior.
I'll give you a minute.
If you're really interested in this, write down your explanation, too.
Got it?
...
...
Good.
Now, imagine it was YOU who took those three pieces of chocolate cake. Now explain the behavior.
If you stop and look at those explanations, you're going to notice, almost without fail, you're giving yourself a lot more "sympathy" and this other person a lot less of it.
Your explanations treat you as a more intelligent, independent, whole person, while your explanations of that other person treat them as less of a intelligent, independent, whole person.
About this other person you might say, "Well, he took the cake because he's overweight and because he comes from a background where people just take what they want without thinking much about it. He probably really wanted cake and assumed that nobody else would care, or that no one else in the office really liked cake all that much."
Meanwhile, about yourself you'd probably say, "I waited to take any cake at all until I thought everyone else in the office who thought they might want a piece had one. I even asked the office secretary if she thought it'd be okay if I took more than one piece, and she said, 'Sure - take it all if you want! I don't think anyone else is going to have anymore cake.' And I still left another three slices there anyway."
So what will your end thoughts be about yourself versus this other person?
Well, you, of course, are totally justified in your actions.
But him... well, he's just an overweight guy from an unrefined background who wants to eat a lot of cake and makes false assumptions about the rest of the office.
Is it starting to be clearer how actor-bias asymmetry influences how judgmental you are of others?
So where's the problem in this asymmetry in how we view the motivations of others not so closely related to us versus how we view the motivations of ourselves and those close to us?
It's something I began paying attention to in 2009 as "emotional association" and "emotional dissociation."
At that point, I went through some tumult with an ex-girlfriend I should've let go of, but was too emotionally unfamiliar with the situation at the time to do what I knew I should do... so I held on. And I got her back - but when I did, I could tell that she was not the same person with me that she had been before.
Where before she'd been clearly attached to me and very close to me, now there was a distance... it was like we were strangers.
She had dissociated herself from me emotionally. She no longer related to me at an emotional level... I was "othered."
I realized then how large a role emotional association and dissociation played in judging: the closer and more associated to someone you are, the less you judge them; and the farther and more dissociated to someone you are, the more you judge them.
This, then, perhaps is why so many religious leaders and philosophers tell you to "love thy neighbor;" only through close emotional association can you truly free your mind from judgment.
Who're You Reading Right - Them or You?
Before we delve more into that though, I want to circle back around to actor-observer and talk about these assessments of rationales. When you start ascribing rationale to individuals - whether yourself, someone close, someone not so close, groups of people, or anything else - who are you most right about - the people closer or those who are farther away?
We only have those two options, really. Either:
You're more right in looking at reasons and beliefs, and you'd have a more accurate picture of others' intentions and rationales if you extended the same assessment of reason and belief to them that you use with yourself and those close to you, or

You're more right in looking at CHR explanations, desires, and belief reason markers, and you'd have a more accurate picture of yourself and those close to you if you extended the same assessment of reason and belief to yourself and them that you use with those farther from you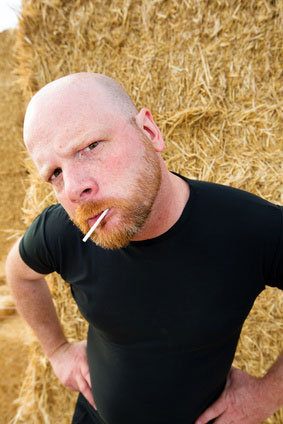 It's fascinating to consider. And really, if you're thinking about your rationales and those who are close to you one way, and the rationales of others farther from you another way... it's a mental fallacy.
The actual reality is, it's somewhere in the middle. When you look at yourself and those close to you, you give yourself far too much credit in the "logic" department ("I had very good reasons for what I did, and I only acted as my beliefs allow!"). Conversely, when you look at others farther from you, you peg them too much as unthinking actors simply following their programming ("His background determines his actions as he pursues the things he wants, influenced somewhat by what he thinks may be the case").
But if you ask me, the reality falls closer to how we see others than to how we see ourselves.
The conscious mind - the thing you probably think of as "you" - does not "decide" to do anything, no matter how much it feels like you consciously control your own actions. In fact, by the time you become aware that you'd like to reach down and pick up that pencil on the table, the instructions to your muscles to pick it up were already on their ways.
In the article on second date strategies, we discussed the mental phenomenon of rationalization, and how adept the mind is at creating solid-seeming reasons for why it did what it's done.
The more I've learned about rationalization, the less I've come to trust "reason." And the more reason has begun to seem like a hollow shell, used to dress up our actions and make them seem more controlled and less robotic.
I don't think your "reasons" for doing something are the reason you did it at all. Nor do I think my reasons are. And belief more and more seems merely polite clothing for desire.
No, I think we are all the results of our backgrounds, cultures, genes, and upbringings, we are all blindly following our desires but telling ourselves they're our beliefs, and we are all running off of belief reason markers - the things we think and assume are the truth, but that we don't actually know indisputably as fact.
You and I are no less slaves to our past history and our genetic makeup and the misconceptions in our heads than the people we judge. We're all complicated machines running on the programs built into us.
Should You Want to Be Non-Judgmental?

"The road of life is rocky and you may stumble too,
So while you point your fingers someone else is judging you."

- Bob Marley and the Wailers

You might wonder if being non-judgmental is something you even want to be in the first place. What, you want to be one of those pushover wet dishrag namby-pamby "love everybody" hippies?
Well, that's not what being non-judgmental is about.
You see, there are two related qualities, but most people mix them up: these are judging and discriminating.
The word "discrimination" gets a bad rap in modern society. But it's become misused. want to know what the very first definition is for the word "discrimination" on Dictionary.com is? Here it is right here:
dis·crim·i·na·tion [dih-skrim-uh-ney-shuhn]
noun
1. an act or instance of discriminating, or of making a distinction.
That's the definition I refer to when I talk about discrimination. I'm talking about making a distinction.
And how I use it is this: I like to say that you ought not to be judgmental but you ought to be discriminating.
Unfortunately, judging is another word that's taken on a raft of cultural baggage unbecoming of its original meaning; unlike discriminate, though, the word seems to carry a deeper train of cultural baggage with it.
The way most people judge is that they judge things morally and emotionally: i.e., "this is good," "that is bad;" "this person is smart," "this person is dumb;" "that person is lazy," "this person is a hard worker."
And these judgments carry emotional heft.
But moral, emotional judgment wears at the soul; it poisons the judger much more than the judged. If you strongly dislike people of a certain race, or religion, or nationality, or personality disposition, or group affiliation, this is what's deemed intolerance; and the more intolerance you have, the worse off you are emotionally.
Your world becomes a den of venom and contempt.
Worse still, you push people away and make enemies. People can tell when you do not like them. It seeps out through your pores. It's as clear to those around you as night is from day. And you attract others like that around you... others with souls poisoned with judgment, intent on tearing down and destroying instead of building up and creating.
This is not to say you abandon being discriminating and discerning. In fact, I'm happy to tell you that the less judgmental I became, the more discriminating I became as well, because I had more exceptional people around me to select for the best among.
When you are a judgmental person, most people do not want to spend much time around you... even those you don't judge against but who, like me, want nothing to do with people poisoning those around them with negative thoughts and beliefs that serve as an anchor to progress and enjoyment of life. Therefore, the judgmental individual can only discriminate among the few people who still want to really be around him - and he is thusly forced to lower his standards accordingly.
Beating Weakness and Fear

Judgment seems to come largely from weakness and fear. Fear of what the person or persons being judged might make happen. These fears usually aren't conscious fears, and they're not even rational fears.
Sometimes these fears are based around a weakness - the homophobic man who's actually a closeted homosexual and is fearful of his indiscretions coming to light, for instance; or the treacherous man who rails against treachery in order that he might make a name for himself as a figure of goodness and purity and let as little on about his true nature as he possibly can.

But other times fears are based on limited data points - the native who fears immigrants will take his job or rape his daughters; the conspiracy theorist who thinks the government is targeting him for gossiping about conspiracies on some smalltime Internet forum.
Much of the time, the only way to get rid of this judgment is to go and spend time around the kinds of people you realize you are judging.
Get around them. Learn to see them as people. Come to realize that they have most of the same concerns that you do, deal with the same problems you do, have the same doubts and lack of confidences you do, and get excited and disappointed over many of the same ups and downs you do.
Build new reference points with these new groups of people, and you can very quickly change how you see the world.
How to Be Non-Judgmental
Actor-observer bias (in its current, well-researched incarnation) is real. The way you see yourself and the way you see others is not consistent, and you are viewing one of these two (yourself) too generously, and the other of the two (others) too ungenerously.
If you want to shed the shackles of being judgmental, it comes down to three parts:
Policing your thoughts and stamping out intolerant / judgmental / negative thoughts, as discussed in-depth in "How to Overcome Depression"

Expanding your worldview through travel, meeting diverse groups of people, and learning to empathize with those you're currently most likely to judge

Training yourself to stop listing reasons and beliefs and start seeing your actions and the actions of those close to you as products of your background, history, desires, and belief reason markers (what you / they thought or assumed)
That last one may seem tough to get your mind around, but think of it like this: reasons are excuses. Every time you list a "reason" for doing something, you're excusing yourself (and those you emotionally associate) with blame. Almost everybody does this. Do too much of it, and you end up trapped in victim mentality, in fact.

This tendency to give ourselves excuses that we don't give to others is why you'll see priests and politicians railing against homosexuality, only to find out they have a closeted homosexual lifestyle of their own. They don't struggle with cognitive dissonance because they believe they have reasons for their homosexuality... but others do not, so they judge them.
And it's why you'll see women go around and sleep with a lot of different men very quickly, then turn around and brand as "sluts" other women they see doing the same thing. There's no cognitive dissonance because they had very good reasons for each man they slept with... but those other women, the "sluts;" they just slept around because that's what they do.
This is why anyone who's judgmental against anybody else is judgmental. It's because that person has perfectly good reasons for his own actions, no matter how bad they may look... but other people's actions and behavior are simply products of who that person is.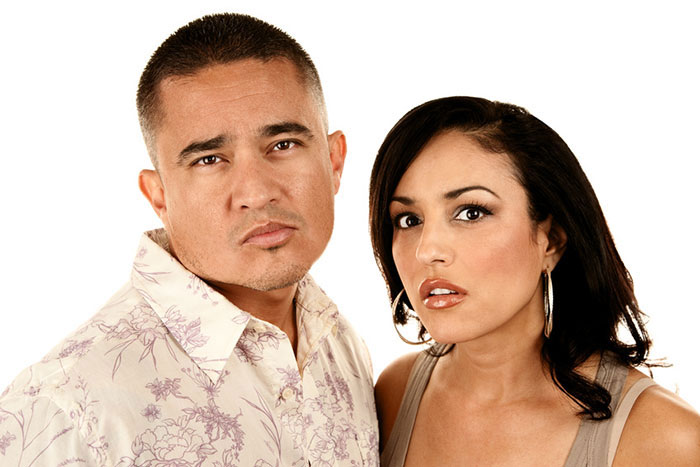 Well, I call baloney on that. You've got reasons for what you did?
No, you don't. You're the same as every other person out there - you did what you did because of who you are and what you want and what you assumed. Your "reasons" and "beliefs" only entered the picture as excuses after the fact (or, if you're forward thinking enough, as excuses planned out in advance of the fact).
Stop leaning on them and differentiating yourself from others you aren't all that different from. Our brains all work the same way.
Discriminating... Not Judging
There's one other benefit to discrimination over judgment, too: it's ridiculous, unbelievably, incredibly more efficient.
Imagine you judge someone for, well, let's say being prejudiced against some racial or religious group. Here you are, judging the judger. What happens?

Well, once the person commits some offense (say, criticizing the group she holds prejudice against), you sit there and steam and judge her. "How can she hold prejudice against XYZ group? Doesn't she realize that group is the SAME as us, except for a few tiny differences?! Oh, if I could just SHOW her!" you think.
And then your mood is disrupted.
And then your day is messed up.
Your productivity is shot.
And if this was some girl you were talking to and trying to pull or take to bed... well, you've just lost that one too.
How's it different if you're discriminating?
If you're discriminating, it's a logical filtering process with emotion removed from the equation. So, you hear someone criticize some group she holds prejudice against, and you mentally say, "Oh. This person is prejudiced. That means her heart is filled with a lot of negative feeling in search of an outlet, and this group happens to be catching the brunt of it. I want to steer clear of this person if I want to preserve my calm."
And, just like that, you've discriminated, discerned her as someone not worth your time, and can go about your day.
Or, if she's a cute girl you'd like to take to bed, well, now you know she may be one-night stand material but she isn't girlfriend material. So you've instantly got an easier decision about how to manage things with her and whether continuing to pursue her meets your goals or not.
Resistance to Not Judging
One final note I'd like to address is the resistance I've found among certain people around abandoning judgment. There are people out there who believe that it's good they're judgmental, and they should be judgmental, because their views are 100% true and correct and they see things the way they really are and they only judge things that need to be judged.
As evidenced by the actor-observer bias, this point of view is clearly and unequivocally wrong. No sense holding punches; anyone who thinks that making proclamations about "right and wrong" and "good and bad" and this and that represents a correct, factual state of affairs in the world is flying in the face of A) all the scientific research to the contrary, and B) the opposing opinions of his fellow men living on this planet.

It is very, very good to be discriminating. I highly recommend it. Very few people get much of my time anymore these days, personally, and I am very selective about whom those people are. That doesn't mean I judge other people who don't get my time "unworthy" of it; nor do I judge them as undesirable people, or bad, or "deficient," or anything else. I simply ask myself if spending time on any one given person is a wise investment of that time in light of all the other things I could and need to invest time into, and I decide. It has little to do with emotional judgment, and very much to do with being highly discriminating in how I pay out my time.
However, if you are being judgmental - if you're emotionally writing people off as bad, or disgusting, or foolish, or stupid, or malfeasant, or whatnot... you're shortchanging yourself.
You're trapping yourself in a place where your own unrealistic assessments of yourself as a reasonable, belief-motivated "conscious" person are operating at a superior level to all those products-of-their-backgrounds, desire-motivated "others" operating somewhere below your higher degree of consciousness.
Which is almost certainly false.
Free yourself from judgment. Recognize that all those "reasons" and "beliefs" and "values" and "principles" you keep bandying about as the rationale behind why you did what you did are little more than excuses aimed at relieving you of being a product of your backstory acting in his own interest after his own desires (whatever they may be), and following patchy information based on thoughts and assumptions.
You are not so different from the other people out there with superficial differences from you.
The Benefits
So what's so great about dropping judgment?
Well, for one, life gets a whole heck of a lot more peaceful when you're not constantly stewing with anger / disgust / revulsion / hatred / resentment over whom other people are or what they are doing.
For another, you suddenly start finding it far easier to begin building connections with the people you meet, now that those walls are torn down.
You cease wasting your time, energy, and willpower debating petty trifles with others who don't care and whose minds you won't change.
You become eminently more likeable to well night everyone you meet.
And you get a much more realistic perspective on yourself, too.
So get aware of actor-observer bias, and quit letting yourself off the hook. Once you do, you'll begin seeing yourself as a lot more fallible... and chances are, you'll start finding yourself far more forgiving of the failings of others as a result.
Ciao,
Chase Amante
Get Your FREE eBook on Texting Girls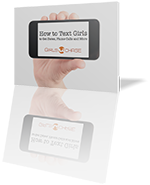 Sign up for our email insights series and get a copy of our popular ebook "How to Text Girls" FREE. Learn more ...
---


Trying to piece together a seduction strategy bit-by-bit, article-by-article, question-by-question? Stop killing yourself doing it the slow and difficult way - and get it all spelled out for you instead, in detail, in exactly the order you need to learn it... with homework, too.
With our complete mastery pick up package, you'll get our 406-page how-to eBook How to Make Girls Chase, our 63-minute long video Spellbinding: Get Her Talking, and 3 hours of audio training - all for less than the price of the book and video alone.
Quit banging your head against the wall - get it now, to speed your learning curve up dramatically... and start really getting the women you want to want you too. You can go right here to get started and be downloading your programs in minutes: How to Be a Pick Up Artist.
Related Articles from GirlsChase.com