Get Over Your Ex: 13 Steps to (Emotional) Freedom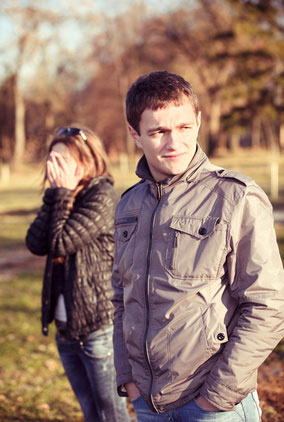 In yesterday's post on ways you can lose a girlfriend, we went over the 4 things that can and almost universally WILL lead to the demise of your relationship (when you're guilty of them): being too weak, fighting too much, bad sex, and taking her for granted.
Those things happen. In fact, they happen so much, it's my (relatively conservative, I think) estimation that they happen 90% of the time… because something close to 90% (or more) of relationships come to an end sometime before death does them part.
Because of that, breakups end up being an inevitable fact of romantic life. Unless you're one of the vanishingly few people out there who marries his high school sweetheart without ever kissing another girl and the two of you go onto spend the next 60 or 70 years in blissful union (and if you are, hats off to you! But why are you reading this blog?), you're going to experience a breakup at some point.
And then it'll be time to move on.

But like I mentioned in yesterday's post, nobody WANTS to move on.
Everybody wants to know how to get their ex back. At least, everybody searching for information on the topic, that is.
Yet I promised a post to the readers yesterday on putting the past behind them and gearing up for the future. So let's say you're one of those few individuals who HAS reached that point where he's said, "You know what? It IS time to move on."
Once you've decided it's what you want to do… how do you get over your ex?
How to Get Over Your Ex

#1: Get Together with New Girls

I'm putting this one at the head of the list because it is the best, fastest and most efficient strategy for getting over your ex. HOOK UP WITH NEW GIRLS! I know, it sounds immature, people call it rebounding, and many will even tell you that it doesn't even help because you will only be thinking about your ex anyway, and that you need time alone to digest the breakup.
Listen to me here. I've been in that situation many times… and so have many of my students and fellow dating coaches alike. As I explained, the very reason why your brain is going haywire over this one girl is because it doesn't know that there are 3 billion women out there!
You have to prove that to your brain, and it WILL relax.
And it's true – if you hook up with one new girl, and you're not really into her, it will only serve to make you more depressed. You will compare the new girl to your ex, who now suddenly seems like the perfect angel and completely unattainable. We always want what we can't have, and we always idealize the past.
HOWEVER, and this is the real key. If you hook up with TEN new girls. Wait, hear me out. If you hook up with ten new girls, one of them will be AMAZING. Especially if you follow all the advice we've been giving you here – we've got a whole program catalog dedicated to teaching you how to pull this off with gusto. And if you can show your reptilian brain that there are other girls out there that are truly amazing… and really into you… it will let go of the attachment and you'll be able to get over your ex a million times faster.
This is THE key for getting over your ex (and hence also for getting her back, which you probably won't even be interested anymore if you follow my advice and IMMEDIATELY create massive, massive dating abundance) ideally beginning on the very day of your breakup.
By the way, online dating is THE easiest way to get laid (short of, you know, outright prostitution) – so while I'm usually not a huge advocate of meeting women on the Internet as a means of practicing your social skills, it's a GREAT way to create dating abundance fast in order to get over an ex. Sure, it won't help your approach skills one bit – but it will give you momentum right out of the gate, which will then also help you to meet more women in real life.
#2: Out of Sight, Out of Mind
The second piece of advice I have for you to get over your ex is the old "out of sight, out of mind." This is absolutely crucial. Your emotions are triggered by so-called anchors; that means that anything that reminds you of your ex will trigger the emotion you used to feel around her.
And that emotion that was once pleasurable is now pure agony… so remove anything that could remind you of her from your life completely.
Need some examples?
Stop talking to her.
Delete her number, email, Facebook and instant messenger.
Don't go to the places where she hangs out.
Don't meet mutual friends.
The long and short of it:

cut her out of your life completely

.
As always – you don't need to be a dick about this. Talk to her about it. Tell her it's probably best to have some distance for a while so that you can both digest the relationship and then be friends later.
This absolutely works – as I mentioned, I'm very good friends with most of the girls I used to date. Where there was a painful breakup involved, we took some time apart and finally got back in touch after a few months.
No pain, no hard feelings.
#3: Remove Reminders

Since we're talking about anchors already, also get rid of everything that reminds you of her in your environment. Can't get over your ex if she pops back into your head every time you turn around in your room, apartment, or cubicle.
Remember that t-shirt I talked about earlier in "How to Romance a Girl?" Get rid of it.
Pictures of the two of you together? You don't need to burn them (though it might help, psychologically), but definitely take them down.
Change the ring tone for your calls and messages – as you'll realize the instant you find yourself expectedly (and disappointedly) checking your phone everytime you hear it go off post-breakup, the sound of your old ring tone is anchored to calls and messages from HER. Changing it gets rid of the reminder, and frees your mind to focus on other things than the past.
#4: Let Some Time Pass

Time… time does heal all wounds. Not much you can do to accelerate the passage of time, but you CAN hook up with as many girls as possible to teach your reptilian brain to have an abundance mentality and that there is indeed no scarcity when it comes to women.
It might still take a few weeks though – in bad cases, even months. So relax, and realize… it does get better, I promise.
But do what you can to speed up your healing process.
#5: Grab a Box of Kleenex and Have a Good Cry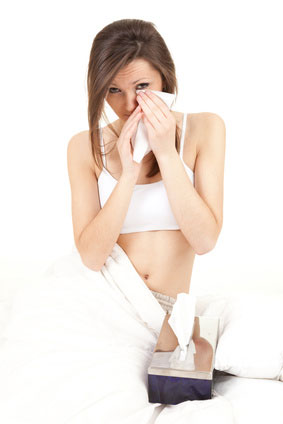 Be a man and cry. Seriously. If you've never cried over a girl, you've never been in love… period. It's simply a physiological response that comes with a pair bond (which is also physiological, as we know).
I've read – and if somebody knows the source, please post in the comments – that scientists have injected rats with human tears, and the rats actually died. This only happens with tears of grief… not with tears from cutting onions, for example. The lesson is that crying is a process that gets toxic biochemical substances out of your system.
Remember how emotions are nothing but chemical processes happening in your body… well, the same is true for negative emotions, and you need to get those OUT as fast as possible.
That's why people often feel better after they cry… so don't feel like you're being a wuss. Get it out of your system, then move on and go sleep with girls you meet and like… that helps to get your biochemistry in balance as well.
#6: Pros and Cons… with a Twist

Write one of those famous pros and cons lists. But, I want you to cheat a bit.
Rather than writing down all the pros and cons of being with her, make a list of all the CONS of the relationships… write down everything that sucked about her and about your time together. Next, write a list of all the PROS of being SINGLE… write down everything that is awesome about being free again.
Go downtown and check out all the beautiful women that are now, once again, yours for the taking. This blog will give you some inspiration on how to get them…

… and heck, maybe you'll even reach a point where you'd rather jump off a cliff than get into a monogamous relationship and give up that freedom, ever again. ;)
#7: Find Something Else to Think On

Get busy! Work is the best therapy known to man. You absolutely need to distract yourself with as many things as possible. You don't want to have idle time to sit around thinking about her and the relationship… those thoughts will quickly spiral into depressing ideas about how much you miss her. You'll never get over your ex THAT way. You will only remember the good times and the memory will hurt… so keep your mind busy with other things.
Busty with what? Well, first and foremost, other girls, of course… but second, anything that you can do to create an amazing future for yourself. Cutting the lawn might not help a whole lot with getting over her… but starting a new business might!
Like we talked about in "How to Overcome Depression," beating negative past-oriented thought cycles your mind is trapped in (and obsessing over the past with "woe is me" type feelings counts as a negative thought cycle) is ultimately reliant on getting your brain focused on positive thoughts about the future.

You don't want to think about her, but it is very difficult to NOT think of something – as you may know from the famous story about the pink elephant.
Haven't heard that one? It goes like this: if I tell you not to think about a pink elephant, what's on your mind?
Of course – Dumbo, in rose colors.
By the same token, I can't really tell you not to think about your ex – that just won't work. What I CAN tell you however is to think about OTHER things. Your mind can not move away from one thing… but it can move TOWARDS another. So keep yourself busy… not only physically, but also mentally. If I tell you to think about a yellow frog, our pink Dumbo is gone… poof.
#8: Emotion Control – Get Some

Control your state – this is something we discussed in the Success Factor Series on how to pick up girls. You have a great deal of control over your own emotions, if you simply take charge of your physiology and your mental focus. Music helps too… and so does comedy.
In fact, you want to do anything that is going to trigger positive emotions in you at this point.

Setting goals is one of those things… as I mentioned, creating a compelling future and then going after that goal with fire in your eyes is one thing that will help you feel better. Helping other people out with their problems will have the same effect as well.
#9: Tap Into Tapping

EFT – Emotional Freedom Technique, also known as tapping. Look this up on YouTube, there are some tutorials. I can't make any claims about its effectiveness, as I'm not entirely convinced but I do have friends who swear by it to get over an ex and deal with a lot of other emotionally sticky situations too.
And hey… even if it's nothing but an effective placebo, that alone would be worth the time, no?
#10: There is No Spoon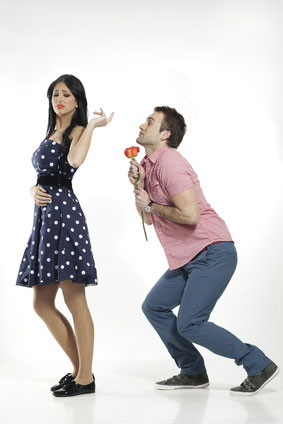 Just like what we discussed in "Can't Stop Thinking About Her"… Realize that you don't want the girl. You want the emotion the girl gave you.

This is true about anything we want in life… you don't want a new car… you want the emotion of being safe on the road.
You want the emotion of being admired by your friends (and by girls, if the rod is hot!).
You want the emotion of being free to go where you want and when you want.
You certainly don't want a big chunk of metal, cluttering up your driveway… it is never the THING we're after, but always the EMOTION we feel because of it. If you keep that in mind, you will realize that other girls are capable of giving you the same emotional high as your ex… all you need to do is find them.
#11: A Little Perspective on Things

For those who are into such things – spiritual practice will give you a great deal of perspective. Be it meditation, reading spiritual literature or simply reflecting on the insignificance of the situation in the grand scheme of things is going to help tremendously.
For the sake of putting things into perspective, it also helps to think about how much worse things could be. If you still have your health, if you still have your family, if you still have your job… you're in a great place to rebuild and find new girls.
One of the central teachings of Buddhism is that all emotions are fleeting and that we shouldn't identify with them or get caught up in them. The simple way of putting this is: observe. Observe your craving for her… with curiosity, but with detachment. Realize that these emotions are not you… they don't make up your identity. You did not feel these emotions in the past, and you won't feel them in the future. They mean nothing… they are simply the smoke and mirrors of biochemical processes and shall soon pass. Observe.
You can even take this a step further and consider how more simple life forms than humans don't experience such a great variety of emotions. We tend to label emotions as good and bad… but really, they are just the different spices and flavors of life. Can you enjoy your sadness? Don't enjoy it too much, as there are people who get addicted to their hardship… but what if you just looked at it as another part of life's great adventure?
#12: Talk to Your Friends

Your friends will be one of your greatest assets during this time. Your true friends will lend you an ear… and by all means, talk about it. It will help you to get the grief out of your system.
That said, this is another one of those things that you don't want to overdo… even your best friend will get tired of constant whining eventually. Spill your guts, then go for a drink and talk about something else. Go out and have fun together… ideally, with other girls.
#13: Pushing the Red Button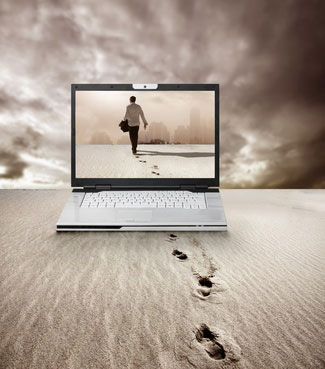 The Nuke… the Red Button. I'm leaving the best for last here. This technique is THE most powerful way to eject your addiction to a person in a heartbeat. A friend of mine taught me this technique many years ago… and he was the one who coined the term. He said, and I quote: "There is a way to get over a girl fast… there is a red button. But every time you push it, a part of your soul dies."

Now, I wouldn't put it quite so dramatically – but the red button is a rather drastic step to take. Not everybody will be ready for it. If you do it, however, you can be sure that you will get over your ex extremely fast.

Alright, enough build-up already, what is this red button?
The red button consists of essentially erasing your entire life:
Move to a different city
Take on a new job
Build a new circle of friends
Of course you can still stay friends with everybody else – but for really bad cases of breakup depression, this is a VERY effective cure. It's a drastic measure, to be sure, but in reality it's nothing more than "out of sight, out of mind" – taken to an extreme. You essentially remove yourself from the environment that is laden with anchors that remind you of your girl. If nothing reminds you of her, nothing will trigger the memories… And they will soon begin to fade. Careful – this won't do a bit of good if she still has your phone number and keeps texting you!
Again – this is a last resort, and I highly recommend you do what you can with technique #1 first – hook up with other hot girls, and lots of them… until you come across one that reminds you that yes, there are indeed other awesome women out there, not just your ex. This blog and our programs will show you how… but if all else fails, it's always good to know that there is a red button that you CAN push at any time, should the need arise.
---
We've almost reached the end of the relationship series. Tomorrow I'll have the conclusion of this series up for you, wrapping everything we've talked about over the past few weeks up.
So check back for one more post on relationships – before we get back to our regularly scheduled programs!

Onward and upward,
Ricardus

Get Your FREE eBook on Texting Girls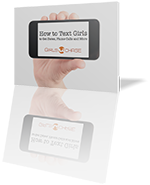 Sign up for our email insights series and get a copy of our popular ebook "How to Text Girls" FREE. Learn more ...
---


Trying to piece together a seduction strategy bit-by-bit, article-by-article, question-by-question? Stop killing yourself doing it the slow and difficult way - and get it all spelled out for you instead, in detail, in exactly the order you need to learn it... with homework, too.
With our complete mastery pick up package, you'll get our 406-page how-to eBook How to Make Girls Chase, our 63-minute long video Spellbinding: Get Her Talking, and 3 hours of audio training - all for less than the price of the book and video alone.
Quit banging your head against the wall - get it now, to speed your learning curve up dramatically... and start really getting the women you want to want you too. You can go right here to get started and be downloading your programs in minutes: How to Be a Pick Up Artist.
Related Articles from GirlsChase.com