Relationship Series: Recaps, Takeaways, and One Last Note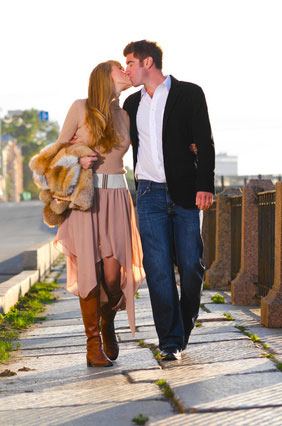 Well, that time has come - time to wrap up our relationship series.
This has been a long collection of articles about the topic of relationships we've put out over the last several weeks… and if you asked me to, I could easily write another one just as long. Relationships are simply an incredibly complex topic, with a million little counterintuitive nuances.
Every time you think you've got them down… you don't.
On the one hand, many of the rules we learn for dating go out the window… the game changes completely once you get into a monogamous, committed relationship with a girl.
On the other hand, you still can't suddenly be a pushover, so a lot of the inner game advice still applies… and where and how to apply everything and in the right context is certainly an art and a science unto itself.
A lot of readers had written in with questions about relationships… and in my experience, this is what a large portion of our students ultimately want to get out of this game… sure, it's nice to have a lot of choice in beautiful women, and sure, it's nice to at least have the ability to live a playboy lifestyle for a while.
But when it comes down to it, most guys don't really want to live life as far out as Chase or myself. The two of us have taken dating to the extreme, which is why we're now in a position to teach just about anybody about almost any situation – after a decade of obsessing over this skill the way an Agassi would obsess over the game of tennis, there aren't many situations we haven't experienced yet. You might not want to be this obsessive… most people don't.
For most, their ultimate dream is neither a harem of a dozen girls with constant fresh additions – the life style of a Ricardus – nor different girlfriends in all kinds of countries and jetsetting around the globe to see them – the lifestyle of a Chase.

No… from talking to students, I know that MOST would like to ultimately find their dream girl. That perfect ten with a brain and a heart, a girl that they can REALLY click with. Many also believe they will want to have a family at some point, and kids as well. That's fine… and while that's yet another completely different ball game with its own pitfalls and challenges, some things are certain:
I highly encourage you to read this entire article series again… not only because you often catch a lot of things that you had missed the first time round, but also because a lot will make more sense now that you've seen the entire road map.
And just in case you lost track, here's a recap of everything we've covered, from start to finish, starting with the articles adapted from my 2008 relationship seminar:
And a few from Chase along the way:
... and even one from Colt:
We've covered a LOT of ground since the start of this series - and hopefully, we've answered most of the questions everyone had before we got started.

Epilogue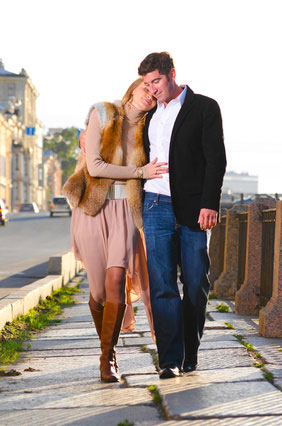 These articles that I cobbled together here really are the summary of some of the most important lessons I've learned from dating hundreds of girls and getting into exclusive relationships with some of the most interesting ones of them. I also quite literally went to hell and back to get this information… if I could take this article series and send it to my past self, about a decade ago, I would have saved myself an unbelievable amount of pain and frustration.
There is one relationship in my past that really stands out from all the others… as both the girl and I were more deeply in love than either of us had ever been before. However, I didn't know any of what you're reading, and I made all the mistakes you could possibly think of. When the relationship fell apart, I wished I could go back in time to fix the mistakes I had made – except I would have changed the wrong things, because I had no understanding of how this whole thing worked!
But as the spiritual gurus say, it's in your darkest cave that you find your greatest treasure… and it's the deepest dung you go through that turns into the most fertile soil for your growth.
That really is true… and I had to learn these lessons the hard way, but it was worth it. The problems I went through were part of what led me to dig my teeth into this topic until I finally found many answers to man's greatest puzzle: woman. And if that means I can spare some people some of the pain I went through, then it was all worth it.
I'd like to leave you with two final thoughts… two big picture ideas that I already discussed earlier in this series, but that I feel are worth reiterating.
Don't settle. There really is no need to compromise in your love life – if you get the right education (see: our programs) and put in some effort, you can absolutely create the life style of your dreams. It is very important that you set very clear goals. Those goals can change and evolve over time, but you need to have them... and you need to pursue them with faith and persistence. If you do that, they WILL be yours. Guaranteed.

Please, PLEASE… Don't abuse the techniques in this article series. If you do everything as I have outlined here, you will get girls flying across continents and oceans just to see you for a weekend. You will get girls who would do absolutely anything for you… your girlfriend will be as devoted to you as nothing else in her life. Her relationship with you will likely become the most meaningful relationship of her life. Never, ever do any of this with a girl you're not serious about. Bad things will happen.
That's it for today… now go out and sweep the woman of your dreams off her feet!
Further Reading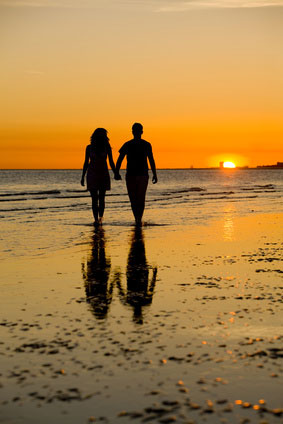 If you would like to better understand some of the concepts discussed in this article series, I recommend you check out some of the following books. They really go in depth more than I ever could in a blog article, and will help you to understand some of what's going on between men and women a lot better.
You see, I had a horrible breakup about 8 years ago… and at that time, I decided to do whatever it takes to figure this out. I devoured book after book, read websites and forums, met up with other seducers and studied the whole "dating" topic in great depth. I went out very consistently to practice my social skills and to improve my dating life… and that journey somehow led me to share all this knowledge with you here on our blog.
And while you don't have to go to the same length as I did to figure out your love life (in fact, I'm writing these articles precisely so that you won't HAVE to go through all this) – it can't hurt to delve a bit deeper into the subject matter – if you are interested in doing so, here are the books I recommend (sidenote: yes, Amazon affiliate links in these - as noted in Chase's recommended reading list, you don't need to use the links below, but they're there if you want them):

Evolutionary Psychology:
Inner Game:
Building Relationships:
Managing Relationships:
… and I guess that ought to do it for us on relationships for a while!
Onward and upward,
Ricardus

Get Your FREE eBook on Texting Girls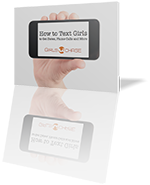 Sign up for our email insights series and get a copy of our popular ebook "How to Text Girls" FREE. Learn more ...
---


Trying to piece together a seduction strategy bit-by-bit, article-by-article, question-by-question? Stop killing yourself doing it the slow and difficult way - and get it all spelled out for you instead, in detail, in exactly the order you need to learn it... with homework, too.
With our complete mastery pick up package, you'll get our 406-page how-to eBook How to Make Girls Chase, our 63-minute long video Spellbinding: Get Her Talking, and 3 hours of audio training - all for less than the price of the book and video alone.
Quit banging your head against the wall - get it now, to speed your learning curve up dramatically... and start really getting the women you want to want you too. You can go right here to get started and be downloading your programs in minutes: How to Be a Pick Up Artist.
Related Articles from GirlsChase.com