"Do You Have a Girlfriend?" Here's How to Answer This
In "Girl Changes Her Mind Too Much? Try This," Maxz asks this:
"Speaking of indecision, I had a question for you. I recently had two girls who I was trying to bed ask me if I had a Girlfriend? I told each girl "I was not exclusive to any one woman".

One of the Girls who had agreed to come over to my place flaked the next day saying she could not make it because she had suddenly got sick though I am certain she was not. Do you think her flaking was a response to my answer? As I think this girl was trying to put me in the BF category and my answer I thought put me out of that label."
He's right here that you don't want to simply up and answer "Do you have a girlfriend?" in the normal yes/no way that most men do. A straight "yes" or "no" robs you of any intrigue, puts the control of the interaction clearly into the asker's hands, and just generally makes things a lot less interesting.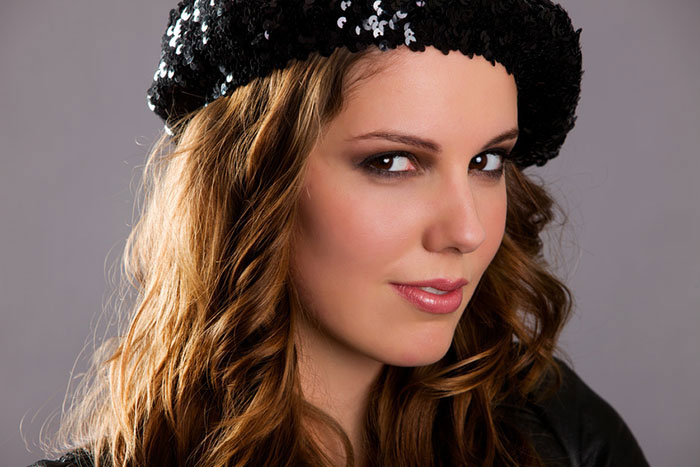 Plus, whether you say "yes" or "no," it's easy for either one to say something bad about you:
If "yes," that you're 'off the market' and not available (or some sleazy guy who sneaks around behind his girlfriend's back if you try anything)


If "no," that you're not preselected by other women and there must be something wrong with you (why don't other women want you?)
You're damned if you do, damned if you don't. But if you tell her "I'm not exclusive," well, that has problems too - now you're seen as some freewheeling wild man who's either immature or "not what she's looking for" much of the time.

How on Earth do you answer this?

When I was new to picking up girls, this question was probably the most maddening question out there for me.
"Do you have a girlfriend?"

No matter how I answered it, I'd see a sudden and complete shift in the power dynamic in the interaction. Regardless of who'd been in the stronger position before it, after I'd answered the girl was always on top. It drove me nuts. It was like kryptonite for attraction.
All a girl had to do to murder all intrigue, desire, and attraction there might be was utter those five little words; after that, and after I answered, whatever that answer might be, the best I could hope for at that point was being just friends with her... and I wasn't interested in that.
Surely, women must know what this does to their attraction for a man, I thought. They must know that this destroys intrigue, kills desire, and upends the chances that they end up together with him.
I knew that the average girl had asked this enough that she must've seen the effect this had on her interactions.
So why'd she keep asking it?

Emotional Outburst vs. Conscious Convo Killer
I eventually came to the conclusion that there are two different types of women who ask you about your girlfriend status:
Women who are genuinely emotional beings, are genuinely interested in you, and simply say whatever's on their minds and this happened to be what was on their minds

Women who are conscious of the effect this question normally has, know that it's a way to mess with you, and do so for laughs because they already view themselves as being in charge of things anyway
The first girls are kind of cute and almost innocence in their bursting-at-the-seams interest in finding out your relationship status. They're really, genuinely excited about you, and when they ask this they're giving themselves away: they want you as a boyfriend, and are trying to find out if you're available for that.
The downside of this, of course, is that with any highly emotionally driven woman, her emotions are fleeting. She may be dreaming of you as her future husband one minute, then one small thing happens and an instant later she's decided she wouldn't even want you in her friend zone.
So if you go thinking you can just say, "Yeah, sure - I'm available!" simply because she wanted you as a boyfriend when she asked that question and things will be all gravy... think again.
The other girl is at once both less pleasant to run into, but also increasingly uncommon to run into as your abilities with women get better and better.
This is a girl who believes that she is "above" you; either she views her social status as superior to yours, or she views herself as more socially experienced and savvy than you and doesn't take you seriously.
When a girl doesn't take you seriously, there are two ways she can deal with an interaction with you:
She can be nice to you, take care of your emotions, make idle chit-chat with you, and eventually let you down softly, or

She can mess with you, feign interest while undermining you in the interaction, test the heck out of you, and do her best to make you look bad
Most girls do the former. But occasionally, you'll run into women who do the latter.
This might be because they are cold-hearted people. Much of the time though, it can simply be because they're wise-cracking, pressure-wielding individuals who get a kick out of making the people around them squirm (their friends included), and see the fact that you're trying to pick them up as a kind of opportunity for them to crack more jokes and give someone they don't know who's randomly approached them a hard time.
These girls can actually be a lot of fun IF you can get around the wise-cracking, joke-making, fun-at-your-expense-having nature of them when you approach them while not at your smoothest (and if you're able to not take it too personal when you get this kind of reception).

To do that, however, you've got to be able to answer this question.

"I'm not exactly boyfriend material," or, "I'm not really a one-girl guy."

That's how I used to women when I was new to picking up and they'd ask me the dreaded "Do you have a girlfriend?" question. The response I'd commonly get to this was a mysterious, "I see," or, "Oh... okay," followed by a withdraw of interest or emotion. I didn't completely understand what this was, or why it was happening.
These days, I'd tell you that this is what's happening:
You're not being relatable. When you tell a girl you're not boyfriend material or not a one-girl guy, you're making yourself not relatable to 98% of women. Even most girls who regularly hook up and have one night stands still don't "relate" to a man who says he doesn't "do" monogamy. It's a strange contradiction, but just because she takes a lot of lovers doesn't mean she thinks of herself as someone who wants an exclusive boyfriend any less than anyone else.

By declaring that you're non-exclusive, you essentially take yourself out of contention for the majority of women, and position yourself as a two-dimensional stereotype.

You're looking stiff, not smooth. A smooth man doesn't come equipped with many hard rules... especially not about the kind and style of dating he does. When you start off with telling a woman your "dating guidelines," you're communicating to her that you've put too much thought into this - and that you're overly rigid. Women prefer unthinking naturalness over calculated stiffness every day of the week.

You're answering too matter-of-factly. One of the big rules of building intrigue is that you don't directly, matter-of-factly answer questions if at all possible. Why not? Because matter-of-fact answers kill curiosity and interest, and that's not what you want to be doing... you want to be building those, not removing them.

You're making it a preference. If you state that you're not boyfriend material, that implies there's something a little wrong with you; if you state that you're not a one-girl kind of guy, that implies that this is a preference of yours. The problem with preferences is that people who don't share them don't respect them. Just take a look at conservatives vs. liberals, or adherents of one religious faith vs. another, to get a feel for this.

You're being absolute. Telling a girl, "I am this," is being absolute and final - and it shuts down any thoughts of her challenging whatever "this" is, or changing your mind.

So, the straight-up "I don't do monogamy," is often no more effective than a plain and simple "yes" or "no" when answering the question of whether you have a girlfriend or not.
But if you can't say "yes"... and you can't say "no"... and you can't say "I'm not boyfriend material" or "I'm not a one-girl guy" or "I don't do 'exclusive'"... then what can you say?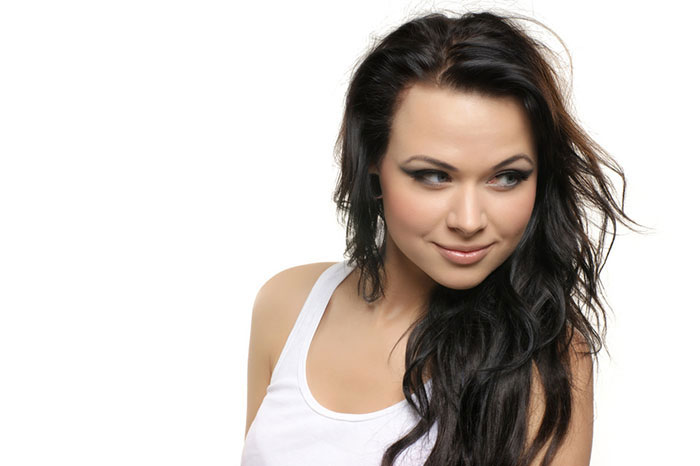 How to Answer "Do You Have a Girlfriend?"
If our review of why "I'm not boyfriend material" doesn't work all that well teaches us anything above, it's this:
You want to be relatable
You want to be smooth
You want to create intrigue
You want it to be somewhat out of your control
You want to suggest things are open to challenging
How do you accomplish all of this with a single answer?
Simple: you tell her you don't date girls to be nice to them.
As Richard A. Bogg and Janet M. Ray showed in "The Heterosexual Appeal of Socially Marginal Men," women are most attracted to masculine, dominant men who nevertheless have multiple personality "flaws." And of course, these men must also be attainable.

That is to say, if you present yourself not as the uninspiring (the man who answers "no" when asked whether he has a girlfriend), nor as the unattainable (the man who answers "yes" when asked whether he has a girlfriend, or who says he doesn't "do" the whole girlfriend-thing), but as hard-to-get yet not completely out-of-reach, you'll send women into a frenzy of desire and activity to "get" you.
So how do you answer this one?
Simple:
"My life is simply too busy for a girlfriend right now... it wouldn't be fair to her."
Thus:
You're relatable, because everyone can understand being busy

You're smooth, because you're communicating high value in your busyness

You create intrigue, as she wonders what you're so busy with that you can't have a relationship

It's something rather outside of your control - it's not that you don't WANT relationships, it's that you simply have more important things to do

You challenge the girl, who longs for a chance to prove that SHE is better than all these OTHER women - maybe other women haven't been able to carve a role out for themselves in your life, but SHE can
Generally, the instant you use something like this, you'll get asked, "What are you so busy with?" because she simply has to know what could POSSIBLY be so important to you that it's superseding the place of relationships in your life.
And the intrigue is on, and the game is afoot.
So, the next time you get asked, "Do you have a girlfriend?" don't panic. Don't get matter-of-fact, and don't try to put down an iron foot stamping out any hope of her wrestling you into boyfriend territory.
Instead, simply set it up as a challenge: it's not that you're closed off to relationships... it's just that no woman has come along who's been more important to you than the things you need to do.
Most women, you'll find, become fascinating, riveted, and captivated by this challenge - and that makes you all the more attractive, whether she's a creature of emotion or one who simply likes to push men's buttons.
Chase
Get Your FREE eBook on Texting Girls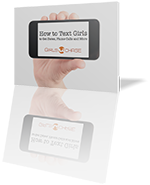 Sign up for our email insights series and get a copy of our popular ebook "How to Text Girls" FREE. Learn more ...
---


Trying to piece together a seduction strategy bit-by-bit, article-by-article, question-by-question? Stop killing yourself doing it the slow and difficult way - and get it all spelled out for you instead, in detail, in exactly the order you need to learn it... with homework, too.
With our complete mastery pick up package, you'll get our 406-page how-to eBook How to Make Girls Chase, our 63-minute long video Spellbinding: Get Her Talking, and 3 hours of audio training - all for less than the price of the book and video alone.
Quit banging your head against the wall - get it now, to speed your learning curve up dramatically... and start really getting the women you want to want you too. You can go right here to get started and be downloading your programs in minutes: How to Be a Pick Up Artist.
Related Articles from GirlsChase.com