Girl Changes Her Mind Too Much? Try This
No doubt you've had the experience of having things all locked with a girl - she's agreed to a date, say, or she's decided that, yes, she's coming to this restaurant or bar with you, or, yes, she's coming home with you.
And then, the girl changes her mind.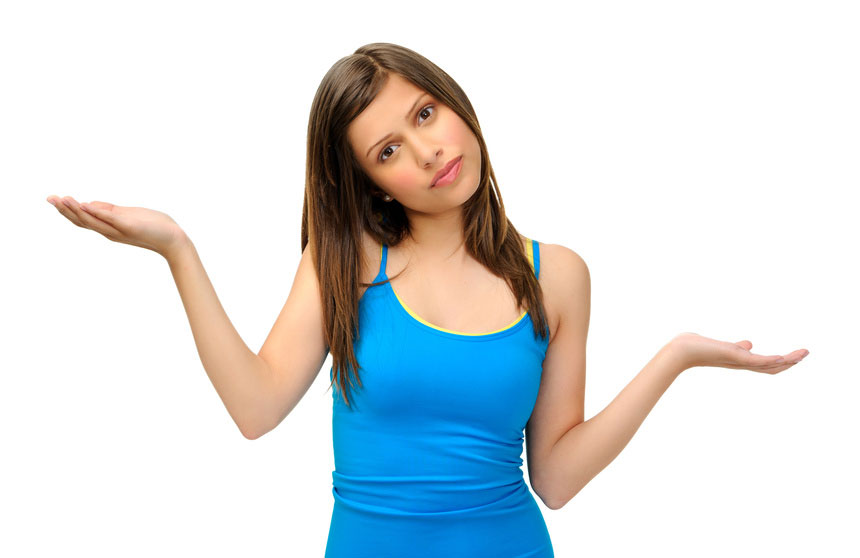 It can be enough to drive you crazy. All that work just to get her to say "yes"... and then she goes and says, "Wait, on second though - no!"
Or, you're out with a girl and she says, "Let's get some ice cream. Can we get ice cream?" So you say sure, and start heading to the ice cream shop. Then, out of the blue, she says, "Wait, no; let's get some Mexican food. Come on, I want Mexican." So then she turns the two of you around and now you're walking back the way you came, in the direction of the Mexican food she's now so certain she wants.
And God help you if you should find yourself out with a gaggle of girls, where you're the only man and you're not in charge... the endless back and forth between one girl saying, "I want this!" and then minutes later saying, "Wait, I want this!" and the next girl saying the same thing and other girls yelling, "What should we DO?" and still more girls yelling, "Come on! Let's just go!" can be enough to drive a man mad.
Where does all this indecision stem from - and what can you do about it as a man?

They don't say it too much anymore - no doubt the terrifying specter of being labeled as "sexist" has cowed most men and women who'd otherwise have used it into submission - but it used to be common to say that "changing her mind is a woman's prerogative."
The words "flighty," "ditzy," and even, sometimes, "girly," are all used mainly with women, and carry, among other connotations, a connotation of being indecisive and subject to change minds at a whim.
This is largely accepted and jocularly bandied about in popular culture as something that everyone knows. It's considered not a big deal - but one that frustrates men.
Conversely, a man being flighty is a fate worse than death. The man is considered wishy-washy, unreliable, and womanly.
Why is it culturally acceptable for women to be "ditzy," but not for men?
Gender Roles and Leadership
Except in a select few cases throughout history and in our modern times, men have tended to be the ultimate leaders of businesses, cultures, politics, and societies. Often there are very important women behind the scenes helping craft these men's decisions, and supporting these men in their endeavors, but no matter how you cut it, one cannot get around the fact that men, 97% of the time, are the leaders.
As leaders, a certain degree of expectation is levied upon men to step up and, well, lead. And you cannot lead when you are wishy-washy and indecisive.
I once read a profound leadership address given to the graduating class of officers of a branch of the U.S. Army toward the end of World War I. Among a number of unconventional - and very good - pieces of leadership advice given was this gem:
"Every time you change your orders without obvious reason you weaken your authority and impair the confidence of your men. Have the moral courage to stand by your order and see it through."
This, I think, drives at the very core of why many men learn not to be wishy-washy or indecisive: you cannot lead when you repeatedly change your mind.
And as a man, far less in life is available to you if you cannot lead.
But what about women? Aren't there advantages to women of learning to lead, too?
In the West, it was common until quite recently to have "breach of promise" laws in place protecting women from men backing out of marriage. These were one-sided laws - a woman could back out of agreeing to marry a man at any time, and suffer no penalties; but were a man to promise marriage to a woman, and later back out, he could be sued, and would be forced by the courts to make amends for the woman's wasted time.
These laws were not repealed in the United States until beginning in 1935 (and, as a result, De Beers's advertising efforts to make diamond engagement rings a symbol of security and certainty for women promised marriage soared to rip-roaring success), and not until 1970 were these laws reformed in Britain.

From as far as I can tell... the advantage to women seems to come from not leading, rather than from leading.

Women who lead are often treated with disdain, both by men and by other women.
Women who lead are frequently looked down upon as masculine and unattractive.
Women who lead find it harder to find men strong enough to date them and remain with them in relationships.
While life is easier for men who lead, it's harder for women who do.
Thus, many men condition themselves for decisiveness in order to lead better and reap more rewards in life... while many women actively avoid leadership roles, and hence never have much need to train themselves to be decisive.
As a result of this, you get a girl who changes her mind frequently - and without much reason to want to do otherwise.
Emotional Influences on Girls Changing Minds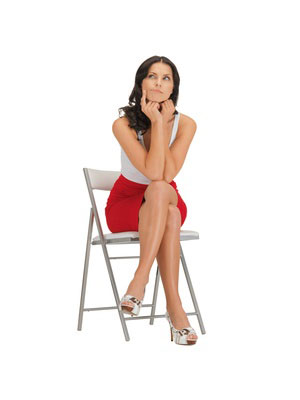 There's another reason why girls change their minds more frequently and more rapidly than men do: because they are more emotional creatures.
Both men and women have some mix of emotions and logic that run their decision making processes.
Without emotion, motivation for all action disappears, and the ability to make decisions vanishes, as is the case in individuals who've lost the emotion centers of their brain (whether through accident or through surgery) and become unable to even decide to get out of bed, despite perfectly functioning motor skills and reasoning abilities.
Without logic, life becomes almost dreamlike and surreal, and decisions are made and remade on whims, as is the case with people who are drunk or doing drugs, temporarily having become purely emotional beings.
So, you need both, and you have both. But that doesn't mean that both hold equal sway over your decision making abilities.
Women run on greater amounts of emotional decision making than men do. This has both advantages and disadvantages. The advantages are that women tend to make better happiness-maximizing short-term decisions (e.g., what makes you happy right now) for themselves than men, and better "big emotional decisions," like whom to marry and what house to buy. The disadvantages are that women tend to make poorer happiness-maximizing long-term decisions (e.g., what will make you happy in 10 years) for themselves than men, and poorer "big unemotional decisions," like what career to pursue and what life path to take.
Emotional decision making takes into account a broader range of immediately available information, such as (in dating) a man's level of nervousness or how "forced" he is (men who are too nervous or too tryhard often being considered "creepy guys") or (in choosing a restaurant) how many people are eating at that restaurant, what the food smells like, and how she feels about the wait staff.
As such, it's more sensitive and, thus, more prone to influence by new information.
That new information can be:
Something new in the environment that's been picked up and detected
A new piece of information from a friend or conversation partner
A realization discovered from filtering through memories as she thinks
So, a girl may say, "I want Italian food!" but then realize, as she runs through her thoughts, that she just ate Italian last week and, oh, right, Johnny broke up with her at an Italian restaurant almost a year ago exactly. Suddenly, her mind changes: "Wait, I don't want Italian; I want Greek!" So then she starts heading toward the Greek restaurant, but her mind's still processing Italian food and she realizes she could really go for a cannoli, and they don't serve those at the Greek restaurant. "No, wait -" she'll say, "let's do Greek!"
Or, she may say she wants Italian, and a friend says that the waiters at the Italian restaurant they're headed to are all rude and not very good, and she says, "I don't care!" but then, as the information sinks in, she changes her mind; she doesn't want a rude waiter! What if she wants a water but can't get it because he's rude? Or he spits in her food in the kitchen?
Men go through this too, but it's to a lesser extent - add that to the fact that men also have greater social pressure on them not to appear indecisive, and you've got decisive-seeming men, and indecisive-seeming women.

Which is all well and good... until you find yourself needing a woman to make a decision and she keeps changing her mind.
That's when it stops being all well and good, and you start racking your brain for a solution. How do you get things moving again when a girl changes her mind all the time?

The need to lead comes into play when you are in the process of moving things forward with a girl you'd like to take as your lover or girlfriend. Leaving things entirely up to her, when she is busily being buffeted about by the winds of emotional maelstroms coming at her from all sides, is a recipe for near-certain failure.
As we talked about in "The Real Reason Many Men Can't Get a Girl," leading women is absolutely vital to your success with women.
If you sit around waiting for women to make up their minds about you, you will fail - and worse, the men who aren't sitting around waiting will get the very women you want.
See "How to Get Girls: The Last Post You'll Ever Need" for a cut-and-dry example of why this is and how this plays out most commonly among daters.
With girls who change their minds frequently - while it is their prerogative to do so, perhaps - it isn't your responsibility to have to sit there and wait.
What you need to be able to do is to lead - and, you need to be able to walk away.
If You Can't Walk, You Can't Lead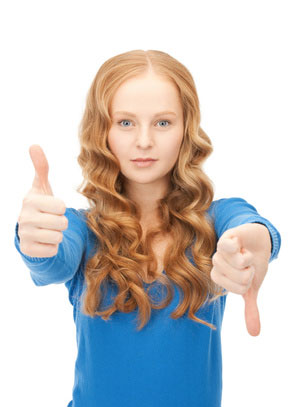 Once you're getting out there pretty quickly, you'll have found yourself in at least a few situations where you are waiting for a woman to decide... only to have her decide something you don't like or don't want.
And then, you found yourself just... going along with it.
How does this happen? Does it mean you're weak-willed or not strong?
No... what it actually means is you weren't ready to walk away from the girl.
When you're unwilling or unable to walk away, you give up all your bargaining power.
For instance, if I'm selling you a used car, and you NEED this car, it's the ONLY one you want, and you are NOT going to leave my lot until it's yours... you'd better believe I'm going to get more money out of you than the guy who comes in and doesn't need the car and has 10 other cards he likes on other guys' lots. That's just the way it goes.
It works the same way with women, too. If a girl knows you NEED her time and attention, well... she's going to get whatever price she demands out of you for that time and attention.
If that's you being just friends with her in order to stay close to her, so be it. There are many men willing to forego sex and be platonic guy pals just to hang out around her while she dates other men.
If that's you following her around like a little puppy while she decides to do this or decides to do that, so be it.
When you can't walk away, you are stuck - and you cannot lead.
In order to do anything we discuss in the rest of this article, you've got to be able to let a girl go and walk away and never talk to her, if worse comes to worse. If you can't do that, well... all I can tell you is good luck in the friend zone, because that's where you're going to be spending most of your time.
Women aren't all that attracted to men who need them more than they need the men.

Force Decisions - But Don't Give Ultimatums
The way I'm going to tell you to deal with indecisive women is to force decisions - but I want to stress that forcing a decision is NOT giving an ultimatum.
Many men - especially weaker men, men who are emotionally clingy with a girl... men who are unable to walk away from a woman - approach indecisiveness by blurting out ultimatums:
"If you don't come with me, I'm leaving!"

"Either you start dating me, or we're done hanging out!"

"You can date him, or you can date me - but you can't date us both!"

"We've already gone out four times - if you don't want to come home with me, I don't think I can see you anymore."
Ultimatums come from a position of weakness, and are "last shot" desperation moves. They only work if the other person is also feeling emotionally weak, and is desperate to hang onto you, too. However, this is rarely the case, and, as such, ultimatums are rarely successful.
Most women will recognize an ultimatum for what it is - a shot in the dark by someone feeling desperate.
So, if your reaction to a girl who changes her mind too much is to belt out an ultimatum, take a second to cool your heels - ultimatums make you sound weak.
Instead, what you want to do is force a decision.
That looks like this:
You: Do you want to grab a seat at the table by the window, or in the booth over there?

Her: Umm... let's sit by the window.

You: Okay.

Her: No, wait - the booth is probably more comfortable.

You: So you want to sit in the booth?

Her: I think so... but the window has great light.

You: Pick one, which is it: table or booth?

Her: Umm... ah... table!

You: Okay.

Her: No, wait, I'm not sure.

You: Too late, you picked. We're sitting at the table.

Her: Okay.

That's all it takes. Telling her, "Pick one, which is it?" followed by listing out the choices.
Then, once she makes her choice, lock it in; when she tries to change her mind again, tell her it's too late, and start moving toward her choice, whatever that is.
Here's another example:
You: What kind of ice cream do you want?


Her: Ooh, they have pistachio. I really like pistachio.


You: Great - you want pistachio?

Her: Well, they have caramel fudge too, and I really want to try that.


You: Okay, which one do you want?


Her: I'm not sure!


You: Well, you're not going to figure it out by staring at them. Do you want the old favorite, or the new thing you haven't tried yet?


Her: Umm... well... I guess I'll try the new one.


You: Okay. [to the ice cream guy] She'll have caramel fudge.
This is an alternate means of helping along decision making by reframing the choice as two different choices. The mind can get hung up on a decision presented one way ("Pistachio or caramel fudge?"), but when presented in a different light ("Old favorite or new thing not yet tried?") the decision becomes easy to make.
We discussed a lot about decision making and getting women to get moving with you in this article: "Persuading Women: 7 Tips That Will Change How You Do Things." I recommend having a look through this one if you haven't seen it yet, as it covers a lot of the background on getting buy-in and being properly persuading that I'm not going to cover here today (today we're just looking at dealing with indecision at the point of decision making, rather than what goes into women being indecisive and how to combat indecision at its roots).

Locking Decisions In by Taking Action

It's important that once a decision is made, it gets locked in. Especially when you're a busy man or you've got a lot going on in your life, it gets difficult trying to accomplish much when you're letting other people sitting on the fence get in the way of you getting done what you need to do.
Hence, it's important you learn to swiftly lock decisions in by taking action.
A decision is never really made until action is being taken. And indecision, at its core, is all about not taking action.
So how do you nail a decision down and make it solid and firm?
You take action and make the decision happen.
If you've asked a girl to come sit with you, and she said "yes," then "no," then "maybe," then "let me think about it," you need to tell her, "Okay, you said a bunch of things there, but it started with, 'Yes,' so let's go sit down now and if you want to get up again later you can do that then."
Women (and other men) can get hung up on decision making when they feel like they lack enough information to properly make the decision. The thing is, you often won't GET enough information until you have more experience with the decision in question - and you won't get that experience by mulling it over.
You need to act.
So, take action, and get women taking action with you, and you'll be able to lock in decisions much more easily.
If a woman is "yes," then "no," then "I don't know," about something, and you say, "Okay, let's just go with 'Yes' for now then, and if you want to change your mind later that's fine and you can do that then," then you get her acting and doing, and chances are she ends up sticking with that decision.
What If a Girl Changes Her Mind and
Can't

Decide?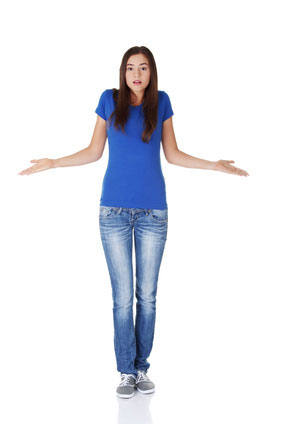 Sometimes you'll end up in the situation where a girl simply cannot decide on a given course of action. Even when you try to force a decision, she still stays indecisive.
What's bad about this for you: the longer you stick around waiting for her to make up her mind, the less of a dominant man you seem to be, and the more indecisive she feels like you are, right up with her.
I'll tell you a secret: men with lots going on in their lives who are busy and in-demand and have a lot of choice with women absolutely do not stand by for minutes on end and wait for indecisive people go back and forth about their decisions. They DEMAND action!
Why?
Because their time is too valuable to waste on someone who's wasting time doggy-paddling around decisions.
So what do you do when you find yourself in a situation where you're asking a woman to decide and she simply can't? You decide for her... but in a way that lets her chime in with her own decision if she likes, last minute.
The second part is very necessary, because if you unilaterally say, "Fine, let's do THIS!" some women will automatically rebel against that as "coercive" and do whatever the other option was. They'll feel like they're being pushed or compelled instead of helped along in a decision where they'd reached mental gridlock, and can work to eject out of the decision they're being "forced" into.
So you must always give her an out, so that she knows she can weigh in with her own opinion or decision at any time (should she happen to reach one!).
Ultimately, that looks like this:
You: Let's take a seat over there.


Her: But my friends are all over here!


You: Okay, so you don't want to leave your friends?


Her: Well... I'm not sure.


You: Are you enjoying talking with me?


Her: Yes.

You: Would you like to keep talking with me?


Her: Yes.

You: Don't you think we'd have an easier time talking if it was just the two of us?


Her: Well, maybe... I don't know.


You: Okay, I'll tell you what: we're going to get up and go sit over there. It's not very far away, but we'll be able to talk better. Your friends can see you from here, too. And if after you get over there you decide you'd rather stay with your friends, you can come back whenever. Let's go.


Her: Okay.

By letting her know she can still change her mind at any time, you're reassuring her that she's still in control of what she's doing.
And women will still change their minds sometimes. Sometimes you'll be taking a girl to sit down with you somewhere, or you're taking her home with you, or whatnot, and she'll suddenly tell you, "I'm sorry, I can't leave my friends," and she'll turn around and walk off.
That can be because you made a mistake somewhere along the line and she started feeling uncomfortable, or it can be because she was never all that interested in you in the first place.
And that's okay; it happens sometimes.

Much of the time though, your girl will simply come along with you, and she'll be happy that she did. You'll even have women thank you later for getting them to come along with you... once the two of you are lovers, assuming you give her a great experience, she'll often tell you it's a good thing you insisted on her coming along with you, or she'd have missed an amazing experience. Other times, she won't mention it at all, but just tell you that you're a very manly man, and much more masculine than most of the men she meets.
Leadership and Decision Making
Many people get upset when you start talking about leadership and decision making. They'll tell you that demanding that others make decisions is bad or manipulative. Yet, they surround themselves with influences that make decisions for them all the time: friends, colleagues, politicians, authority figures, television shows, magazines, advertisements. All these things are constantly telling them to make a decision, and exactly what that decision should be.
The fact is, you can't really decide for anyone else. All that you can decide is, "Here's what we're going to do," and then she must decide whether she'll listen to you - or not.
But, if you're doing things right - if your nonverbals are tight; if you look good and come across attractively; if you're using sprezzatura and come across effortlessly; if you're building up investment levels and she feels committed to interacting with you and moving things forward with you; and if you're moving fast and momentum is on your side - you'll find that, properly used, leading women to make decisions is immensely useful for your seductions, and goes a long way toward making sure that things go the way you want and need them to go (especially when faced with indecisive women).
Most of all though, helping decisions, forcing decisions, and taking action saves you time, weeding out the women who don't really like you all that much, and moving things along with the ones who do.
In seduction, as in life, there are a lot of people who will be content to simply waste your time. A big part of forcing decisions is simply screening out the ones who'll do that, and screening in the ones who won't.
Always,
Chase Amante
Get Your FREE eBook on Texting Girls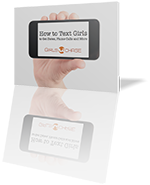 Sign up for our email insights series and get a copy of our popular ebook "How to Text Girls" FREE. Learn more ...
---


Trying to piece together a seduction strategy bit-by-bit, article-by-article, question-by-question? Stop killing yourself doing it the slow and difficult way - and get it all spelled out for you instead, in detail, in exactly the order you need to learn it... with homework, too.
With our complete mastery pick up package, you'll get our 406-page how-to eBook How to Make Girls Chase, our 63-minute long video Spellbinding: Get Her Talking, and 3 hours of audio training - all for less than the price of the book and video alone.
Quit banging your head against the wall - get it now, to speed your learning curve up dramatically... and start really getting the women you want to want you too. You can go right here to get started and be downloading your programs in minutes: How to Be a Pick Up Artist.
Related Articles from GirlsChase.com